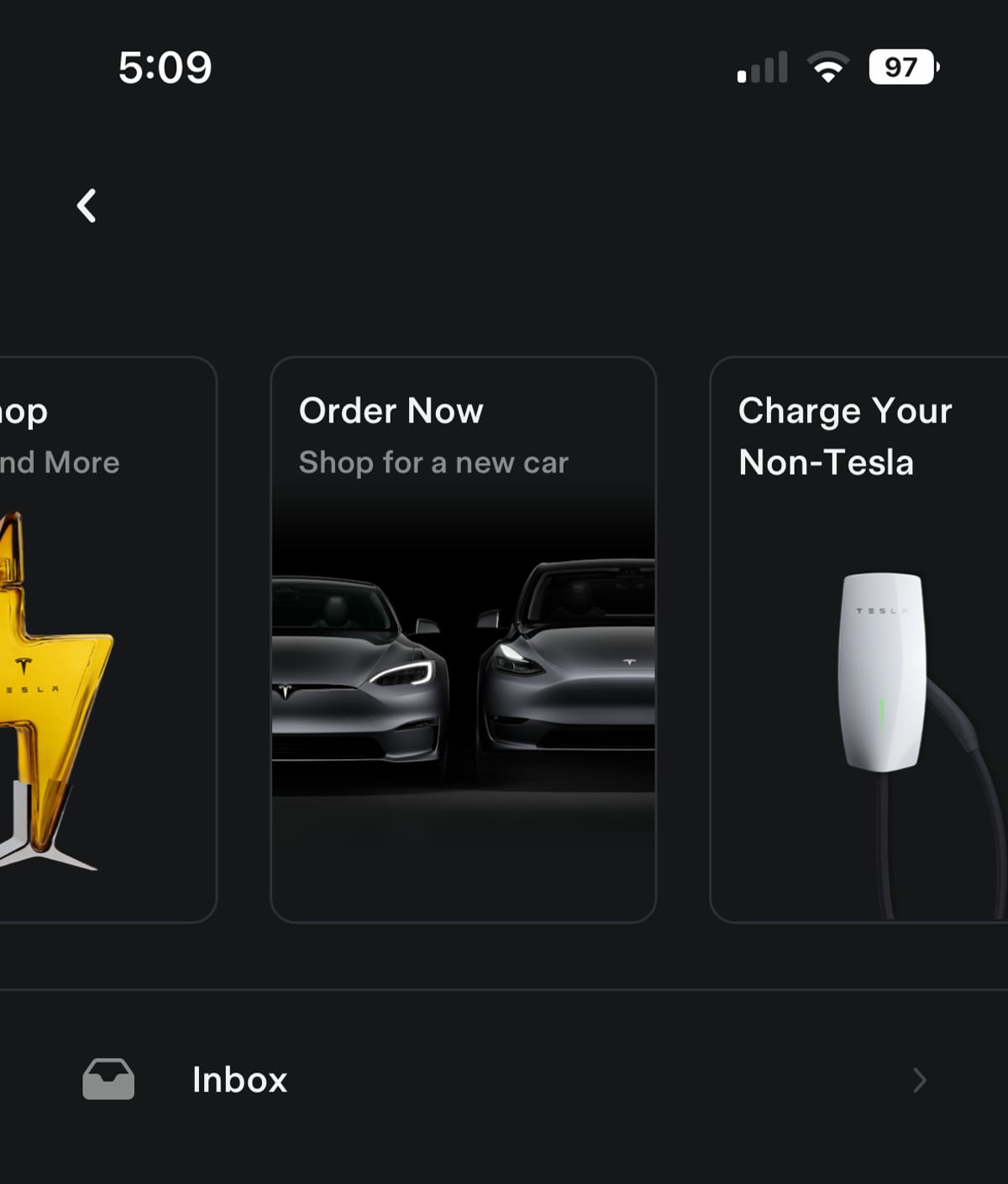 Want to buy a Tesla? There's an app for that. Sorry, but the old catchphrase still rings true. Apple introduced us to the world of Apps in 2009 with a marketing campaign around that slogan. The commercial also said there is an app for just about anything. Fast forward 13 years, and you can add buying a Tesla to the list.
For a company that has never spent a dime on advertising, its marketing continues to dominate. When Tesla announced that it would allow non-Teslas access to its vast Supercharger network, it also gave thousands of electric vehicle owners a reason to download the company's app. That allows Tesla access to countless warm leads. These people already have EVs and now have Tesla's logo on their phones. They will have to open the app to use the charging station, and while waiting, maybe they want to look at the other features in the app. Until recently, you could buy a hat, a shirt or a mug, but now you can buy a Tesla.
Tesla pushed out a server-side update that includes a new button that simply says Order Now, Shop for a new car. It's that easy. The Four Ps are popular marketing methods, product, price, place and promotion.
This small addition to the app hits every P. The product speaks for itself as a trailblazer in the EV sector. The price is market tested, and clearly, it's right because the vehicles are in high demand. The place is how you get your product in front of buyers, well, this app is right in the buyer's hands. Promotion is how the product is advertised. For this, all people have to do is look around at the charging station and all the Teslas there while enjoying one of the more than 35,000 Supercharger stations.
Not only is Tesla getting electric vehicle owners to consider its product, but the company also has direct access to its existing fans. Perhaps you are sitting there with your Model 3 and spot a shiny red Model Y with turbine rims. Maybe you want that model next time you are in the market. You think, I'll look it up when I get home. Now you can look it up right there on the spot. With just one tap, you're on to the model and down the rabbit hole.
The process is the same as the website with its incredibly simplified buying process. After you pick the model, you choose the exterior color and the wheels, then it's the interior color and your choice if you want Enhanced Autopilot and Full Self Driving. It's remarkably simple and oh, so easy to order, almost too easy!