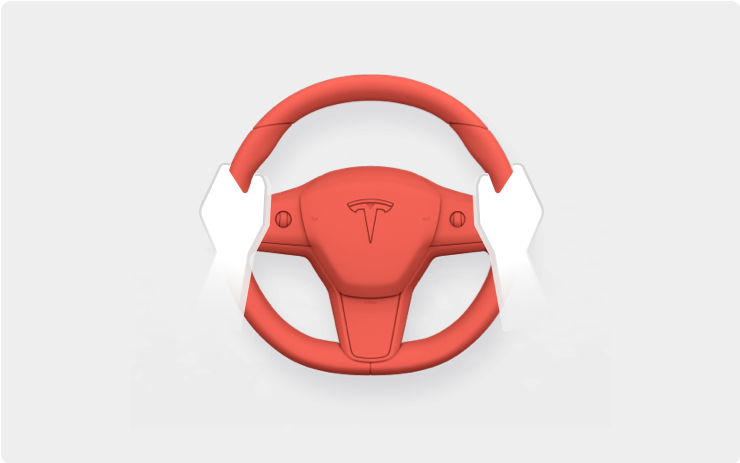 Tesla CEO Elon Musk said earlier this week that Tesla may reset Full Self-Driving strikes this week.
With the release of FSD Beta 10.69.1 Tesla has done just that.
Users of Full Self-Driving must adhere to a strict safety regimen that Tesla has set out to remain in the program. Currently, Tesla allows three or five strikes, depending on whether you have a vehicle with a cabin camera.
It's been almost nine months since Tesla last reset FSD Beta strikes. Tesla last reset them with version 10.8.1, which was released in January of this year.
A strike is issued if the system detects the driver isn't paying attention. For example, a driver could receive a strike for being distracted, not looking at the road, looking at the display for too long, or looking at their phone while the car is mobile.
Tesla FSD Beta tester and Twitter user @jonbbc asked Musk if a reset of the strikes could be issued so he can share the progress Tesla is making on FSD to riders in his Uber.
"Tesla #FSDBeta changed my life," he writes. "I waited 2.5 yrs. before I could use it. My mission is to spread the good word about FSD to everyone in Chicago through future Uber drives. A strike reset is necessary to do this!"
Musk responded with, "Hopefully, this week."
Many Tesla owners have forked over thousands of dollars to use FSD, but they're stuck with Tesla's tedious Safety Score. There's no word yet whether Tesla is increasing the numbers of testers with beta 10.69.2, but Tesla remains committed to rolling out FSD Beta to everyone in North America by the end of the year.
Tesla rolled out beta 10.69 last week, and owners who have been suspended, have been looking forward to this strike reset so that they could put beta 10.69.1 or 10.69.2 through the wringer when it becomes available.
FSD Beta 10.69.1 started rolling out to employees last night, and is now being sent to the 1,000 owners who are on beta 10.69 soon.
A wider release is anticipated to go out Wednesday or Thursday to 10,000 more beta testers, with 10.69.2 going to all beta testers sometime next week.
FSD Beta 10.69.1 is largely a bug fix release, but Tesla has merged in the 2022.20 update features, so testers who update from beta 10.12.2 will receive all the features in the 2022.16 updates and the 2022.20 updates.