By Gabe Rodriguez Morrison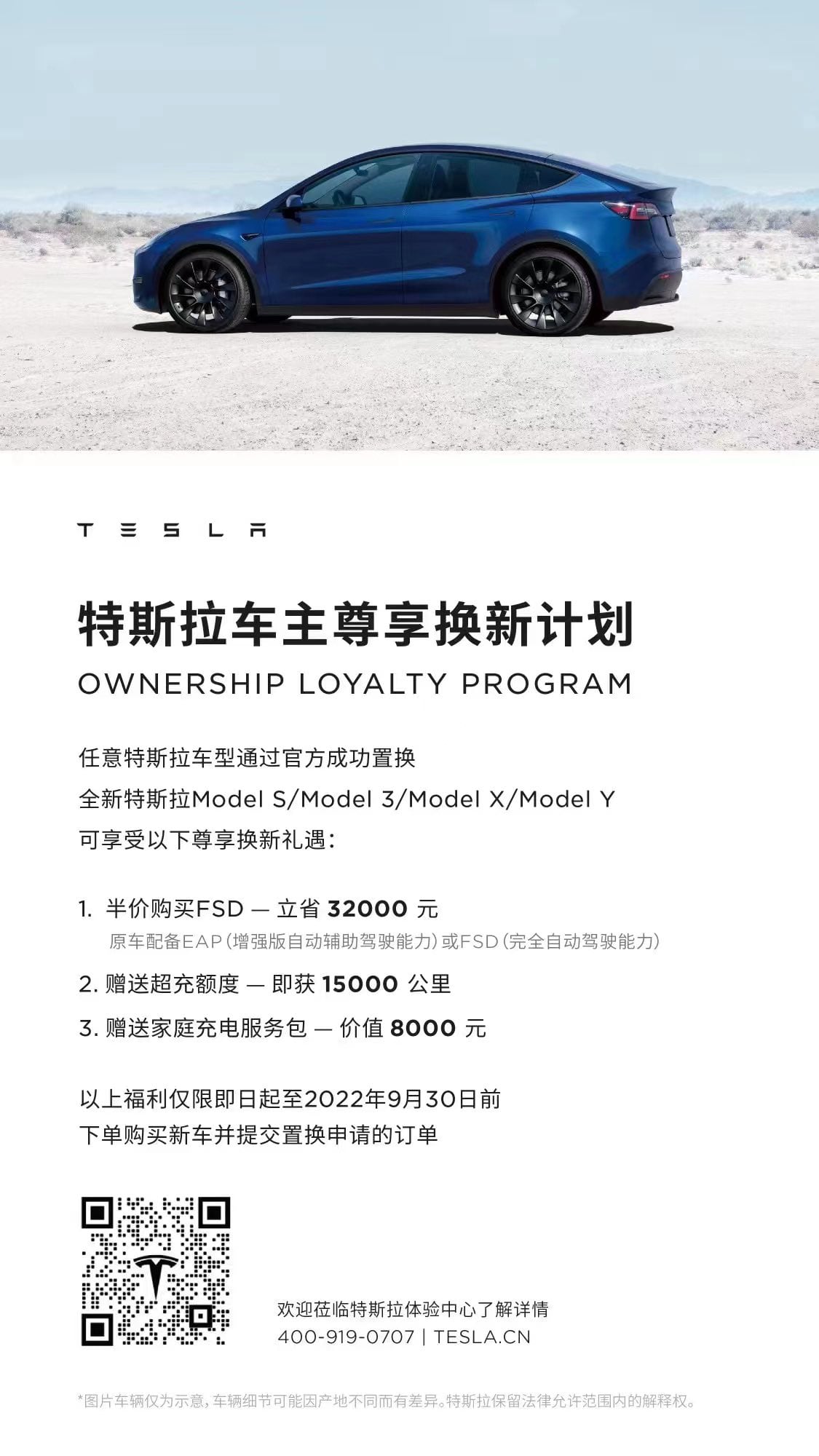 One criticism we've heard is that Tesla does not allow you to transfer its FSD package to a new vehicle.
Given that Tesla has steadily raised the price of FSD to the current $12,000 USD, it can cost early adopters thousands of dollars more to get FSD on their newer vehicle.
Tesla has now launched an offer that lets current customers upgrade to a new Tesla and receive a 50% discount on the FSD package.
The offer is available to owners with or without FSD on their current vehicle.
Tesla is testing this new loyalty program in China, seeking to retain customers and ensure they choose Tesla again when upgrading to a newer car.
This promotion will incentivize customers to upgrade their Tesla by offering them a more reasonable price for FSD. In addition to offering a 50% discount on FSD for returning customers in China, Tesla is also offering 15,000 km of free Supercharging and a free home charging service valued at 元8,000 ($1,185 USD).
Tesla has previously launched local incentive programs such as 10,000 miles of free charging and $1,000 toward a home charging solution.
Tesla has previously offered a similar FSD promotion in China back in 2021. There's no indication that Tesla will expand this promotion to other areas, but it certainly sets a precedent.
Tesla will likely continue to offer incentives that encourage sales where necessary, based on the conditions of each market. Although Tesla is the dominant leader in the EV race, competition is increasing.
Tesla is competing with western manufacturers like Rivian, GM and Ford, in addition to Chinese EV makers, that are aggressively expanding their investments in the EV market.