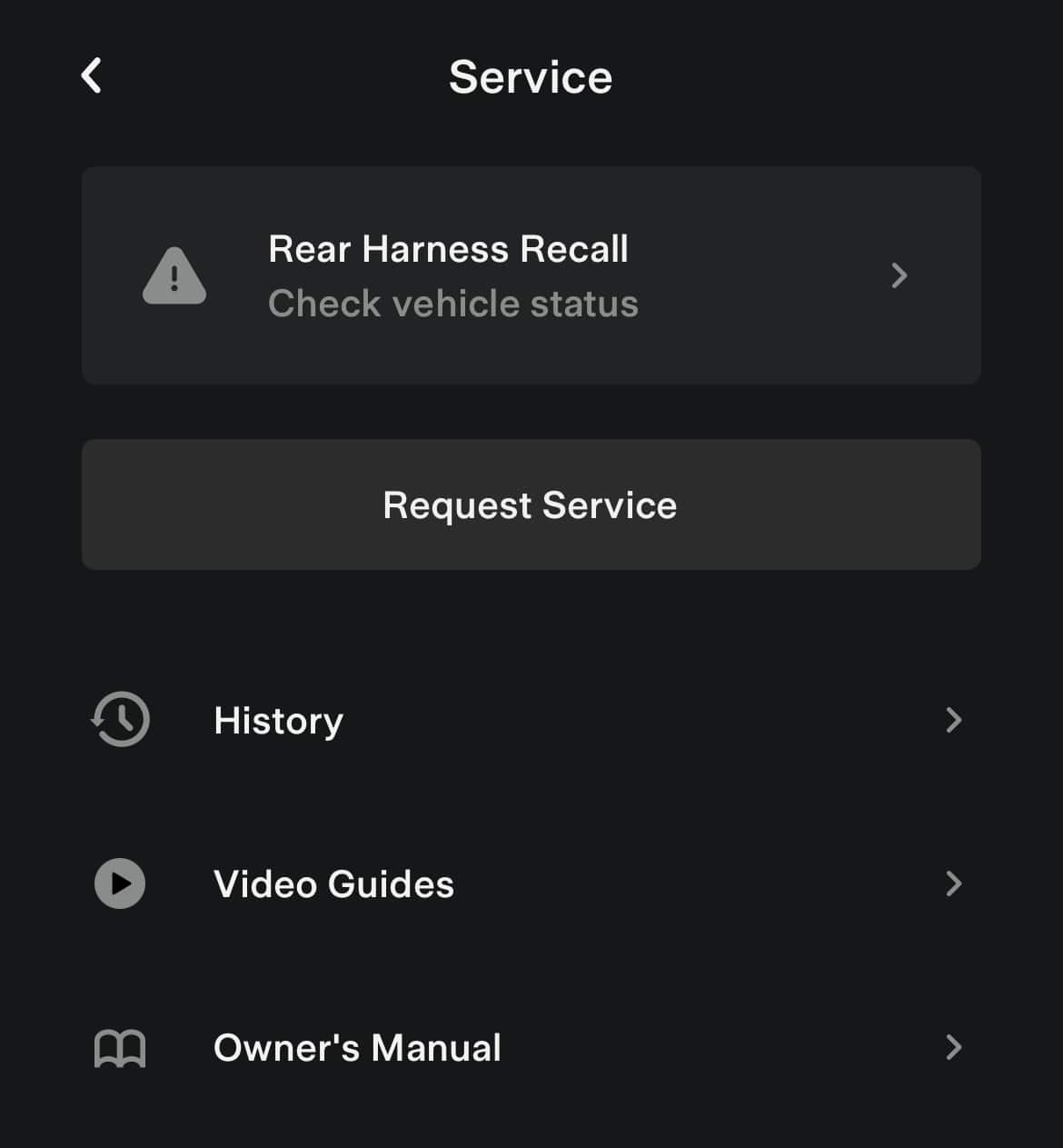 Like other automakers, Tesla issues vehicle recalls (many involving minor software tweaks) when a vehicle feature or hardware needs to be changed.
With the release of their latest app update (version 4.9), Twitter user Tesla_App_iOS, noticed that Tesla added a new API that could potentially show vehicle recall information.
It didn't appear that the Tesla app was yet using this new API, but just a couple days later it can now be seen in the Service area of the app.
The service section of the app is loaded via a webview, which is essentially a webpage that the app loads when the user navigates to that section.
This allows Tesla to make changes to that section without requiring an app update to display new information.
Tesla, along with other car manufacturers, maintains a database of applicable recalls based on the VIN of each respective vehicle, so Tesla already has all the information needed in order to display recalls for your specific vehicle.
In the App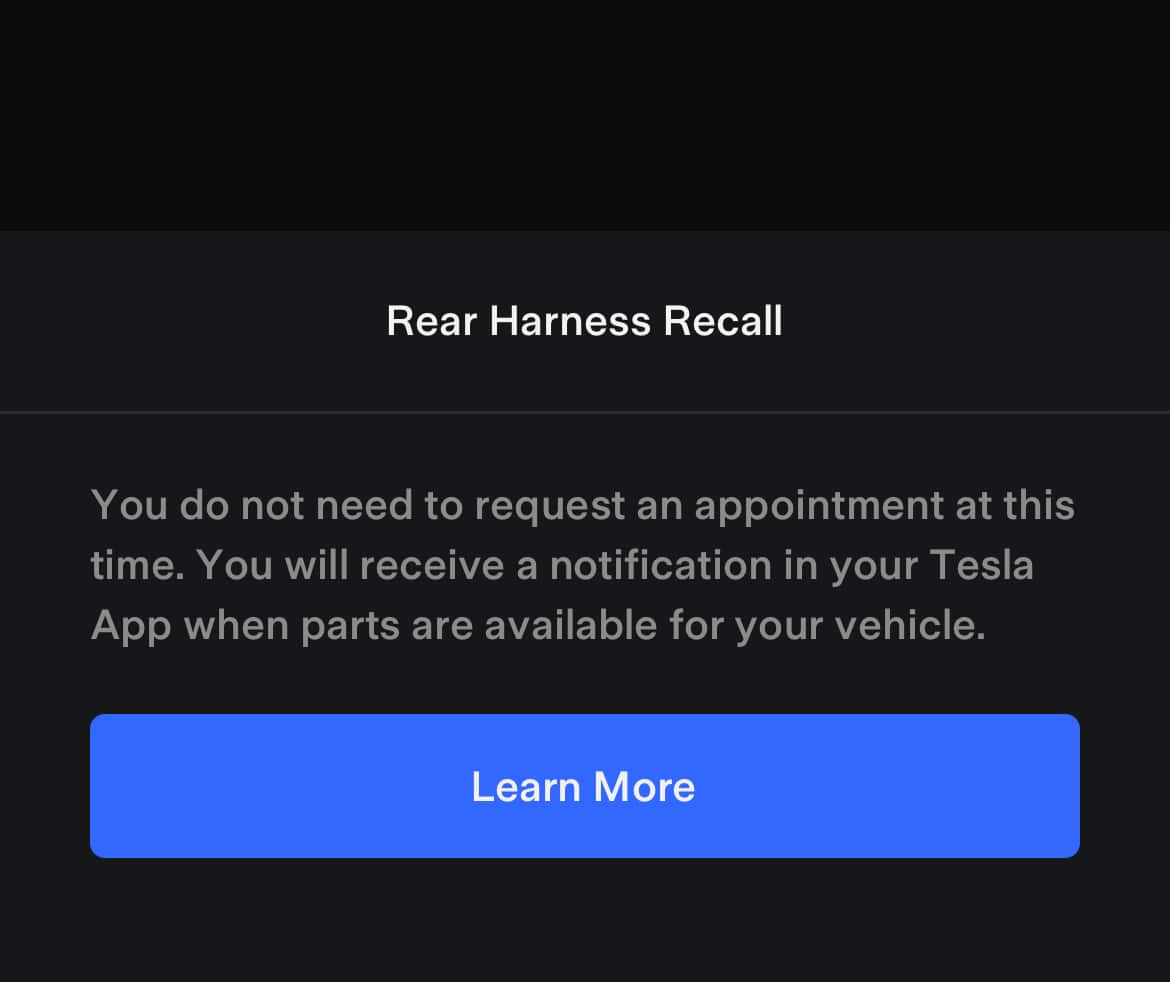 Upon navigating to the Service section, Tesla will list any recalls available for your vehicle.
Tapping an individual recall will give you additional information.
Tesla also has a Learn More button that links off to Tesla's site, where they display detailed information about the given recall.
Notifications
Since the feature appears to just have gone live recently, it's not clear yet whether Tesla will send a push notification to the owner when there is a new recall issued.
A notification could prompt the user to schedule service for critical recalls.
What is currently unknown is if software recalls will also be included in the app, or if it'll be limited to recalls that require Tesla service.
Some software-based recalls, like the removal of Boombox while in drive are displayed in the vehicle's release notes.
This is a welcome new feature to the Tesla app that makes managing recalls simple and convenient.
You can now easily look at or confirm if there are any outstanding recalls with just a few taps.
The feature is available on iOS and Android.
It looks like this feature may not be available in every region yet, as some users like TeslaChinaRider are not seeing it available in the app yet.
Tesla has a history of testing new features in select markets before releasing it broadly. Hopefully that's the case with this feature as well.