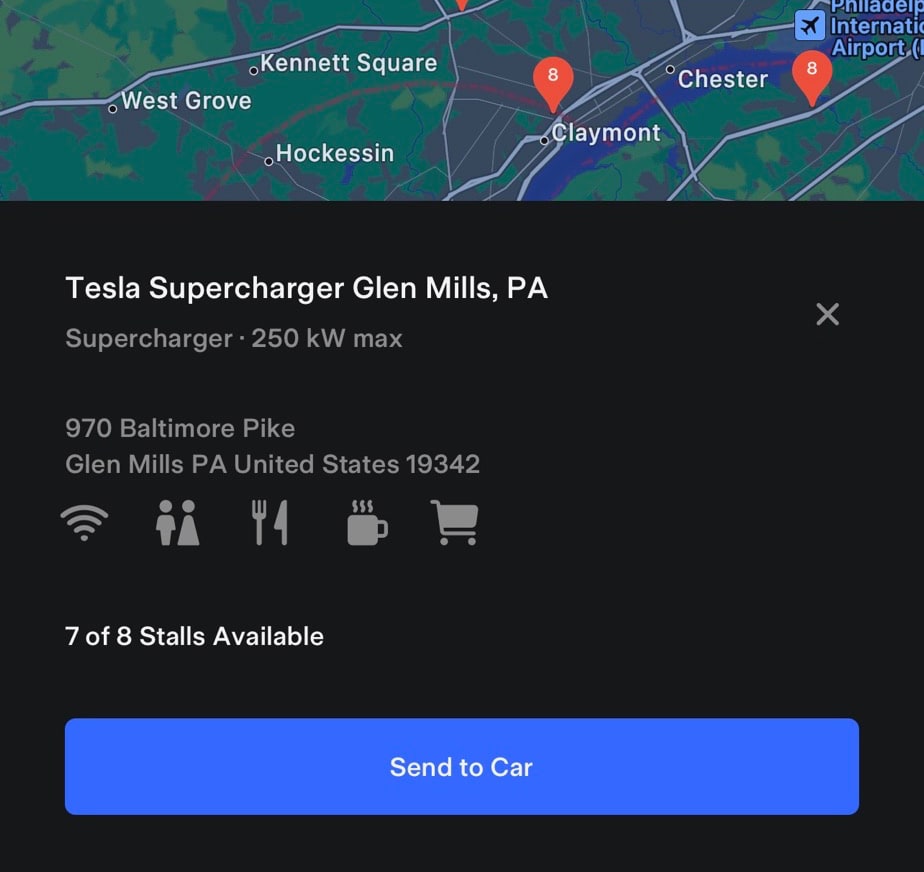 Tesla has updated their app to version 4.8. In the release notes Tesla mentions the additions of managing your lease in the app and the ability to view Tesla Solar service details.
Several underlying changes in the app hint at upcoming app features, such as supporting filtering by non-Tesla compatible chargers and the ability for the app to show your vehicle's data without waiting for it to wake up.
The latter will be a huge improvement and will save energy by not waking up your vehicle every time you open the app.
However, there are also several improvements to the list of chargers that are displayed in the app.
Superchargers List
When viewing the list of Superchargers under location, you'll notice that the name of the Superchargers is now more descriptive, instead of just showing the name of the town.
The list of nearby chargers has also increased from four up to ten.
Superchargers Speed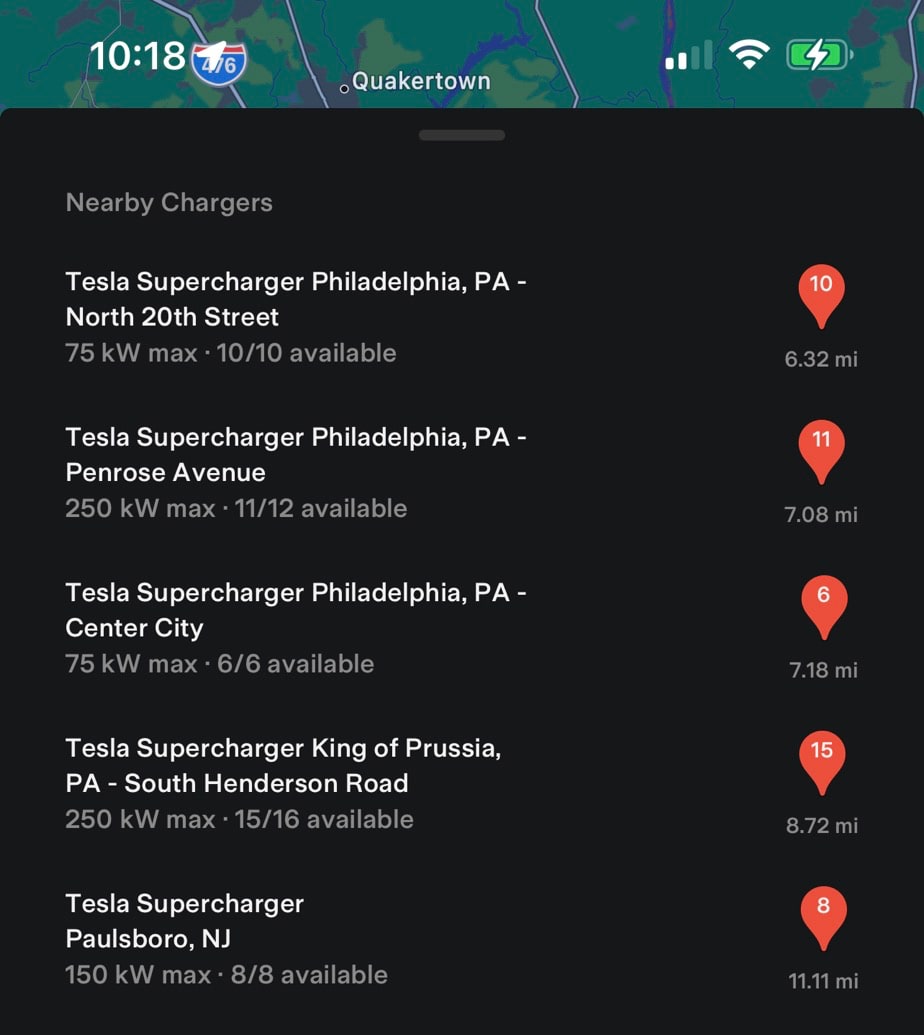 In the same list, you'll now be able to view the maximum power output of each location, letting you easily pick between destination chargers, v2 or v3 locations.
Superchargers' output details appear to be limited to the US at the moment, but we expect to see this expand to other regions as the data is already available on Tesla's website.
Supercharger Details
In addition to displaying more Superchargers and showing the max output of each location, you can now also tap any location to view more details about a specific Supercharger.
Similar to the data shown in the car, the app will now display additional information about each charger, such as the address of the Supercharger and nearby amenities, such as Wi-Fi, shopping, restaurants, and more.
Unfortunately, not all Supercharger information that is displayed in the vehicle is shown in the app yet. The obvious two omissions are the price per kW and idle fee information.
This update should make choosing a charging location easier and we hope to see this available in other regions soon.