Tesla's latest FSD Beta, version 10.9 went out to employees this weekend.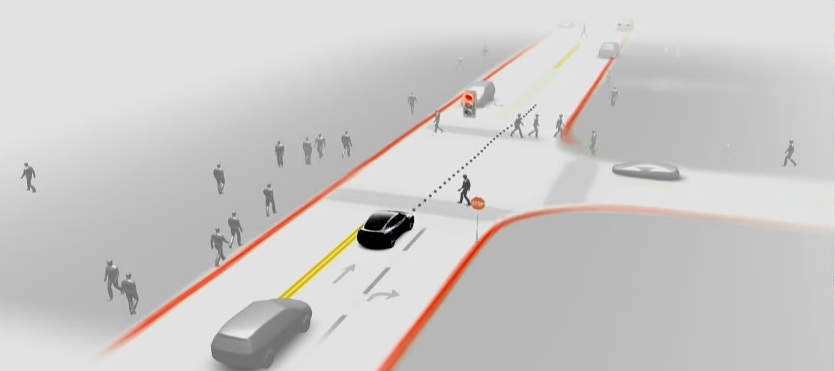 Tesla has recently released betas employees once it has been validated by their QA team. Tesla lets employees perform a final test before the beta is released publicly to external testers.
The turnaround time from employee testing to external testers is typically about a day unless issues are uncovered.
Just a couple of hours ago, Elon said that beta 10.9 is going out to testers later this week, which suggests that Tesla may want to fix some issues before releasing the beta any further.
10.9 going out later this week

-Elon Musk
FSD Beta 10.9 currently has a version number of 2021.44.30.10, but this may change with the public release if there are any changes made.
The FSD release notes for this beta are already available, and it looks like Tesla is making improvements across the board. They include better intersection modeling, faster image interpretation by using raw data, smoother acceleration, and more.
The release notes for the employee beta are below and they're likely to remain the same for the public release.
- Improved intersection extents and right of way assignment by updating modeling of intersection areas from dense rasters ("bag of points") to sparse instances. Increased intersection region IOU by 4.2%. The sparse intersection network is the first model deployed with an auto-regressive architecture that runs natively with low latency on the TRIP AI accelerator chip, through innovations in the AI compiler stack.
- Upgraded generalized static object network to use 10-bit photon count streams rather than 8-bit ISP tonemapped images by adding 10-bit inference support in the Al compiler stack. Improved overall recall by 3.9% and precision by 1.7%.
- Made unprotected left turns across oncoming lanes more natural by proceeding straight into intersection while yielding, before initiating the turn.
- Improved lane preference and topology estimation by 1.2% with a network update and a new format for navigation clues.
- Improved short deadline lane changes with better modelling of necessary deceleration for maneuvers beyond the lane change.
- Improved future paths for objects not confined to lane geometry by better modelling of their kinematics.
- Made launches from stop more calm when there is an imminent slowdown nearby.
- Improved gap selection when yielding to a stream of oncoming cars on narrow roads.
Explanation of Release Notes
This video by 'Dr. Know-it-all Knows it all', does a great job at explaining each part of the FSD release notes.
We'll continue to keep an eye on software releases and see if Tesla releases a modified version of FSD Beta 10.9 to employees.
Update: FSD Beta 10.9 has now started to roll out for some users. Follow the release on our software page.
Writers Wanted
We're looking for a freelance writer who loves Tesla as much as we do. If that's you, we'd love to hear from you! Find out more.