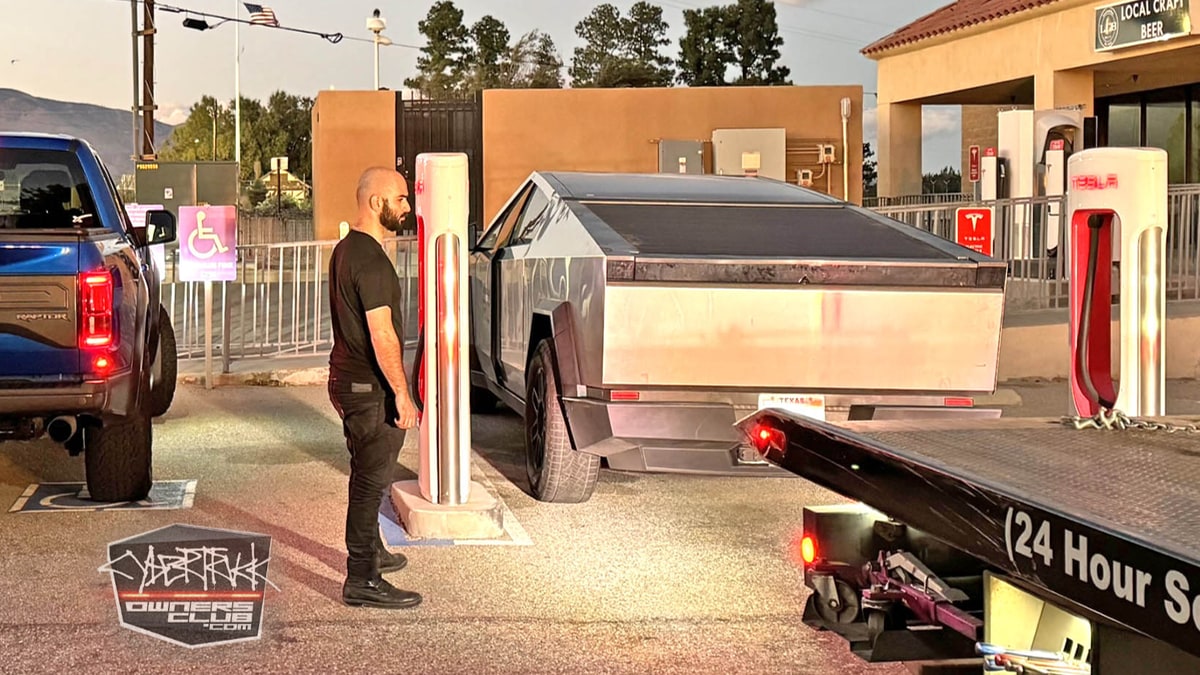 A chance sighting and a chatty Tesla engineer have added more mystery to the Cybertruck. The delivery event is just a little under a month away, and the price and range still need to be discovered.
A Cybertruck Owners Club forum member tried to get some information. A post on the forum reported spotting a Tesla Cybertruck at a Supercharger in Mojave, CA. The forum member noted the vehicle encountered charging issues and awaited a tow truck.
However, during this brief interaction, the Tesla engineer on site offered a a few hints about the truck's range, suggesting it to be "as good as or better than a Model X". For those unaware, the Tesla Model X, depending on its configuration, has an EPA-estimated range between 333 to 348 miles.
Range Rage
Comparative Analysis: Many members deduced that the rumored 350-mile range for the Cybertruck aligns with the Model X LR. This could make the 350 miles a legitimate benchmark for at least one version of the Cybertruck.
Tri-motor Questions: Speculations continue about whether the trimotor variant, initially advertised with "500+ miles" of range, will meet this lofty expectation. Some members doubt Tesa will hit the 500-mile mark, though they remain hopeful.
Performance vs. Utility: A key point raised in discussions was the importance of a 500-mile range for towing. Anything below this could affect the Cybertruck's utility, especially compared to ICE trucks.
A Look at the Competition
The electric vehicle sector, especially the pickup truck segment, is heating up. For comparison:
Rivian R1T: Depending on the configuration, it boasts a range between 270 and 410 miles.
Ford F-150 Lightning: Offers a range between 240 and 320 miles, contingent on battery and motor specs.
When set against these competitors, Tesla's Cybertruck, if the speculated ranges hold, appears to be a strong contender. During Tesla's unveiling four years ago, Tesla showed off three Cybertruck versions, ranging from a 250 mile range all the way up to 500.
Speaking of the competition, NHTSA data hints at the Cybertruck weighing less than the Ford F-150 Lightning while offering more towing capacity and payload, showcasing Tesla's dedication to performance and utility.
With Tesla's history of last-minute tweaks and improvements, it should not be surprising that the company is still finalizing the Cybertruck's specifics. The company has already been through "production hell" in 2017 and 2018. The second version of that may be playing out right now. With just over a month to get the deliveries out, nervous investors, pessimistic media, and Tesla enthusiasts can only wait for the big event.