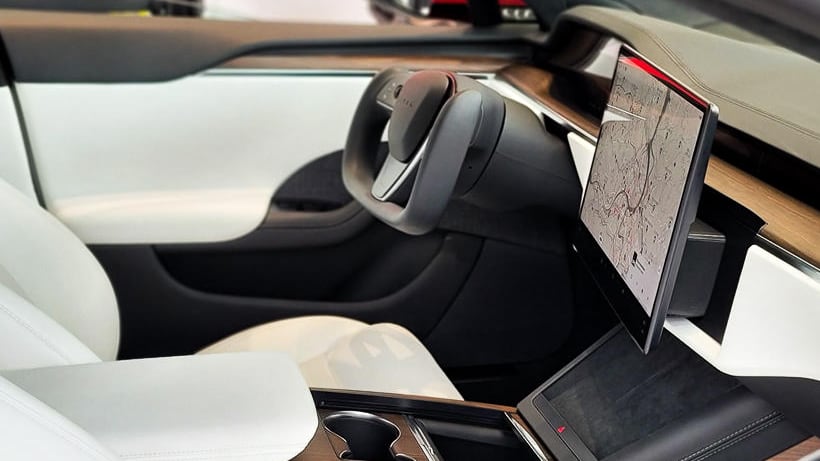 Tesla's infotainment system has been jailbroken by a team from the Technical University Berlin and independent researcher Oleg Drokin. The techno-wizards are set to showcase their findings at the Black Hat USA conference in Las Vegas. Their research unveiled a method to exploit a recognized voltage glitching attack on the Infotainment and Connectivity system.
So, what did they do? DarkReading reports that the researchers unearthed a method to bypass the AMD Secure Processor (ASP), which is the system's principal trust foundation. This hacking technique provided the researchers with root access, enabling them to run arbitrary software on the MCU-Z (MCU 3) and unlock some premium in-vehicle features.
In layman's terms, these hackers discovered a sort of 'cheat code' in the system. Using this cheat code, they found a way to outsmart the security guard of the system, the ASP. The ASP is like the system's personal bodyguard, ensuring nobody can mess with it without permission. But, these researchers found a way to sneak past this bodyguard.
The Perks and Risks of Car Customization
This discovery means that Tesla owners could unlock paid features like Acceleration Boost and heated seats but also grants access to Tesla's internal network for more advanced modifications. This includes overriding geolocation restrictions on navigation and Full Self Driving (FSD) Beta, as well as transferring a vehicle's user profile to another Tesla.
But good luck trying to figure this one out. To do this, you need to know a lot about electronics, have very specific equipment, and likely a lot of equally tech-savvy friends as well as about $100 to make it work. Plus, there are risks, including the chance of breaking the law.
Potential Misuse and Security Concerns
The researchers also found that people could misuse this hack to get their hands on private data like personal information, contacts, and calendars stored in the system. It could even enable them to pretend to be another Tesla owner temporarily. However, since this exploit requires physical access to the vehicle and its internals, the risk to any Tesla owners is extremely low.
Even with these potential issues, the researchers were impressed with how strong Tesla's security was compared to other car companies. While Tesla hasn't yet responded to this discovery, they have a history of rewarding people who find and report such loopholes in their system.
In a world where cars are getting smarter and more connected, this discovery reminds us that while tech advances are exciting, they also open the door for devious hackers.