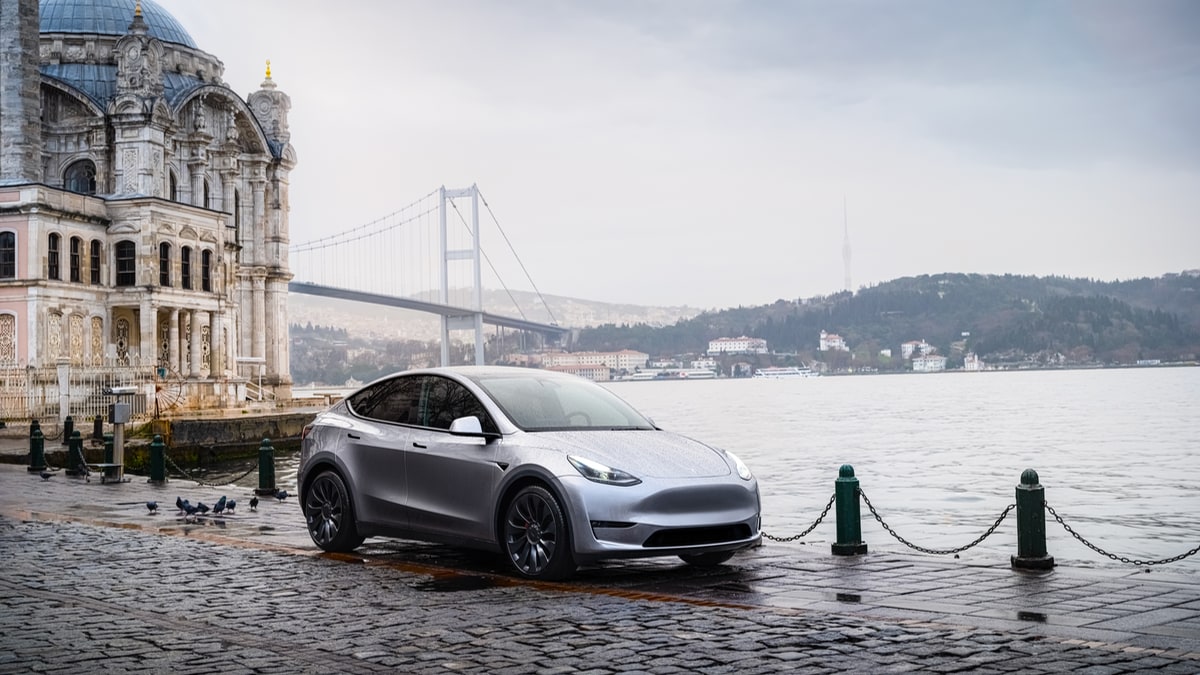 The Tesla Model Y made a monumental leap in Q1 2023, emerging as the world's best-selling car. Not just the best-selling EV, or the best-selling SUV, but the world's best-selling vehicle, period.
According to industry analysts JATO Dynamics, this marks the first occasion in history where an EV has claimed this title. The growth trajectory of Model Y sales globally over recent years had hinted at this milestone, fulfilling Tesla's earlier predictions that demand could reach a million units per year.
JATO Dynamics' Revealing Analysis: Model Y Trumps Corolla
Data compiled by JATO Dynamics analyst Felipe Munoz reveals a compelling story. Model Y's Q1 sales reached 267,200, outperforming Toyota Corolla's 256,400 sales. The comparison becomes even more dramatic when considering other top contenders like Toyota's Hilux, RAV4, and Camry. Model Y's sales, largely driven by Tesla's significant price cuts, are escalating, while Corolla sales appear to be dwindling. This dynamic is particularly impressive considering the Model Y's introduction to the market a year later than the Corolla (2019 vs 2018).
The Legacy of the Toyota Corolla: A Reign Unchallenged Until Now
For decades, the Toyota Corolla has held an uncontested reign as the world's best-selling car, with its affordability, reliability, and universal availability contributing to its enduring popularity. Its 2018 iteration further consolidated this status, offering consumers a well-rounded package that catered to a wide variety of tastes and requirements across different markets.
The Corolla was indeed a global favorite, securing sales in practically every corner of the world, from North America and Europe to Asia. Its broad availability in multiple body styles — sedan, hatchback, and wagon — further expanded its appeal to a diverse customer base. Despite this formidable legacy, the emergence of the Model Y has marked a shift in consumer preferences. It heralds a new era in which electric vehicles can claim the top spot in global car sales.
The High Price Tag vs. Accessibility: Tesla's Strategic Moves
Tesla's ambitious projections regarding the Model Y have come to fruition, culminating in an average quarterly sales increase from last year's 189k to this year's Q1 figures. With this growth rate, Model Y is on track to exit 2023 with over 1 million sales. A feat previously only achieved by Toyota Corolla, which sold 1.12 million units in the previous year.
One may wonder how an EV with a price tag of approximately $40k (after credits) could outperform the more affordable Corolla, priced at $21k for a base model. Despite Model Y's higher cost, Tesla's strategic price cuts have widened its appeal, contributing significantly to its increased market share.
Elon Musk's prediction that the Model Y could become the world's best-selling car seems increasingly plausible. Given its current momentum and the growing demand for EVs, it's likely that Model Y will maintain its leading position, making Tesla's mark in the automotive industry even more indelible.