By Gabe Rodriguez Morrison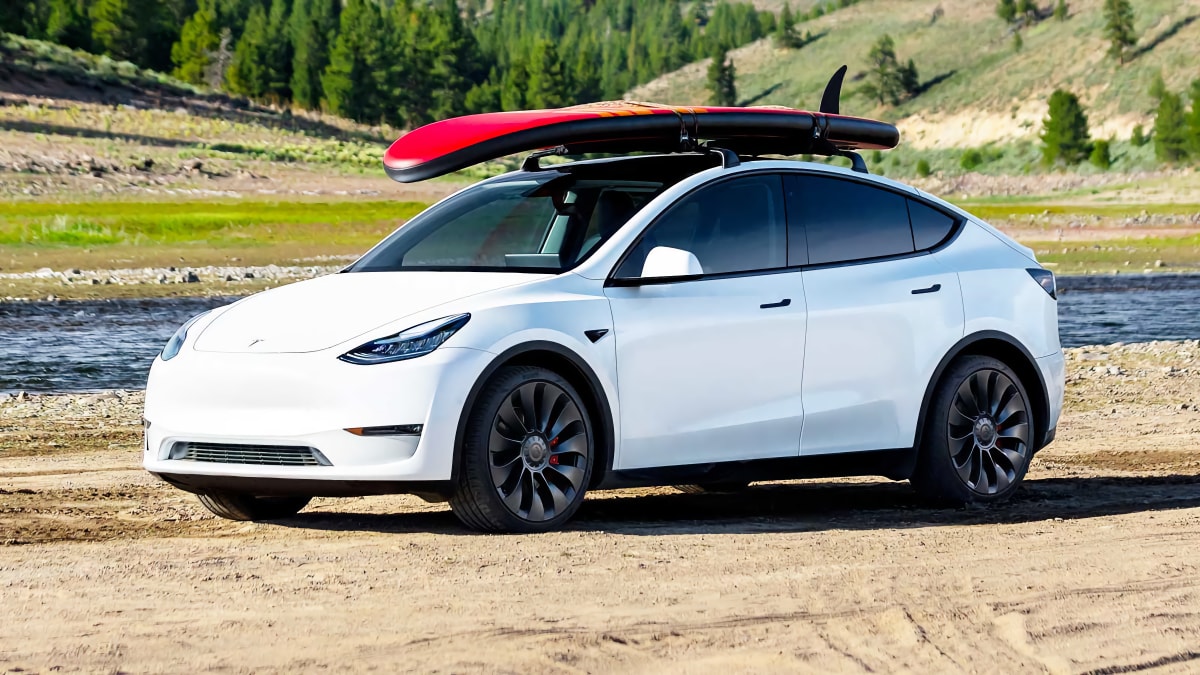 Tesla's Model Y has won U.S. News 'Best Luxury Electric SUV' award. U.S. News writes "Despite the onslaught of new competitors, the Tesla Model Y is one of the most capable and well-rounded luxury electric SUVs that you can buy at the moment," U.S. News added, "If you're in the market, this is an option that's well-worth a test drive."
The Model Y was first delivered to owners in early 2020 and was the automaker's second mass-market vehicle after the Model 3. The Model Y effectively expanded Tesla's product line to include a new body style. Tesla's Model Y has rapidly become the company's best-selling vehicle, despite being more expensive than the Model 3. This speaks to the prominence of the Model Y, dominating the widely-popular crossover SUV sector.
Tesla's Model Y starts at $62,990, making it much more appealing to mass markets than the Model X which starts at $114,990. Tesla's Model X has been offered for seven years, but is still only produced for sentimental reasons, according to CEO Elon Musk.
U.S. News highlights that, while the Model Y offers less cargo and utility room than the Model X, it still includes many of the same tech features and comparable performance. A fully enhanced Model Y has a 0 to 60 MPH of just 3.5 seconds while still having over 300 miles of range and a 155 MPH top speed.
It's no surprise that the Model Y was the recipient of the U.S. News 'Best Luxury Electric SUV' award as it topped the list of best-selling EVs in the US in Q1 2022. In Q1 2022, U.S. EV sales were up 60% year-over-year, demonstrating the continued shift away from internal combustion engine vehicles.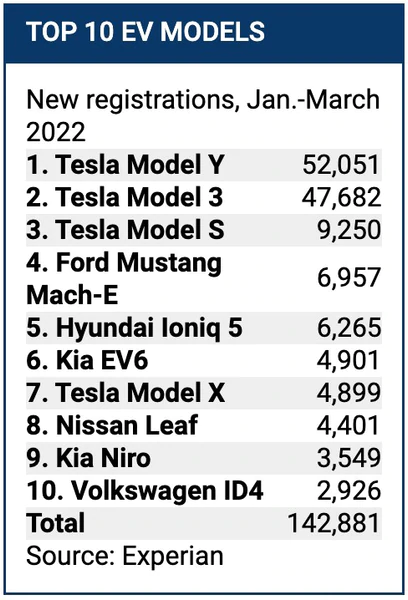 Tesla took first, second and third place with an impressive 52,051 registered units for the Model Y, and 47,682 registered units of the Model 3. These two models alone make up the bulk of the entire U.S. EV market. Tesla also achieved third place with 9,250 registrations of the Model S and seventh place is the Tesla Model X with 4,899 registrations. Tesla remains the leader in EV sales, consistently selling a number of vehicles unattainable to competitors.