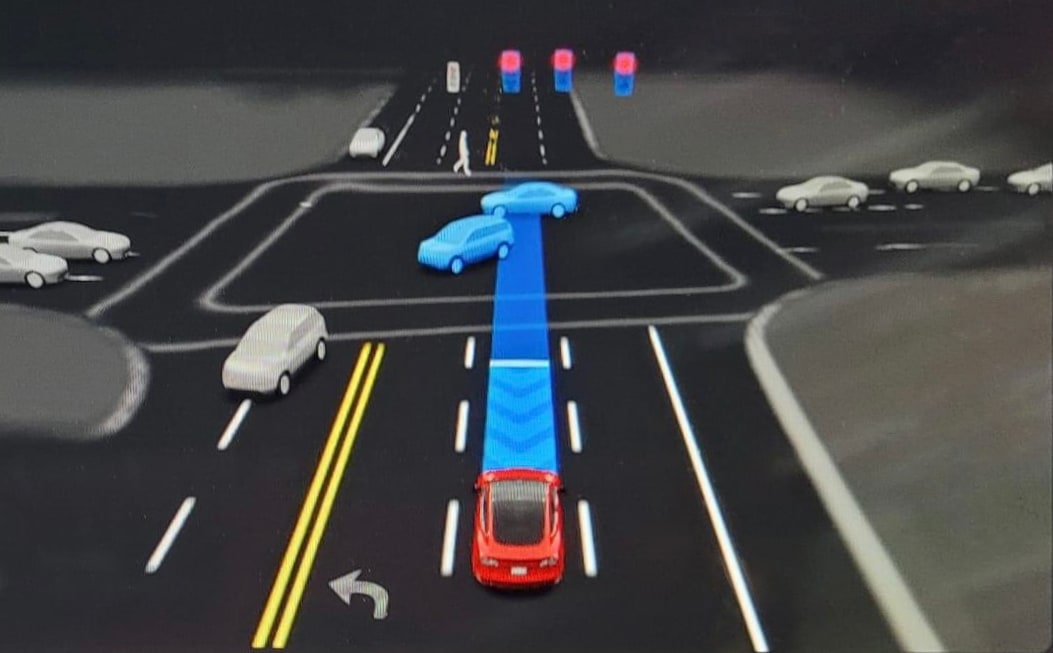 After many months of waiting, Tesla has finally released its next major update to FSD Beta. Early this morning Tesla released FSD Beta v11.3.1 to some of its customers.
Most of the customers that received this latest beta were part of Tesla's initial 1,000 public beta testers. This means that only a fraction of a percentage of FSD Beta users have access to this latest beta.
According to the NHTSA, Tesla now has over 362,000 owners who have FSD Beta installed on their vehicles.
Per Elon Musk's previous comments on Twitter, Tesla expects to release bug fixes to this beta before releasing this beta out more widely. He expects FSD Beta v11.3.2 to be the one that goes out widely to Tesla's customers.
Big Improvements with 'OTA Recall'
Another major change that we're seeing with FSD Beta v11.3.1 is the inclusion of fixes that address the NHTSA's concerns with the beta.
The NHTSA brought up several concerns with Tesla's FSD Beta in mid-February and Tesla paused the release of FSD Beta to new owners until the issues were addressed.
However, Tesla wasted no time addressing these issues by including fixes in FSD Beta 11.3.1 less than a month later.
The fixes address several safety issues, including the vehicle being more cautious when approaching yellow lights. According to the release notes FSD Beta will now take more things into account before going through a yellow light; considering things such as the amount of time needed to stop, time needed to drive through the intersection, the position of the vehicle, and the amount of time before the light turns red.
This is certainly impressive, and while it's essentially what we as humans do when encountering a yellow light, the precision and speed that FSD Beta can likely calculate these values will likely be far better than a human's.
Another large fix addresses how the vehicle sets its speed and handles speed limit signs. Previously the vehicle would determine its speed based on the speed limit and the driver's chosen speed offset. However, the problem was that the vehicle would only adjust its speed once it had passed a new speed limit sign, causing it to be over the speed limit for a certain period.
With this update, FSD Beta will now adjust the vehicle's speed before reaching a detected speed limit sign. The vehicle will also be more assertive in slowing down if the new speed limit sign is much lower than the vehicle's current speed.
Voice Drive-Notes
With this beta Tesla has included 'voice drive-notes.' This appeared to be Tesla's replacement for the snapshot button, although early testers appear to have both, the snapshot button and voice drive-notes. Upon a disengagement, the driver is presented with a chance to provide more detailed feedback on the disengagement through an audio recording.
Ironically, this feature doesn't appear in Tesla's FSD Beta v11.3.1 release notes like it did in v11.3, but according to beta testers the feature is there.
Expanded Automatic Emergency Braking
One of the features we were excited to see mentioned in Tesla's v11.3 release notes were improvements to Tesla's Automatic Emergency Braking (AEB).
Tesla's improvements to AEB went beyond the standard functionality, adding the ability to detect and react to vehicles that cross the car's path or steal the right of way, such as a vehicle that runs a red light or cuts off the Tesla.
According to Tesla, nearly half of the collisions of this nature would be avoided with this newly expanded system. From Tesla's release notes in FSD Beta v11.3, Tesla stated:
Expanded Automatic Emergency Braking (AEB) to handle vehicles that cross ego's path. This includes cases where other vehicles run their red light or turn across ego's path, stealing the right-of-way. Replay of previous collisions of this type suggests that 49% of the events would be mitigated by the new behavior. This improvement is now active in both manual driving and autopilot operation.
This feature is also not mentioned in Tesla's release notes for v11.3.1 so it's unclear whether it's just not mentioned like Tesla's voice drive-notes, or if the feature is not included in this update. It's certainly understandable if Tesla needs to test it further, as v11.3 was an internal-only beta and not all features are expected to be in the following public release.
Different Release Notes
There may be other differences between FSD Beta v11.3.1 and v11.3 since the release notes vary quite drastically. However, it's not clear if Tesla simply chose to highlight different features in the release notes of the public release.
Release to All
As with most Tesla updates, expect this update to roll out slowly as Tesla closely monitors it. Depending on issues discovered, Tesla may either expand the update to more owners or choose to address issues before distributing it further.
In the past, it has taken up to a month before the latest FSD Beta is available to all available owners. Before sure to check out the release notes for FSD Beta v11.3.1 to see everything that's included.