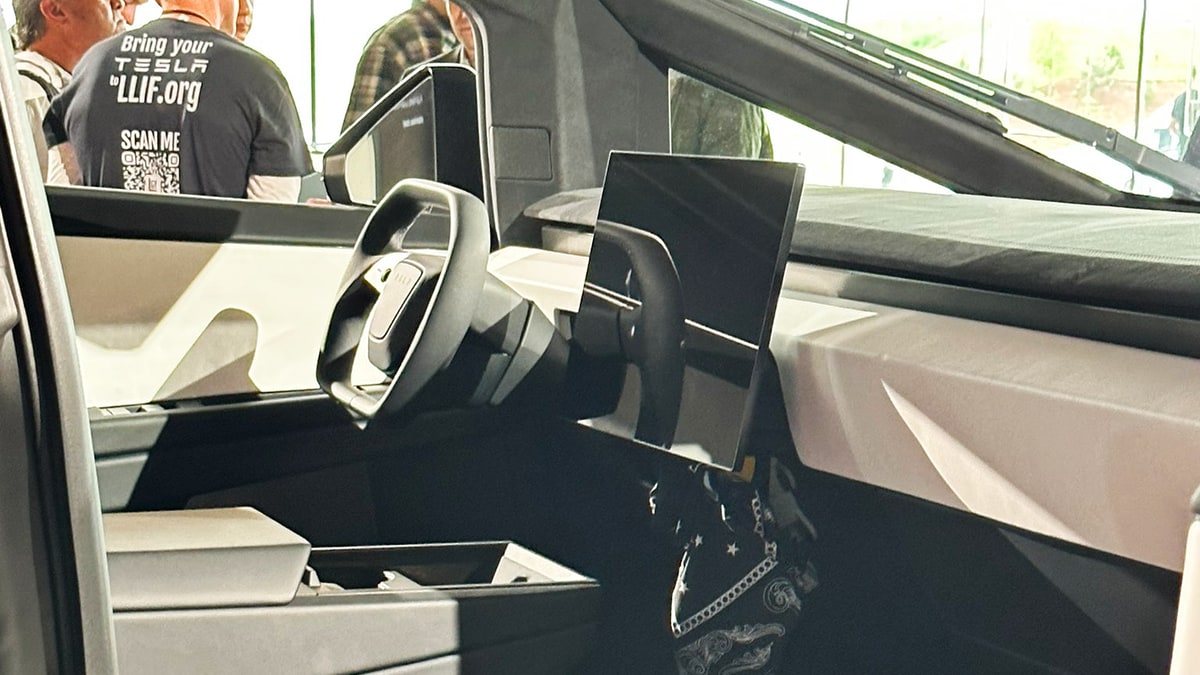 Get your credit card ready because Tesla has made Cybertruck available for order on their website in Canada. For just $150 CAD, you can join the waitlist for this one-of-a-kind truck that Elon Musk plans to have as his daily ride. Why wouldn't he? It boasts better utility than a regular truck and more performance than a sports car.
Reservations for the futuristic Cybertruck were first opened in late 2019, with the reservation list believed to be over 2 million when it disappeared from the website. However, Tesla has now added the Cybertruck to its top menu bar in Canada, alongside the Model S, 3, X, and Y, allowing customers to check out images of the stainless-steel beast and learn more about it.
The beta version of the Cybertruck was on display at Investor Day, giving us a closer look at its new steering wheel, front bumper camera, rear display and more. The website lists some of the features of the Cybertruck, including its exoskeleton design made from ultra-hard 30X cold-rolled stainless steel, which provides ultimate durability and passenger protection. The Tesla armor glass and polymer-layered composite ensure the vehicle can absorb and redirect impact force, making it more damage-tolerant than traditional vehicles.
The Cybertruck is not just a rugged vehicle; it's also versatile, with up to 3,500 pounds of payload capacity, adjustable air suspension, onboard power and compressed air. It has a towing capability of over 14,000 pounds. In addition to its impressive cargo capacity, it has plenty of storage space with 100 cubic feet of exterior lockable storage. The under-bed, frunk, and sail pillars provide additional storage space.
Of course, being a Tesla, the Cybertruck's performance features acceleration from 0-60 mph in as little as 2.9 seconds and has a range of up to 500 miles.
The Cybertruck is expected to start production at the facility in Austin, Texas this summer. But a full ramp-up is not expected until 2024. The future of pickups is here, and Cybertruck is leading the way.