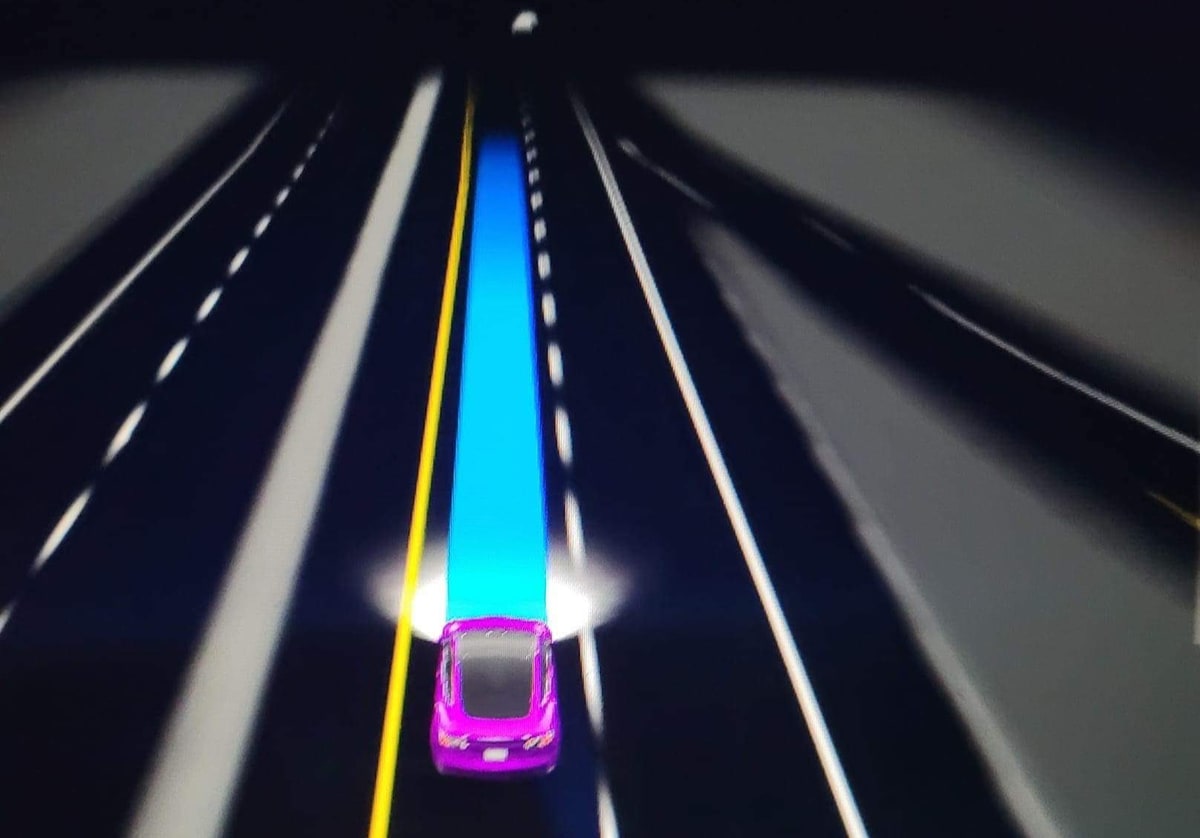 Over the weekend Tesla released FSD Beta V11.3 (release notes) to more employees. It's not clear whether all employees now have access to the latest beta or if the number of employees was expanded.
Tesla typically releases the latest FSD Beta to all employees as a final test before starting its public release. We could see the first public release of the beta later today.
Elon Musk said earlier this month that FSD Beta V11.3 would start rolling out last week. However, it could be a while before it rolls out to everyone with FSD Beta installed. According to the latest Tesla 'recall,' Tesla now has 362,000 vehicles in the US and Canada running FSD Beta.
Improved Visualizations
We previously heard that FSD Beta V11 would include improved visuals. We now have our first look at these improvements. From the leaked photo we can tell the vehicle's path is much wider. The reason for this could be that Tesla wants to not only represent the path the vehicle will take, but also the space the vehicle will take up when it's at a specific location.
Another obvious change is the removal of the red road edges. They appear to have been replaced with light gray lines instead, which fits in with Tesla's simplistic style of the surrounding environment.
The dotted lines between the lanes also have a different style. They used to be very defined and now have a slight blur to them, similar to other road markings. It'd be interesting to see if Tesla is now using vision to determine the dotted line width and length.
It's hard to tell much else from the image, but the vehicle appears to be on a highway, which means that the FSD Beta visuals will be applied to highway use as expected. It's not clear whether there are other improvements in the visualizations or if can detect new objects.
New Features
With the expansion of the beta to more employees, the release notes for V11.3 have now been leaked, at least partially. The biggest feature on the list is the expected single-stack transition, where Tesla will now use everything it has learned from FSD Beta on city streets and use the same technology for Autopilot on the highway.
However, the list of improvements is long and notable.
Leave Notes About a Disengagement
One of the improvements in this beta according to the release notes is the addition of 'voice drive-notes,' which will allow you to comment on a disengagement with an audio description.
- Added voice drive-notes. After an intervention, you can now send Tesla an anonymous voice message describing your experience to help improve Autopilot.
This will presumably be done through a voice command and Tesla is likely transcribing these to text on their end to make them readable and searchable instead of having to listen to a message, although it appears that you will be able to leave a comment after a disengagement. This may work similarly to the 'Report a bug' feature.
Expanded Automatic Emergency Braking
With this beta, Tesla is expanding Automatic Emergency Braking (AEB) to handle vehicles crossing in your path. AEB was limited to when approaching another vehicle from behind, however, Tesla is expanding this to also apply to vehicles crossing your path. Although this is lumped in with the FSD Beta's release notes, and it depends on vision and improvements made with FSD Beta, it will not only apply to FSD/Autopilot but also when you're driving manually.
In the release notes Tesla mentions that according to data they've collected this improvement with AEB would have prevented 49% of collisions.
Improved Highway Handling
One of the features I'm excited to see in this release is the improvement to the vehicle's path when traveling on the highway. If you encounter a sharp turn, the vehicle tends to get too close to the outside of the curve instead of keeping itself in the center of the lane.
This will apparently be improved with this update as Tesla says there is improved handling at high speeds in high curvature scenarios.
The release notes cover other improvements as well, such as improved lane changes and mergers, as well as object detection and decision-making refinements.
This software version that was released to employees is version 2022.45.5, which is untraditional for Tesla since it has an odd week in the version number, although since we're getting closer to the expected release of FSD Beta V11.3, it's possible this could be the version everyone receives in the coming weeks.
Now that release notes and the first image has been shared, we may soon see what else is included in this update. To find out more about this beta, check out the release notes for FSD Beta V11.3.
Update: First videos of FSD Beta 11.3 have now been posted that show off the new visualizations and better handling.