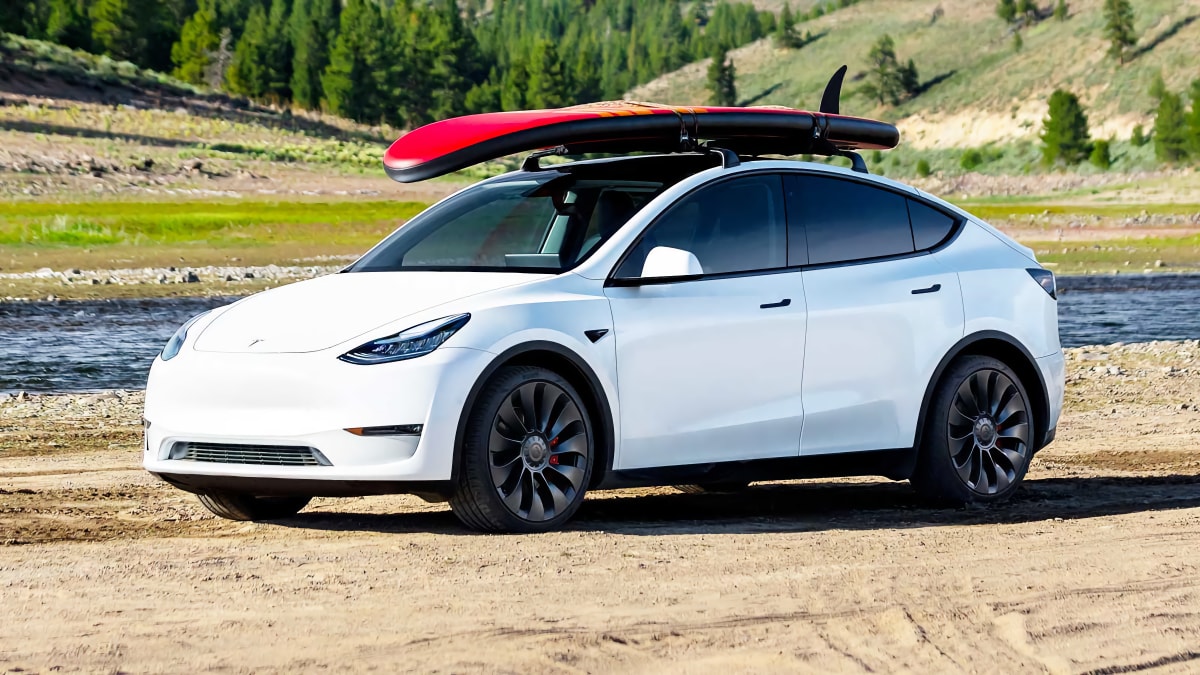 Tesla ranks second as the brand with the highest sustainability perception. Brand Finance, an independent branding and consultation agency, released the Sustainability Perceptions Index, which uses several factors to determine the "value of sustainability perceptions to the world's leading brands."
It's hard to imagine a more sustainable brand than Tesla. The mission statement includes the verbiage: accelerate the world's transition to sustainable energy. This company made electric vehicles a viable form of transportation and has produced more energy than it used. But it may be Tesla's communication or lack thereof, that cost it first place.
Tesla May be too Humble
The report states, "Despite having sustainability as central to its brand, Tesla's communication of its sustainability initiatives is relatively limited considering the impact that it has. This is potentially due to a worry that the brand is too defined by sustainability. However, Brand Finance's research suggests that this worry is unwarranted, and in fact, having a strong sustainability perception will only increase consumer choice, particularly in the luxury auto sector."
To confuse readers further, Brand Finance gave the top ranking to Amazon. The report ironically states: "This may come as a surprise to some." Brand Finance explains that despite the "regular criticism about issues as diverse as labor conditions, emissions associated with its supply chains, and the polluting effects of packaging," there is a perception of sustainability. The report reads, "Regardless of Amazon's track record, it is clear that consumers worldwide have confidence that Amazon is minimizing its negative impacts, or at least is committed enough for them to continue to use its services."
Luxury Car Brands Must be Environmentally Friendly
Tesla recently ousted BMW as the top-selling luxury brand. Brand Finance's report found that consumers are putting a lot of importance on sustainability in luxury automobiles. Volvo discovered the same trend when it announced that it would phase out the production of ICE vehicles. Volvo worked with The Future Laboratory to author a report called The Rise of the Conscious Design.
The report underscored the importance of Volvo, and effectively the entire auto industry, to be more sustainable. The report pointed out, "Once focused specifically on environmental factors, consumers are rapidly developing a more holistic understanding of sustainability and ethics… The rise of conscious design stems from a pressing need to ensure that future products across categories are ethical, sustainable and regenerative."
Tesla Should Advertise
Tesla has not spent a dime on traditional advertising; instead, it relies on word-of-mouth and puts so much faith in its product that it made owners practically spokespeople. Although Tesla appears to have done some product placement in the past, such as the Model Y that was offered on the Price is Right. However, more advertising may be necessary now that the rest of the automotive world has realized electric vehicles are here to stay and consumers are demanding the product.
The average consumer must learn about Tesla's incredible safety record and cutting-edge technology. You can bet every other brand will be buying ads to promote "new features" that Tesla has already done or is significantly more advanced than the competition. There is no reason why Tesla shouldn't be the top brand globally for sustainability other than an uninformed perception, and that must change.