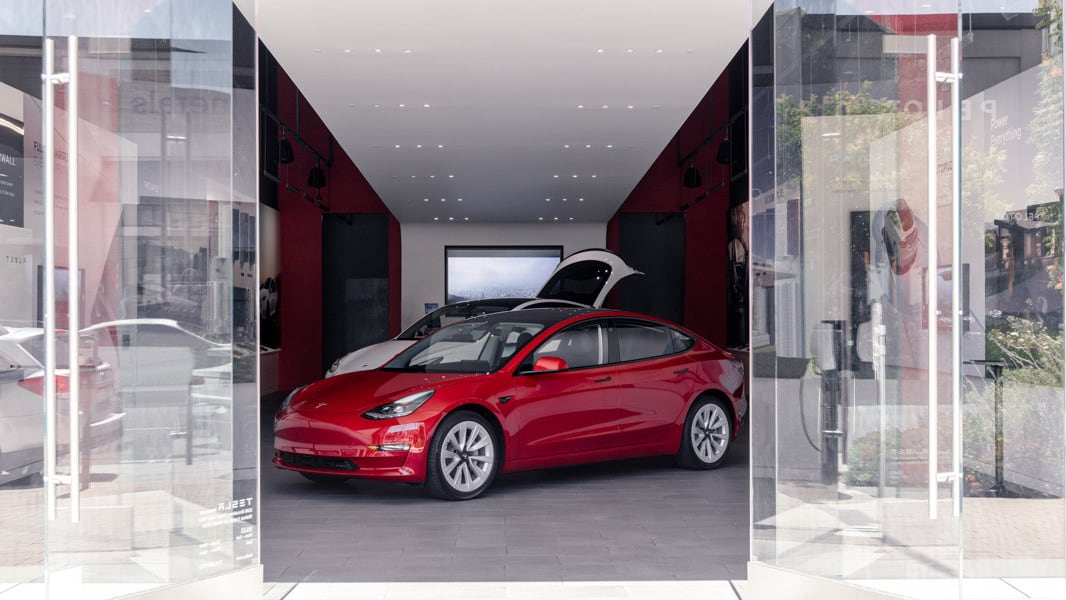 Tesla is a regular in the news cycle; if it's not about the vehicle, it's about the CEO. It's no secret Tesla stock is down, and investors who are long on the stock have lost a considerable amount over the past month. One of those investors is Gary Black, the Future Fund managing partner, who said in August that Tesla is the fund's largest position. Black is calling on Tesla to hire a public relations department to inform the media and the public of the positives around the brand.
Oddly enough, at the shareholders' event in August, Black said, "the thing we worry about most is not PR; it's succession." Now it seems that is what Black is worried about. He recently tweeted: People can't complain about the media if TSLA refuses to correct articles that are wrong, or worse, won't maintain relationships with TSLA beat reporters and editors so they can get TSLA's POV out when needed. Strong PR will be needed to sell FSD safety. Think long-term.
Black's stance may be understandable to some, especially those who have watched their trading account shrink, but it's implausible because Tesla doesn't need a PR department.
Musk and the Mainstream Media Don't Mix
Musk is currently using his new company to hold mainstream media accountable. In case you missed it, he's releasing the Twitter Files, a detailed report backed up with real emails to show suppression of true stories.
The Tesla CEO also regularly calls out media outlets for false stories, misleading headlines and biased reporting. Musk will not hire a team to try to steer newsrooms, something he has so little respect for, and it's unlikely legacy media outlets will listen.
Media Biased Against Tesla
Bad news generates more views and clicks and keeps the advertisers paying. Even when the news isn't bad, take, for example, a recent Reliability Report by Consumer Reports. Most, if not all, mainstream media declared Tesla as the terrible one, even though Tesla moved up four spots from the previous year. It was hard to find a mention of the manufacturers that scored less. Those included Chevrolet, GMC, Volkswagen, Jeep, and Mercedes Benz. Yes, the expensive luxury brand was dead last in reliability. That is a story.
Reporters also picked up that electric vehicles scored low for reliability. Consumer Reports said it was because EVs are new on the market. However, scoring even lower were full-sized pickups. Those have been on the market for quite a bit longer.
Tesla, which also has not spent a dime on advertising, disbanded its public relations department in 2020. That's unheard of by a company its size, especially in the automotive sector. However, Tesla and Elon have something much better — you are reading it right now. Not a Tesla App is one of several blog sites that publish news about Tesla daily. Many of these websites have writers who own Teslas. The stories are much more accurate, positive and just plain better than anything readers will find in the mainstream. Who says bias must be negative?
Word of Mouth Advertising
Now add hundreds, maybe even thousands of loyal enthusiasts who defend and promote Tesla on social media platforms. Next, throw into the mix the hundreds of thousands of Tesla owners who quite often are spokespeople for the company whenever they get out of the car. I've been sure to add 10 minutes of travel time to my drives because I'm likely to get asked some questions at the grocery store or car wash.
This kind of advertising money cannot buy, and it's the kind of positive publicity media will not share. So while Black's concerns are legitimate, a PR department is not the solution. Instead, Tesla needs to keep doing what it's been doing and let the product, its fans and the Tesla-inspired websites do the rest.