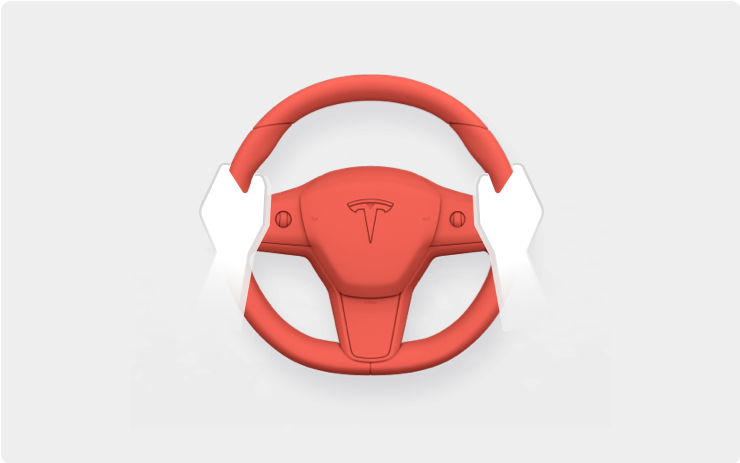 Tesla Full Self Driving Beta update 2022.44.30.5 comes with a lighter sentence for those who get put in FSD jail. Since its inception, FSD in rendered inoperable if the computer detects inattentiveness or other improper usage. After being reprimanded three to five times, depending on whether your vehicle has a cabin camera, FSD would then be disabled. You were then stuck without FSD Beta until Tesla decided to clear strikes globally for everyone, so the setence varied from a few days to months. Some users reported more than six months without being allowed back in the program. Now, it's approximately two weeks.
Unknown What Factors Determine Suspension Length
You read that right; "approximately two weeks" is the wording in the update. It's unclear what would justify a two-week or "approximately two-week" suspension. However, there are several users taking to social media to rant about their Tesla detecting weighted devices on the steering wheel. They state that they were not using an aftermarket device that has been shown to trick the system into recognizing that the driver's hands are on the wheel when they are not. It's unknown if that kind of infraction would constitute a longer suspension than the standard ignoring the inattentiveness warnings.
FSD Updated Suspension Notes
The latest release notes state:
For maximum safety and accountability, use of Full Self-Driving (Beta) will be suspended if improper usage is detected. Improper usage is when you, or another driver of your vehicle, receive five 'Forced Autopilot Disengagements'. A disengagement is when the Autopilot system disengages for the remainder of a trip after the driver receives several audio and visual warnings for inattentiveness. Driver-initiated disengagements do not count as improper usage and are expected from the driver. Keep your hands on the wheel and remain attentive at all times. Use of any hand-held devices while using Autopilot is not allowed.
The FSD Beta feature can only be removed per this suspension method and it will be unavailable for approximately two weeks.
Based on the release notes, it sounds like Tesla will now disable and enable the FSD Beta feature on a per-user basis, allowing the vehicle to track when the infractions took place and disable the feature for a period of time.
This is much more similar to Autopilot, where if improper usage is detected, the user is prohibited from using Autopilot for the remainder of the drive. It sounds like Tesla plans to be more strict with city driving, but the idea is similar. The period of time may be adjusted as Tesla gains additional confidence with its software.
That said, the "tedious steering wheel nag," as recently described by @Wholemarsblog may soon be going away, therefore removing the purpose of the weights on the wheel. As reported earlier this week, Elon Musk responded to the Twitter user by agreeing that the nag should be disabled for users with more than 10,000 miles of driving with FSD. It's expected that the cabin camera will play a larger role if the sensors on the wheel are disabled, so the computer will still monitor driver awareness.