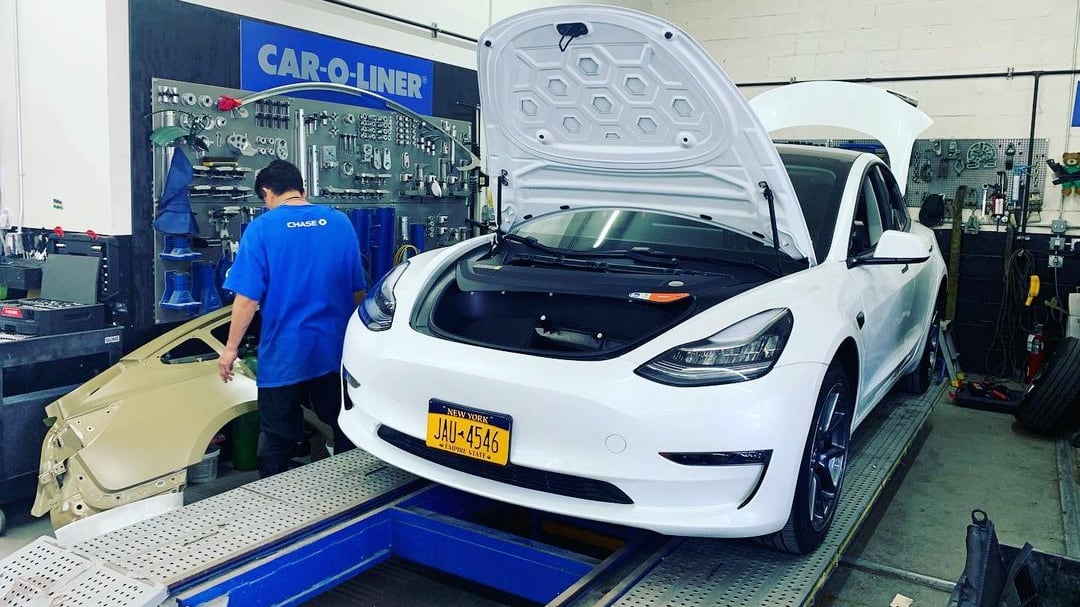 In an ironic twist, Tesla's soaring popularity has helped a repair shop that's been around for over a century. During General Motors Investor Day, the company's President, Mark Reuss, said, "That's a growing business for us. I gotta say it's a new business," according to Barrons. He was referring to servicing Teslas at GM facilities. The car company, which has been around since 1908, has repaired more than 11,000 Teslas since 2021 in the United States.
While not happy to be losing the business on the service side, Tesla must be relieved that its owners have access to repairs at a company that has thousands of service centers across the country. Tesla has increased production, getting more of its in-demand vehicles on the road; however, it takes much longer to have facilities built and employees trained to service these vehicles.
More Teslas Will Need Service
Recently, internal documents showed that the company was going to introduce a process allowing salvaged Tesla to be recertified and allowed back on the Supercharger grid. That may increase the number of Teslas that need to be worked on. Improvements to service have been on Tesla's radar for some time. Last year, Musk said that the company was expediting service center openings to keep up with the exploding demand for the product.
Musk Was Focused on Service
In September, Elon Musk said that he was focused on improving service. A Twitter user complained about a recent service appointment being canceled on short notice. Musk responded: Note, I am putting a lot of time personally into advancing Tesla service to make it awesome. Hopefully, this is starting to be felt by Tesla owners.
The user also pointed out that Tesla can charge $100 for canceling an appointment with less than 24 hours' notice, but there was no penalty when the company cancels with short notice. Musk tweeted: You're right, we should credit Tesla owners $100 if we change appointments with less than 24 hours notice. Should be reciprocal. On June 4, 2022, he tweeted: Working on Tesla North American service. Goal is 2/3 of cars receive same-day service, no wait.
But since those tweets, Musk has had a lot of attention taken to running his new company - Twitter. It's unclear how long he will be running Twitter or when his full attention will return to Tesla and improving service.
While more facilities have opened, many Tesla owners are clearly finding it more convenient to go to the neighborhood GM dealership. This ironic twist may provide some short-term relief. Still, Tesla must continue building and staffing more service centers to keep owners happy and persuade prospective buyers to consider the electric car pioneer when purchasing their next vehicle.