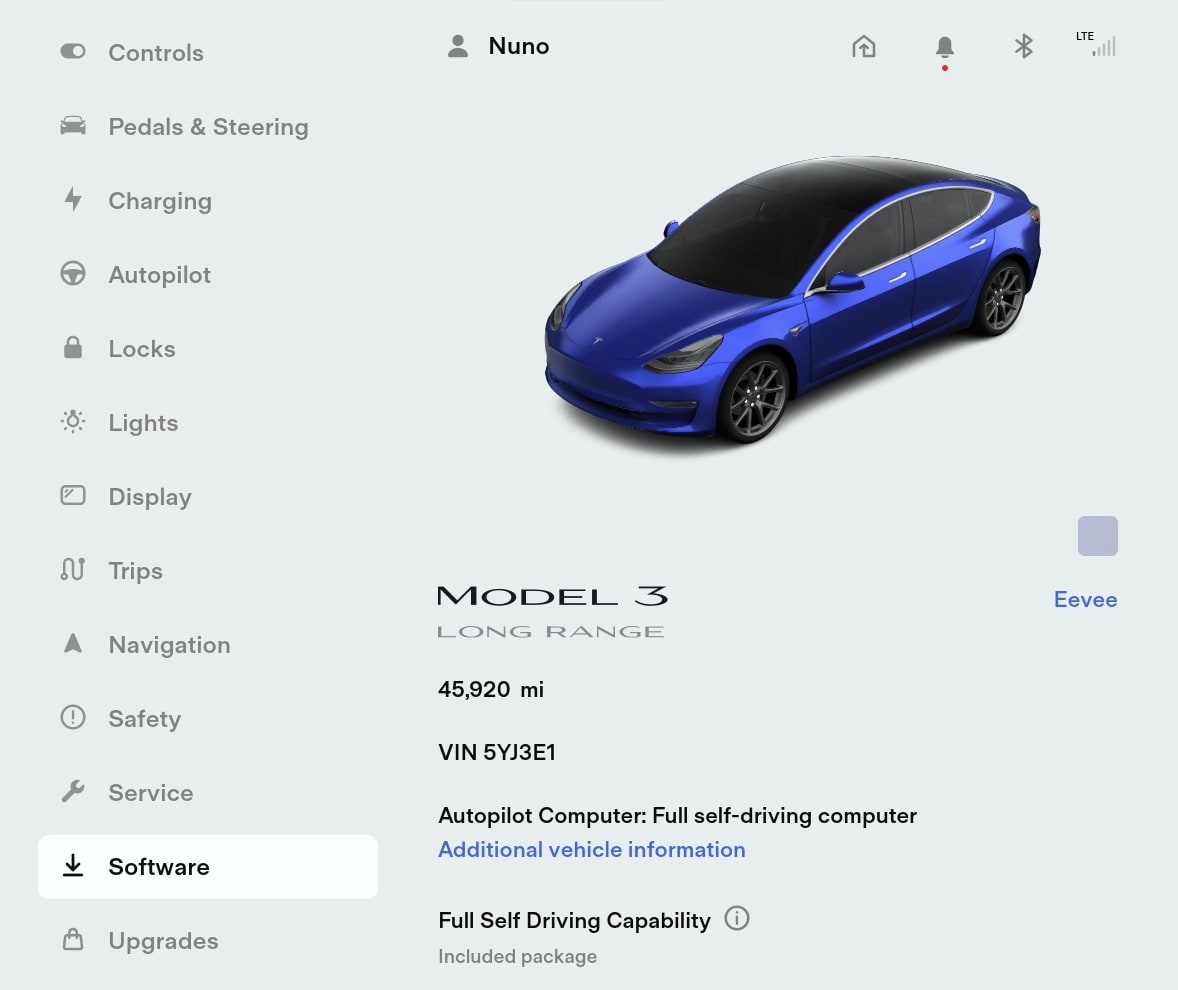 You can name your Tesla to personalize it and help distinguish it from other vehicles. It's especially useful if you have multiple Teslas, as the name of the car will appear in the app and app notifications, making it easy to tell which vehicle the alert is for.
The steps to name your Tesla are the same regardless if it's a Model Y, Model 3, X, or S. To give your Tesla a name, you'll need to be in the car. Tap the Car icon along the bottom nav and go to Software.
In the software section you'll find relevant information about your Tesla, including what hardware your vehicle is equipped with, any subscriptions you have, such as Premium Connectivity or Full Self-Driving and which software version your car currently has.
Underneath the photo of your car, you should see your exact model name on the left and to the right your car's name will appear in blue. If you haven't named your car before, you'll see the name 'Name your vehicle.' Tapping on the name will bring up a screen to rename your car.
There are a couple easter eggs related to the name of the car. There's a Monty Python easter egg if you name your car "Patsy", "Rabbit of Caerbannog", "Mr. Creosote", "Biggus Dickus" or "Unladen Swallow".
There's also an easter egg about Douglas Adams' science fiction comedy called 'The Hitchhiker's Guide to the Galaxy'.
Popular Tesla Names
Nikola
Tesla
Sparky
Jarvis
Eevee
Baymax
Tess
Tessie
KITT
Storm
Vader
RoadRunner