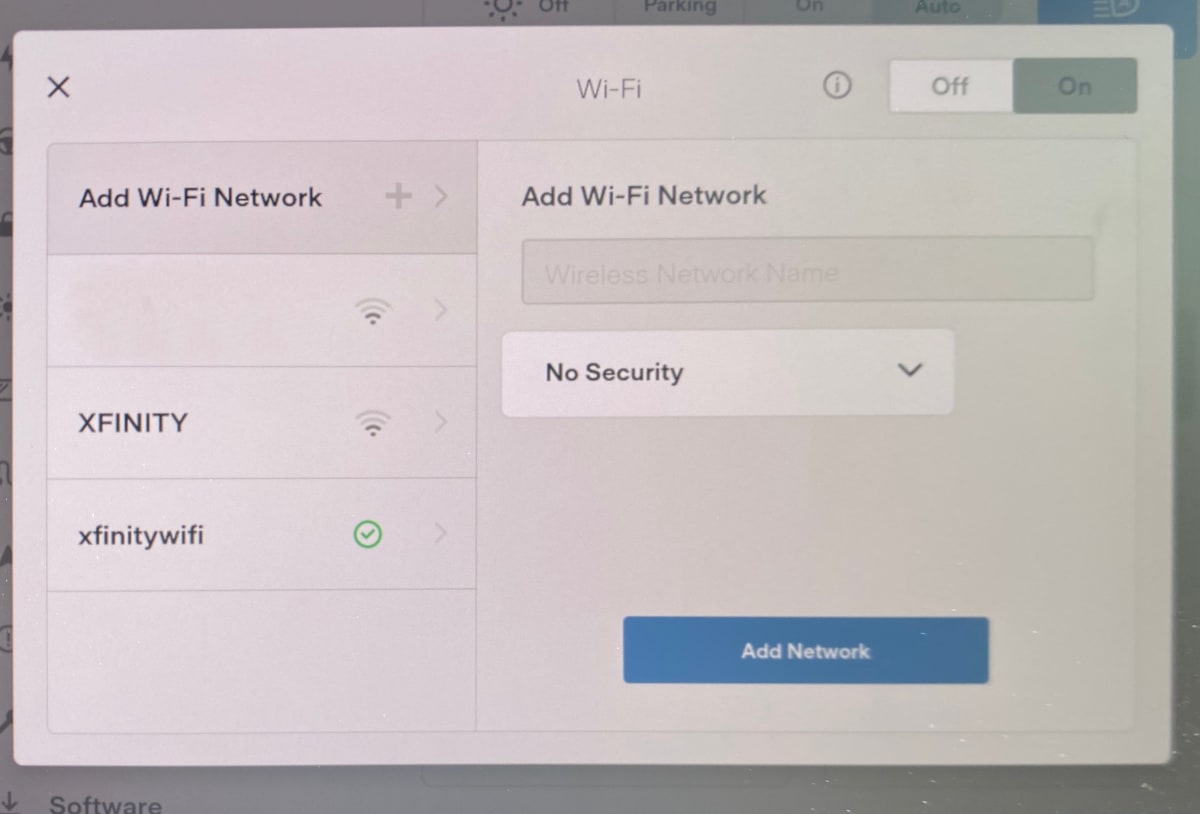 Tesla has reportedly started testing a new feature for its fleet: the ability to connect to ISP provided Wi-Fi networks.
Connectivity is an integral part of the Tesla experience, enabling vehicles to receive software and navigation updates periodically, access entertainment options, as well as allowing the company to receive valuable data collection from the fleet, used to improve features such as Autopilot.
Although Tesla initially provided a free internet connection, as the fleet developed, the company began to require a new paid Premium Connectivity package for a monthly subscription in order to access some of the most data-intensive services, such as streaming music and video. Tesla owners have had to pick whether they want to pay $10 per month for premium connectivity since then.
Regardless of whether you pay for Premium Connectivity, almost all features are available for free on Wi-Fi.
The automaker has also continued to look for alternative solutions for their customers, including a recent software update that allows owners to use their phones' as hotspots while driving as a substitute to the connectivity package.
Now Tesla is reportedly working on a new option that involves utilizing internet providers' Wi-Fi networks. Analytic_ETH, a Twitter user, successfully enabled the new option in their vehicle:
"New Upcoming #Tesla feature: Free access to public hotspots from, AT&T, Comcast, Orange, and more! Since late last year, there have been hints in the firmware that @Tesla was looking to support "Public Hotspots". I've been able to enable this feature, and confirm it works!"
He continued to provide more information regarding the feature in subsequent tweets: "First off - for this to work, Tesla needs to enable the feature on your car. Once enabled, your car generates a TPM-based private key for use on these Wi-Fi networks.
After that, you can just select the relevant network and the car will negotiate a connection! On the backend, the firmware refers to Tesla's Product Partners Issuing CA for authentication purposes, indicating that this feature stems from an upcoming partnership"
According to Analytic, the current list of supported hotspot names includes XFINITY, xfinitywifi, CableWiFi, attwifi, att-wifi, AT&T Passpoint, ChinaUnicom, CMCC, ChinaNet, KPN, KPN Fon, Ziggo, Telekom, Telekom_FON, UPC Wi-Free, Upc, UPC WifiSpots, Orange, Orange_FunSpot, SFR, SFR WiFi, SFR WiFi FON, SFR WiFi Mobile and Telia wifi1x - all several popular providers in North America, Europe, and Asia.
Although these networks are often open to the public, connecting to them usually requires the customer to be a subscribe to the particular ISP.
Tesla is partnering with the internet providers directly giving you the ability to seamlessly connect to these networks without having to provide credentials.
These networks can sometimes be fickle, but Tesla will have the ability to white-list or black-list individual networks based on the location of your car and whether the vehicle was able to sucessfully connect.
For owners without Premium Connectivity, this will them more locations to stream music and video while potentially waiting, while charging or waiting for someone near shopping areas.
Even more owners who subscribe to Premium Connectivity, this will give everyone more locations to download software updates, which are usually limited to Wi-Fi.
According to Elon, Superchargers will also receive Wi-Fi connectivity in the future, giving owners even more access.
The ability to connect to ISP provided Wi-Fi access points will be a very well received addition to the Tesla vehicles, as they receive even more internet-based entertainment features.