Version 11 of Tesla's software was one of the most anticipated releases over the past year.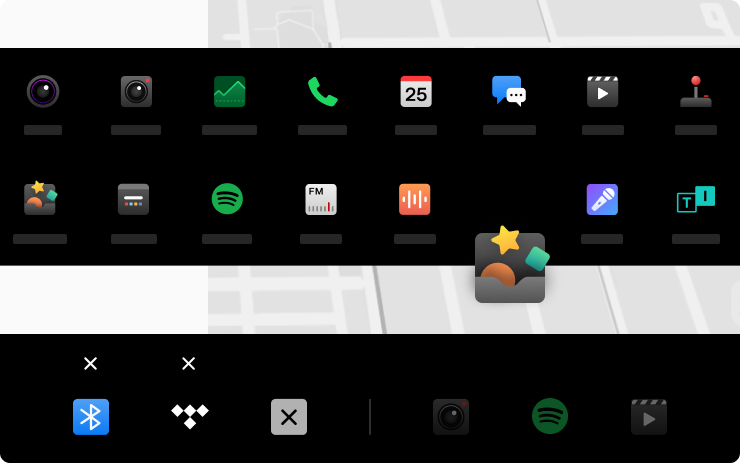 When it finally arrived last week in the holiday update, it offered a clean interface with customizable buttons and a bunch of new features.
However, when decluttering the UI, Tesla put many options that were accessible with a single tap behind menus, causing some core features to take two or more taps.
This makes some features less obvious and takes the driver's eyes off the road for a longer period. For core car functions that you may use while driving, requiring two taps to turn a feature on isn't ideal.
Overall, v11 provided a cleaner, more modern interface that was mostly well-received, but it had its fair share of criticism.
The majority of the criticism involved two areas, removal of features from the top status bar such as the Driver's Profile button, and removal of features from the launcher bar, like seat heaters and window defrost.
These features are still available, but now require multiple taps to check their status or turn on, as opposed to just glancing at the screen or tapping a button.
All UI changes take some time to get used to them. Over the years we've built muscle memory on how to turn on and off various car features, and we almost instinctively knew where to tap with just a glance.
If we're driving and a button isn't where we expect it to be, there could be some annoyance or frustration.
Tesla has developed and added many features over the past year. It felt like it was time for the UI and menus to be reconsolidated.
I understand that not everyone needs seat heaters where they live, and maybe they don't need access to driver profiles if they're the only driver of the vehicle, but others may need quick access to these functions.
I think if you go into the situation understanding that some vehicles are driven by multiple members of the same family and that the car doesn't always select the correct profile, then it's easy to understand that hiding the active driver profile behind the Controls menu isn't intuitive.
V11 Improvements Coming
Tesla has heard everyone loud and clear. We now have multiple reports that improvements are coming.
The improvements will focus on the top status bar and the bottom launcher.
Many items were removed from the status bar, such as WiFi/cellular connection, driver profiles, Sentry Mode, Dashcam, HomeLink, and Bluetooth.
Some of these can be considered settings, such as Bluetooth and they're likely to remain in the Controls menu.
HomeLink, in my opinion has found a better spot on the bottom left of the screen in the Model 3/Y and will only show up when you're close to home.
This prevents the HomeLink menu from appearing on top of the reverse camera image when backing out of a garage, which is a nice improvement.
However, I would expect other settings to return to the status bar, with the biggest offender being Driver Profiles.
Tesla may also add back connection information, Sentry Mode, and Dashcam.
Tesla may even let you personalize the top status bar and pick exactly which options you'd like to appear, with most of them being hidden by default.
App Launcher
One of the biggest changes in v11 was the app launcher. With it came a great new feature; the ability to customize which apps appear in the launcher. Again, not everyone needs heated seats, or window defrost so this was a welcome feature for many.
However, to make room for customizable icons and provide more direct access to your preferred music choices, some functions were removed. The problem is that there is no way to add back the functions that were removed.
So although we're now able to customize the launcher, owners are not able to add back some of the features that were previously available.
Seat heaters are now two taps away, instead of one. And data that was once glanceable, such as whether the window defroster is on, now requires the driver to go into a menu.
The good news is that Tesla is listening and that changes are coming to the launcher.
In fact, because of the v11 shortcomings, we may end up with a much better product than was initially planned.
Will Fealey, the president of a Tesla Facebook group compiled a list of owner criticisms. After sending them to a couple of his contacts at Tesla, he heard back from Tesla saying that Tesla is not only listening, but the team is already working on concepts on how to improve the launcher.
According to Will, the concept will let you add new controls to the app launcher, such as seat heaters, dashcam, windshield wipers, and more.
Tesla has taken all the feedback that I gave them yesterday regarding V11 and they've sat down with the relevant teams (presumably in the US) and I'm pleased to feedback the following to you all:
Points 1-3: The team do understand that many users want to be able to adjust [demister, heated seats, profile, dash camera etc] manually, so the team are working on a concept that allows you to customise the bottom bar further with actions like this. This is getting worked on.
Point 4: The team acknowledge we definitely still need to improve British voice recognition. The team will circle back around on this topic.
Points 5-6 [MCU1 / MCU2 differences with V11]: There are nuances to different hardware variants which do impact the release of particular features. This means there will always differences on the features available based on the age/hardware of the vehicle. Tesla thanked us all for the continued feedback and they will share further details when they can.
Thank you Tesla for listening to your owners Regards,
Will Fealey
Tesla Owners UK Club President
Since Tesla is looking at the concept of adding controls to the app launcher, we may gain the ability to add numerous new control options that could be pinned to the launcher.
These new buttons in the launcher can give you direct access to certain menus like Charging or Trips or let you add a voice commands button for passenger use.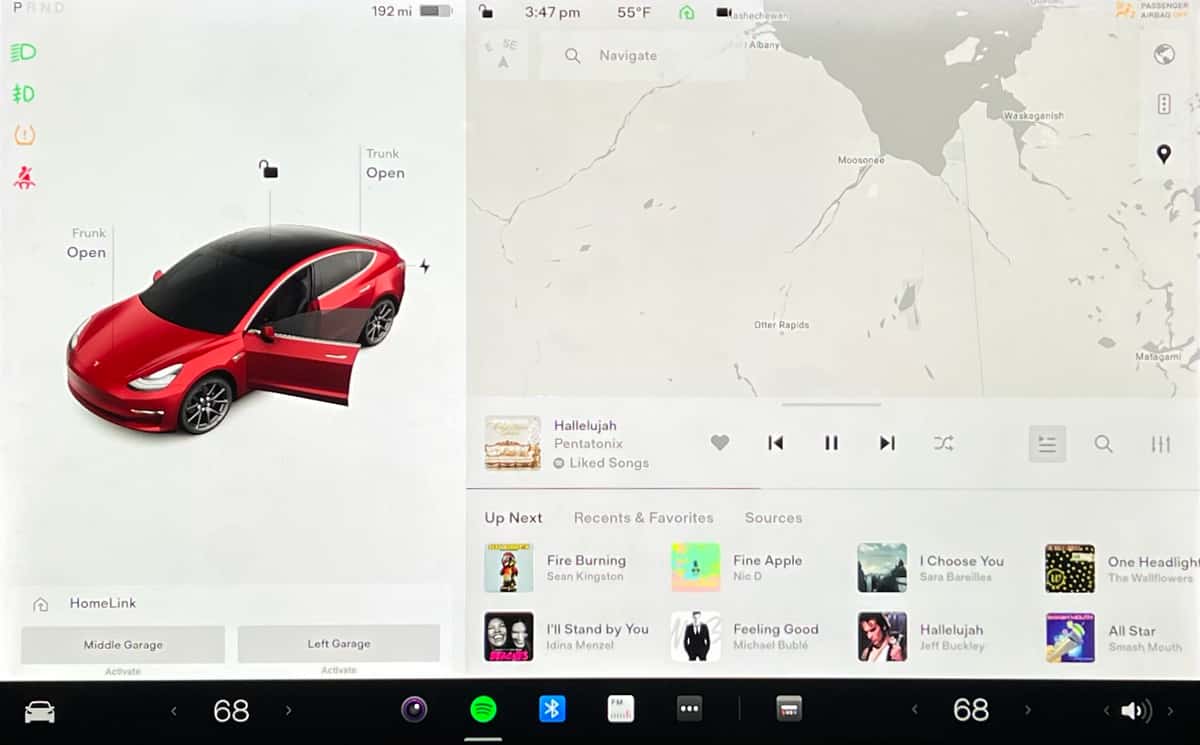 It could even give you direct access to options like the parking brake, HomeLink buttons, the ability to open the glovebox with one tap, and more.
Elon Confirms Changes Coming
Elon has also confirmed that changes to the v11 update are coming. On Twitter he has said that UI improvements are coming.
Many UI improvements coming

— Elon Musk (@elonmusk) December 30, 2021
Understandably, Tesla owners would like certain features they had quick access to back as soon as possible. However, developing a proper solution that offers even greater flexibility than before will take some time.
I wouldn't expect any changes in a point release of 2021.44, but we may start to see some changes in the first major release of 2022.