The Model X's Trans-Siberian Orchestra light show easter egg is arguably one of the best easter eggs in Teslas.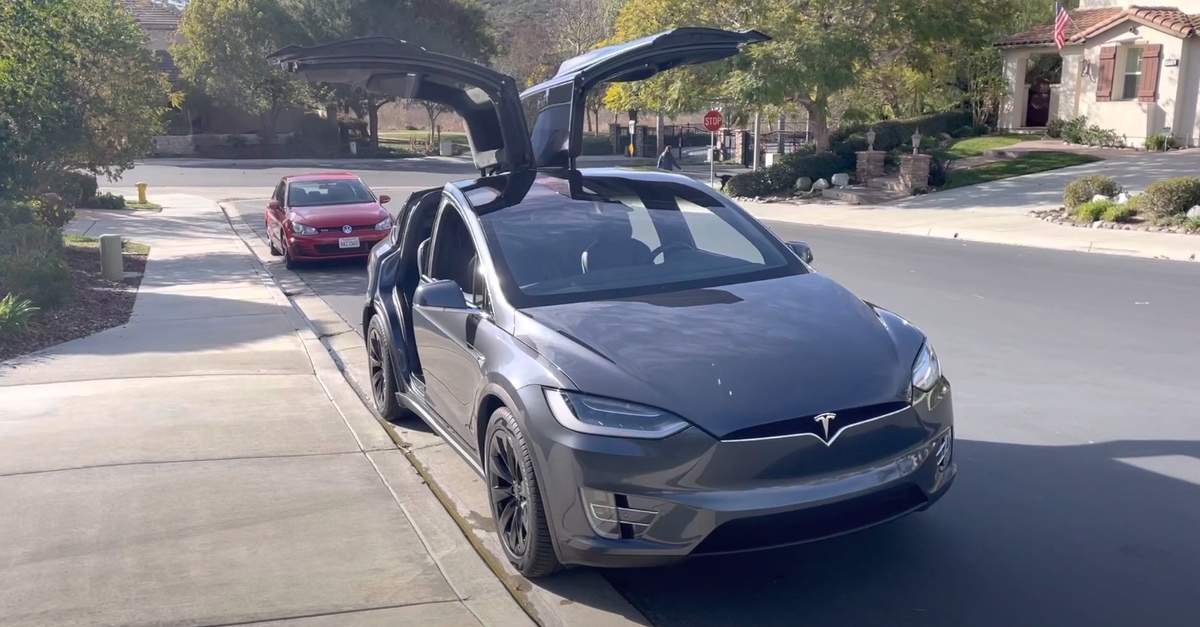 If you haven't seen the easter egg on the Model X, it's quite impressive (video down below). During the light show, the Model X will flash its headlights, fog lights, and turn signals, while also opening and closing its doors and mirrors, all in tune with the Trans-Siberian Orchestra.
According to Sawyer Merritt, we may now see a similar light and sound show easter egg released for the Model 3 and Model Y in this year's holiday update.
We will find out soon as the holiday update and FSD Beta 10.8 may start going out as soon as tomorrow, according to Elon Musk.
The Model 3 and Model Y don't feature powered doors like the Model X, but they do have a powered trunk/hatch in newer models that could be used.
Tesla would likely also take advantage of models that are equipped with an external speaker and use that as part of the easter egg as well.
Last year a Model 3 owner manually recreated the Model X's light show on their Model 3 to see how well it came out. It's not as impressive as the X's, but it's still enjoyable.
Tesla may even do something completely different that works better with the Model 3 and Model Y and take advantage of other components they can control such as the screen, dom lights, windows, etc.
If Tesla releases this easter egg for the Model 3 and Model Y, I would also expect Tesla to release it for the Model S since it has a similar feature set.
This will be an exciting week. We should know more soon.
Update: It's confirmed that a Light Show feature is coming to not only the Model 3 and Model Y, but also the Model S. You can view all the known Holiday Update features here.
Update 2: Tesla released the Light Show easter egg for all Teslas and many other new features in the 2021 Holiday Update. The holiday update was released with version 2021.44.25.