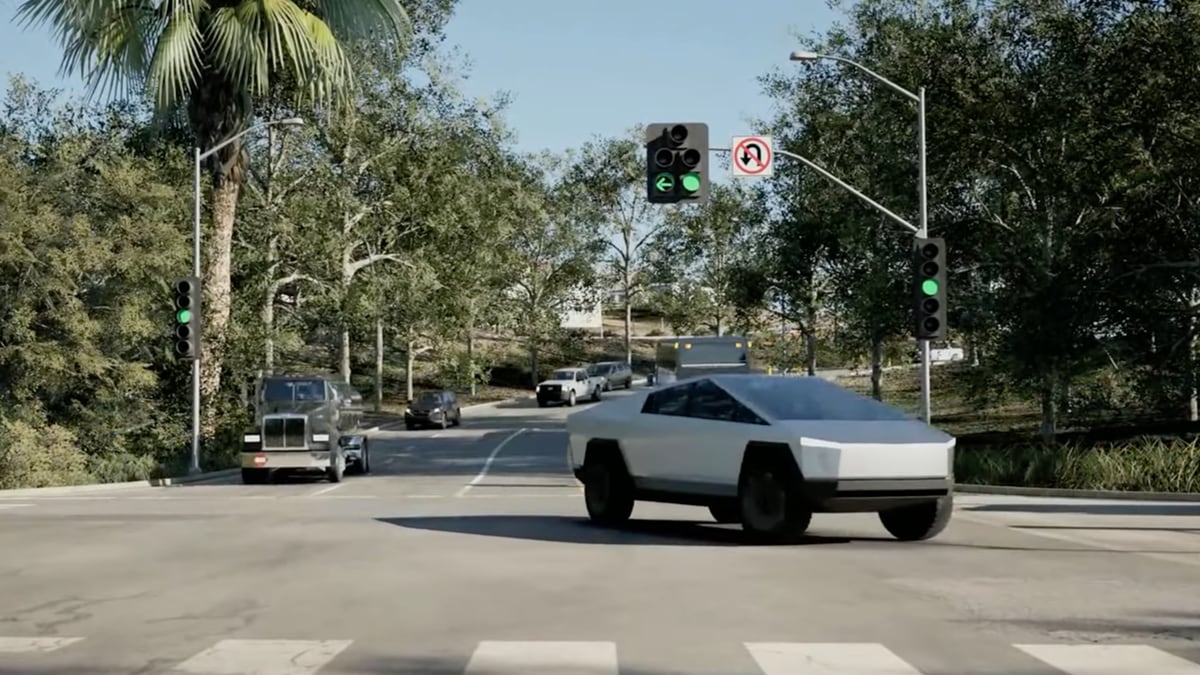 Tesla may be ramping up how it uses simulation to train its Autopilot system. A report by Electrek asserts that it has sources claiming that the company is concentrating on a reproduction of San Francisco. The article includes an image of the recreation and states that Tesla is working with Real Engine on its simulation.
According to Electrek, the image below is part of Tesla's simulation of San Francisco.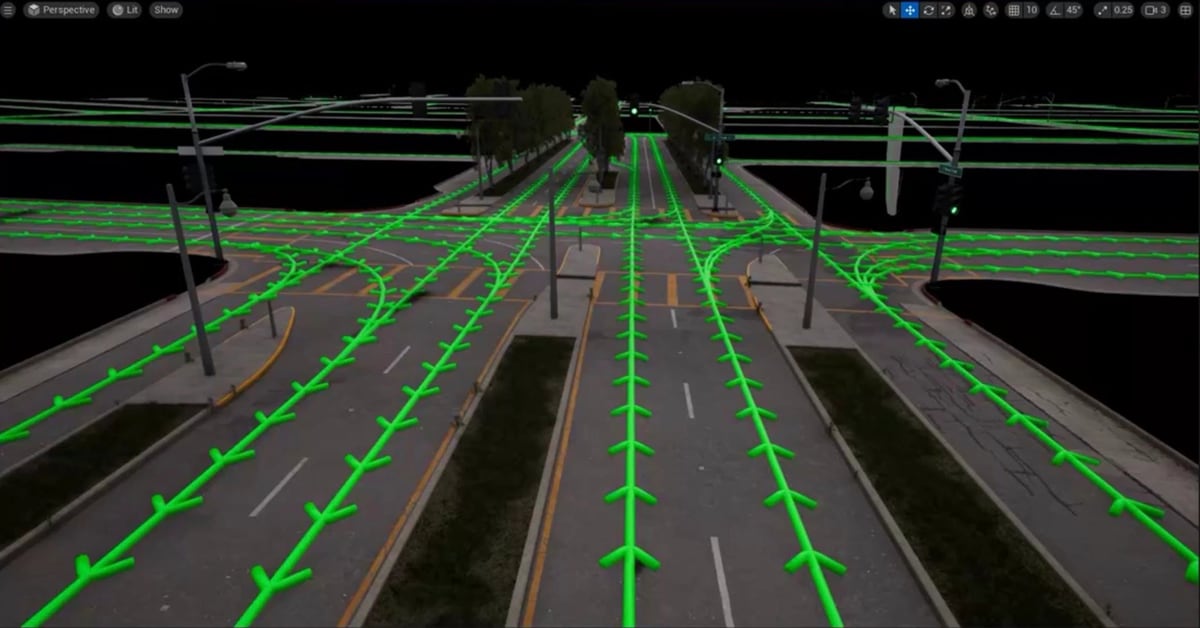 Tesla gave the world a look at how it uses simulation to advance the Autopilot program during the first AI Day in August of 2021 (recap).
AI Day
At the first AI Day Tesla talked about the use of using simulations to help train Autopilot. The video below is cued up to where they discuss a simulation.
Ashok Elluswamy, the Director of the Autopilot Program, showed a video that, at first glance, looked real other than an appearance by a Cybertruck. "I may say so myself. It looks very pretty," said Elluswamy. He explained that the company is investing heavily in using simulation. "It helps when data is difficult to source. As large as our fleet is (FSD Beta users), it can still be hard to get some crazy scenes," the director explained while showing a rendering of two people and a dog running in the middle of a busy highway. "This is a rare scene, but it can happen, and Autopilot still needs to handle it when it happens," said Elluswamy.
It appears that Tesla has jumped on Fortnite's Battle Bus by teaming up with Epic Games and its development platform — Unreal Engine. Fortnite is one of the most popular games of all time, with 80 million subscribers and 4 million daily users, and it was created with Unreal Engine. Epic flexed its creative muscles when it gathered experts to create The Matrix Awakens: An Unreal Engine 5 Experience. The goal was to "blur the boundaries between cinematic and game, inviting us to ask — what is real?" The project spotlight on Unreal Engine shows just how incredibly realistic a simulation can be.
After Elluswamy explained that the company is investing in simulation, it makes sense that Tesla would be hiring several positions with simulation in the job description. Electrek pointed out one posting for Autopilot Rendering Engineer. The posting states the successful candidate "will contribute to the development of Autopilot simulation by enabling and supporting the creation of photo-realistic 3D scenes that can accurately model the driving experience in a wide range of locales and conditions." Tesla prefers the candidates have experience working with Unreal Engine.
While not new, this does show that Tesla is doubling down on efforts to improve Autopilot. It has recently rolled out Full Self Driving to 60,000 more users, bringing the FSD Beta program to 160,000 in North America.
We can only guess how many thousands of simulations the Autopilot team is conducting to add to the data the Beta testers are collecting. It seems unlikely that Tesla has only created the City by the Bay in its simulations. Perhaps Elluswamy will show more renderings at the second AI Day on September 30th.