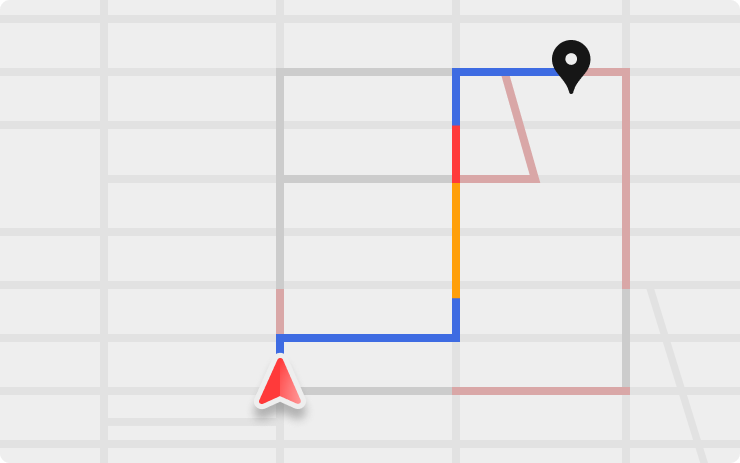 Tesla has released their latest monthly update, version 2022.24.
As usual, these updates are packed (usually) with improvements and new features.
This update is no different.
Tesla Profiles
The first major feature of 2022.24 is the release of cloud profiles, known officially as Tesla Profiles.
Tesla Profiles will give you the ability to tie your vehicle profile to your Tesla account. Your supported profile settings will then be saved to the cloud, allowing you to sync driver profiles across multiple vehicles.
More information on Tesla's new cloud profiles, check out our Tesla Profiles article .
Blind Spot Camera Improvements
Tesla introduced the Blind Spot Camera about seven months ago with Tesla's 2021 holiday update .
The feature lets you display the vehicle's corresponding fender camera on-screen when you activate the turn signal.
Unfortunately, there were no choices in terms of where the camera feed appeared on the screen, and it was permanently fixed to the bottom of the screen.
With 2022.24 Tesla is fixing that. You'll be able to drag and drop the camera feed (video) to one of three predefined locations on the screen. They include the bottom corner closest to the driver, the top corner closest to the driver, or the top corner inside of the map area, near the 'Navigate to' button.
Sentry Mode Improvements
Sentry Mode has been a great addition since its introduction. It has already helped catch countless thieves and acts of vandalism.
As Teslas become more popular and the feature becomes well known, it could actually help reduce thefts and crime.
With 2022.24 Tesla is adding a new option to Sentry Mode: the ability to disable sounds.
The ability to use Sentry Mode without having an audible alarm was actually a part of update 2022.20 , but it was only available in Israel, where local laws prevent a vehicle alarm from making an audible noise.
With 2022.24 Tesla is now giving you the ability to use a silent version of Sentry Mode.
Tesla says that all other features of Sentry Mode will continue to function, such as sending app notifications.
Driver Profiles
Over the years Tesla has switched many car preferences from applying to everyone to being driver specific.
With this update Tesla is adding a couple more. Your navigation favorites and recent locations will now be profile specific.
That means that when someone else uses your vehicle, they'll have their own set of recent locations, and your recent locations and other drivers' destinations will no longer be mixed.
Favorites and recent locations will also be enabled in cloud profiles, so when you change vehicles, you'll have access to your same recent and favorite destinations.
Live Traffic Visualization
Live Traffic Visualization, a Premium Connectivity feature that lets you view traffic along your route and surrounding streets.
Tesla is now enhancing the live traffic visualization by making it easier to see traffic on your route.
The traditional blue path that shows up in your navigation will now change color, depending on the amount of traffic for that particular area.
You may see a path that goes from blue to yellow to red, signifying the amount of traffic at each portion of the route, blue meaning no traffic.
Update: Traffic visualizations will still be shown on adjacent roads.
Other Changes
It looks like Tesla has made some other minor changes to the top area of the screen in the Model 3 and Model Y.
In order to make room for the blind spot camera at the top of the screen, Tesla has shifted some items around.
The turn signals have moved up, and they're now above the regeneration/acceleration line and will appear between the gear indicator and battery icon.
When the blind spot camera is active at the top of the screen, certain icons will also shift downward, such as the headlights and HOLD icons.
Update 2022.24 is surely going to be one that lots of owners look forward to receiving. However, keep in mind that Tesla features are often limited to certain regions to support local laws or due to data limitations.
2022.24 may also contain additional features that are not included here, while some features mentioned here may not be available for every model or region.