By Gabe Rodriguez Morrison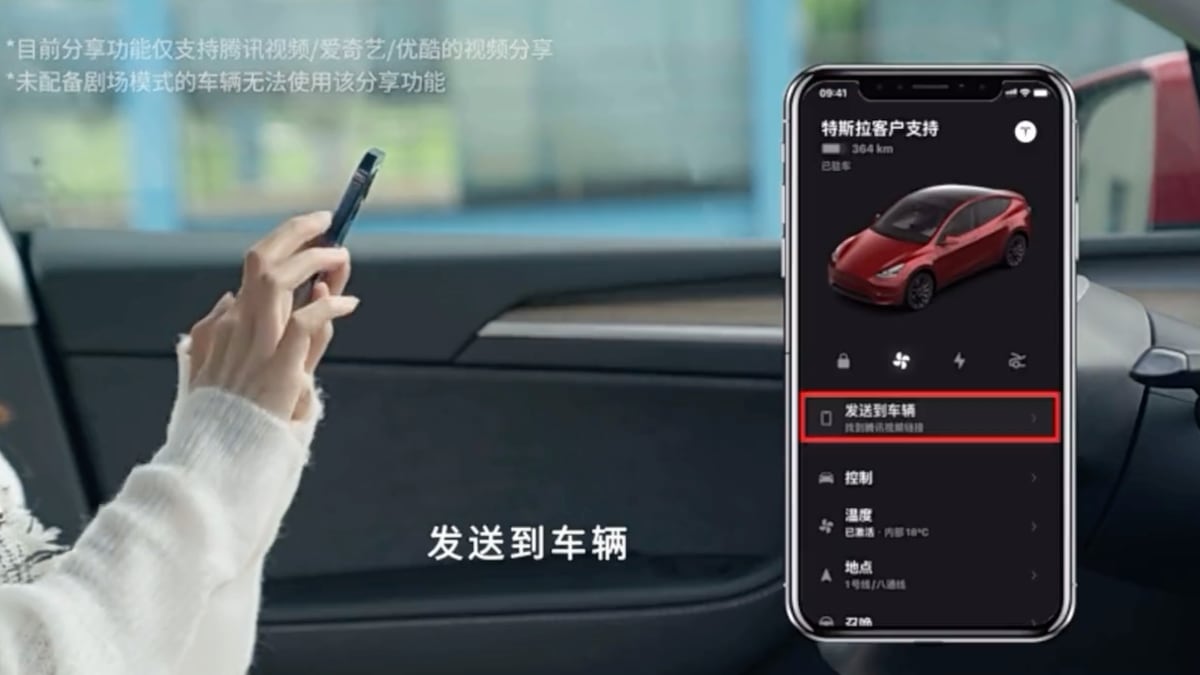 Tesla's latest app update, version 4.11 includes a new feature for sending videos from your phone to your vehicle's infotainment screen for users in China.
Twitter user @42how_ shared details of the feature and how it works:
42HOW, a Chinese Media publisher focused on EVs shared a photo from Tesla with instructions on the new "Send to Vehicle" infotainment feature.
The photo, translated from Chinese, reads, "Simple one-tap screen projection. Chase dramas on the big screen for 'special' fun." The photo continues, "Tesla app refreshed. Update to V4.11.0 to realize the large screen linkage between mobile phone and machine."
The photo also includes details on how to use the feature:
Step 1: Open Tesla App, Settings > turn on "Read Clipboard at launch"
Step 2: Open the mobile Tencent video / Youku / IQIYI > Copy video link
Sort 3: Open Tesla App, click "Send to Vehicle" Watch in your Tesla.
Hopefully, we see this feature expand outside of China soon. A similar 'send to' feature currently exists for YouTube and Google Maps, which allows you to share a location or video directly with the Tesla app, which will then send it to your vehicle.
It looks like this new feature is giving users an alternative method of sharing videos with their vehicles. It could be useful when someone shares a URL with you that you'd like to play in the vehicle instead of having to open the specific app first.
Tesla is also set to integrate Steam on its infotainment system with a demo coming in August, according to CEO Elon Musk.