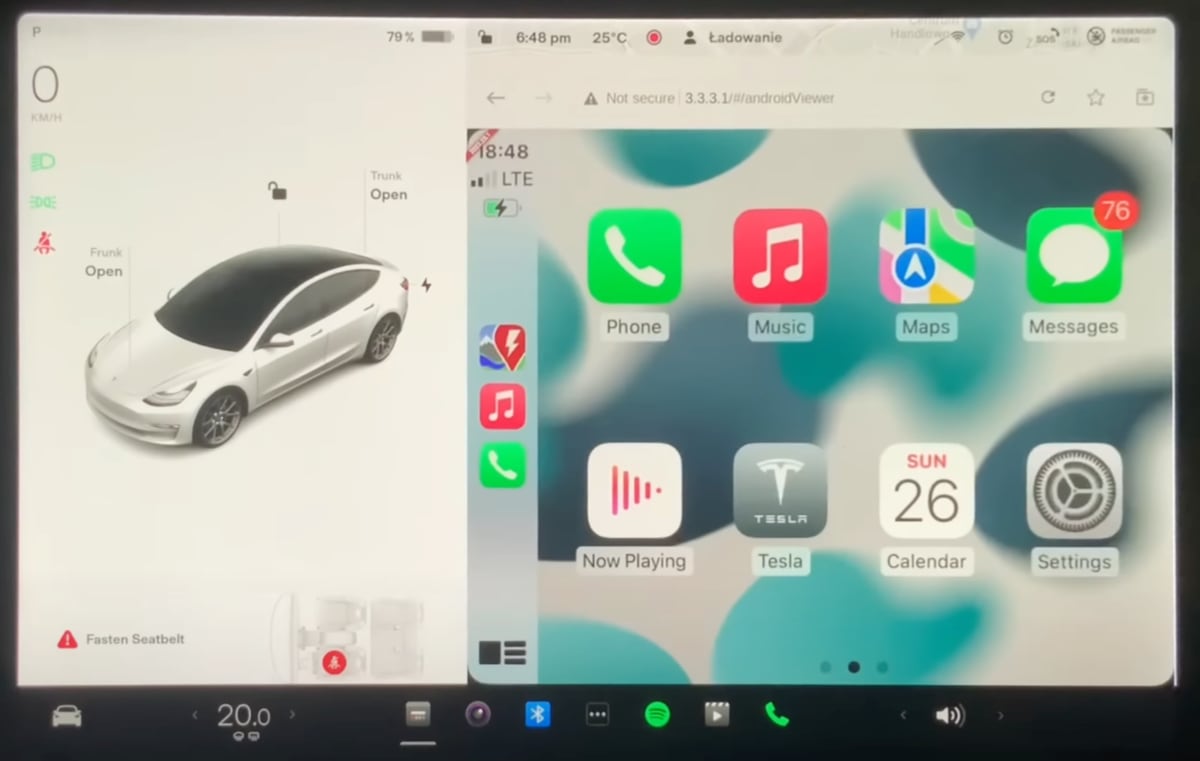 Tesla don't include Apple CarPlay integration for a variety of reasons, but you can now add CarPlay and Android Auto to any Tesla through a homemade solution. Michał Gapiński released the second version of his workaround, the Tesla Android Project.
In February, the Polish developer first demonstrated a hack allowing CarPlay and Android Auto in Teslas. It was difficult to tell exactly how he did it, but now he has created a new video showing off his latest version, complete with a website listing what is needed and how to do it.
However, if your tech-savvy ends at downloading apps or wiggling the cables, this is not for you. Gapiński included a shopping list of items required, including a Raspberry Pi, a series of small single-board computers, an LTE modem, a mini fan, something called a Geekworm TC358743XBG HDMI-CSI-2 for video, and the list goes on. Then you get into the 15-step process to make this work.
According to its creator, this method is a simplified way to encourage more people to use the workaround. The website states, "The main objective for this release has been simple: usability. For the project to scale and become popular in the Tesla community, it needs to provide a responsive Android experience. Otherwise, people won't use it."
The pay-off appears to be worth becoming tech savvy. Gapiński uploaded a 6-minute video (below) demonstrating the newest version of his work.
He says he has reduced some of the components, and the installation guide should allow users to be up and running "in a matter of minutes." The video shows Apple Music playing, maps routing to destinations and YouTube playing - even when the Model 3 is not in park.
This latest version comes just days after Elon Musk made several critical assessments of the current Tesla software, calling the browser trash and saying that Tesla can do better with the user interface.
It also comes just weeks after Apple revealed a significantly improved CarPlay at the 2022 Worldwide Developers Conference. The redesigned CarPlay appears much more customizable, and it's said to seamlessly integrate into vehicles instead of having a CarPlay window take over the screen.

During Apple's WWDC, the company stated that CarPlay is a must-have feature for people who are car shopping. According to Apple, 79 percent of buyers in the United States would only consider a vehicle that is CarPlay-capable. Well, good news for those shoppers, it appears Gapiński has just made Teslas CarPlay-capable.