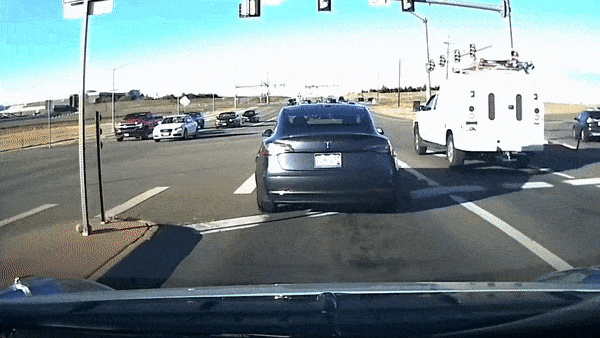 You may see headlines state that Teslas were involved in nearly 70 percent of advanced vehicle technology crashes, however this statistic doesn't paint an accurate picture.
The U.S. Department of Transportation released the initial data it has collected since the agency advised more than 100 automakers to report collisions related to automated driver-assist systems.
Of the 392 crashes submitted to the NHTSA, Tesla had the largest amount of incidents, with Honda coming in second.
Tesla: 273
Honda: 90
Subaru: 10
Other: 19
The other 19 incidents are divided between nine manufacturers.
NHTSA is saying that this data shouldn't be used to make any conclusions on the safety of these systems.
The data provided by NHTSA lacks context, such as the number of vehicles equipped with the system, the number of miles driven, or how individuals are using the system.
While Tesla has the most incidents, Tesla's Autopilot is very actively used. Autopilot is likely used more than 3x than Honda's system, which would instantly change the takeaway people are getting out of this report.
This data also doesn't show how these systems are preventing accidents. Autopilot is a much more advanced system than those available on other vehicles, so while it was involved in more accidents, it also prevented additional accidents.
Tesla runs Autopilot safety systems passively in the background. It's ready to hit the brakes or even move out of the way of a vehicle to help avoid an accident.
I'd encourage Tesla to follow up on NHTSA's report with exact figures of how many vehicles have Autopilot, how many miles have been traveled, and how many times Autopilot has moved within its lane to avoid potential accidents.
The video below shows many of these situations where Autopilot has prevented collisions.
What NHTSA is trying to find out is whether these systems are safe. However, without proper context and additional information, NHTSA is adding confusion about the capabilities of Autopilot.
In a day and age where consumers read headlines and not articles, this report is causing more harm than good.
Due to this report, two senators are now calling on NHTSA to take further action. Senator Ed Markey said, "we are seeing a never-ending parade of reports about Autopilot operating in ways that skirt our safety laws and endanger the public, from rolling through stop signs and phantom breaking. Tesla has argued Autopilot makes us safer, but this report provides further evidence slamming the breaks on those claims."
This report comes just one week after NHTSA upgraded its probe into Tesla's Autopilot. The initial investigation started after a dozen crashes involving Teslas and parked emergency vehicles.
In fact, the agency has 35 active crash investigations where Autopilot is believed to have been used. Several news agencies reported they reached out to Tesla but did not receive a comment on the report.
I was lane changing while a motorcyclist very aggressively lane changed and accelerated from behind the car behind me. Autopilot aborted the lane change and was right.

— Andrej Karpathy (@karpathy) May 23, 2022
It's likely the company predicted it would have higher numbers, due to the large number of miles driven with Autopilot.
ADAS, which stands for advanced driver assistance systems, includes driver assistant systems for steering and speed and provides traffic-aware cruise control. Tesla is a frontrunner in this technology and has 830,000 of these vehicles on the road in the U.S. Tesla also has far more advanced crash reports, which is lacking in other automakers.
NHTSA calls this report a first of its kind and plans to release the data monthly. Dr. Steven Cliff, NHTSA's Administrator, said, "new vehicle technologies have the potential to help prevent crashes, reduce crash severity, and save lives, and the Department is interested in fostering technologies that are proven to do so; collecting this data is an important step in that effort. As we gather more data, NHTSA will be able to better identify any emerging risks or trends and learn more about how these technologies are performing in the real world."
The report is admittedly not comprehensive. The NHTSA admits it lacked data to provide immediate information from all automakers. It also stated that some companies were more "robust" with data because their vehicles are equipped with telematics (Tesla). In contrast, several other manufacturers do not have telematics capabilities.
Ordering a New Tesla?
Consider using our referral code (nuno84363) to help support our site. Model 3 and Y buyers will receive credits toward Tesla Merch, while Model S and X buyers will receive $1,000 off and 3 months of FSD for free.