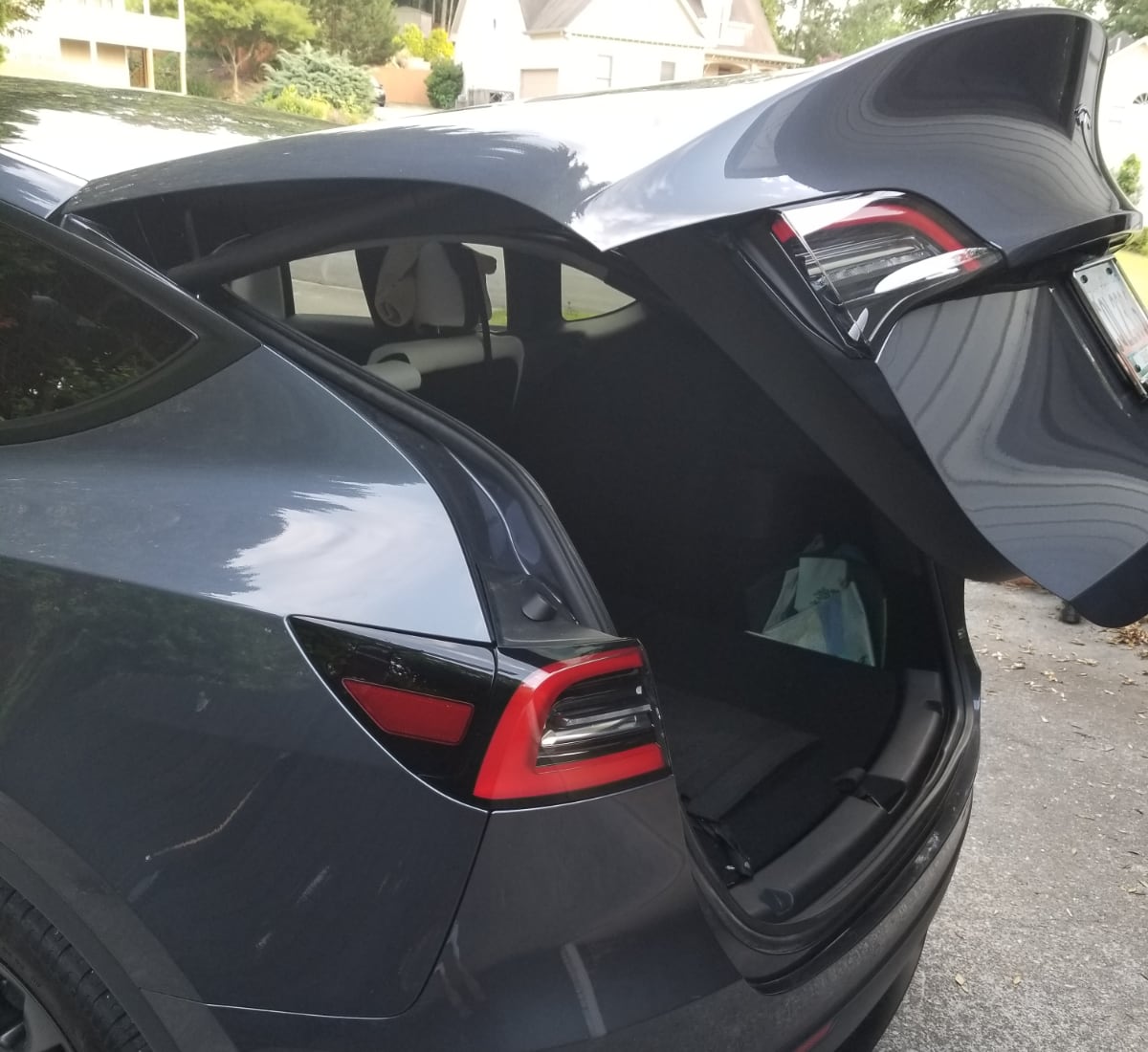 Some Tesla owners have recently experienced an issue with their powered trunk.
In some cases, owners have reported that their powered trunk stops before closing all the way.
Similar to the pinch feature in power windows, the trunk issue appears to be related to the trunk detecting an object in its path and stops closing prematurely.
As reported by user Kenners in the Tesla Motor Club forum, according to Tesla service the trunk issue is due to a software issue and a fix is included in the 2022.16 update.
"The correct diagnosis into the concern you have with your trunk and can confirm this is a firmware issue. The powered trunk has been programmed to measure electrical current/resistance to determine if it is making contact with an obstacle, the programming has been found to be too sensitive and therefore movement stop unexpectedly as it suspects it has contacted an object. Our engineers are working on a resolution and have reported improvements have been made in firmware level 2022.16, which will roll out to your vehicle in due course. We apologise for any inconveniences caused by this issue, please let us know if you are happy to close down the booking."
Tip: For owners with a powered trunk, you can adjust the maximum height the trunk opens. This could be useful to prevent the trunk from hitting the top of a garage, or making it easier to reach when closing.
The first signs of 2022.16 were seen about a week ago, but 2022.16.0.2 has now started rolling out more broadly. Like other updates, it may be several weeks before everyone receives 2022.16.
Update 2022.16 also includes other features such as saving music service credentials to your Driver Profile, and improvements to how your vehicle calculates the amount of charge left upon arrival at your destination.
To view the complete release notes for update 2022.16.0.2, check out our software updates page.