Almost everything in a Tesla is controlled through the car's central display. Given that so much relies on that display, the processor that powers it becomes important.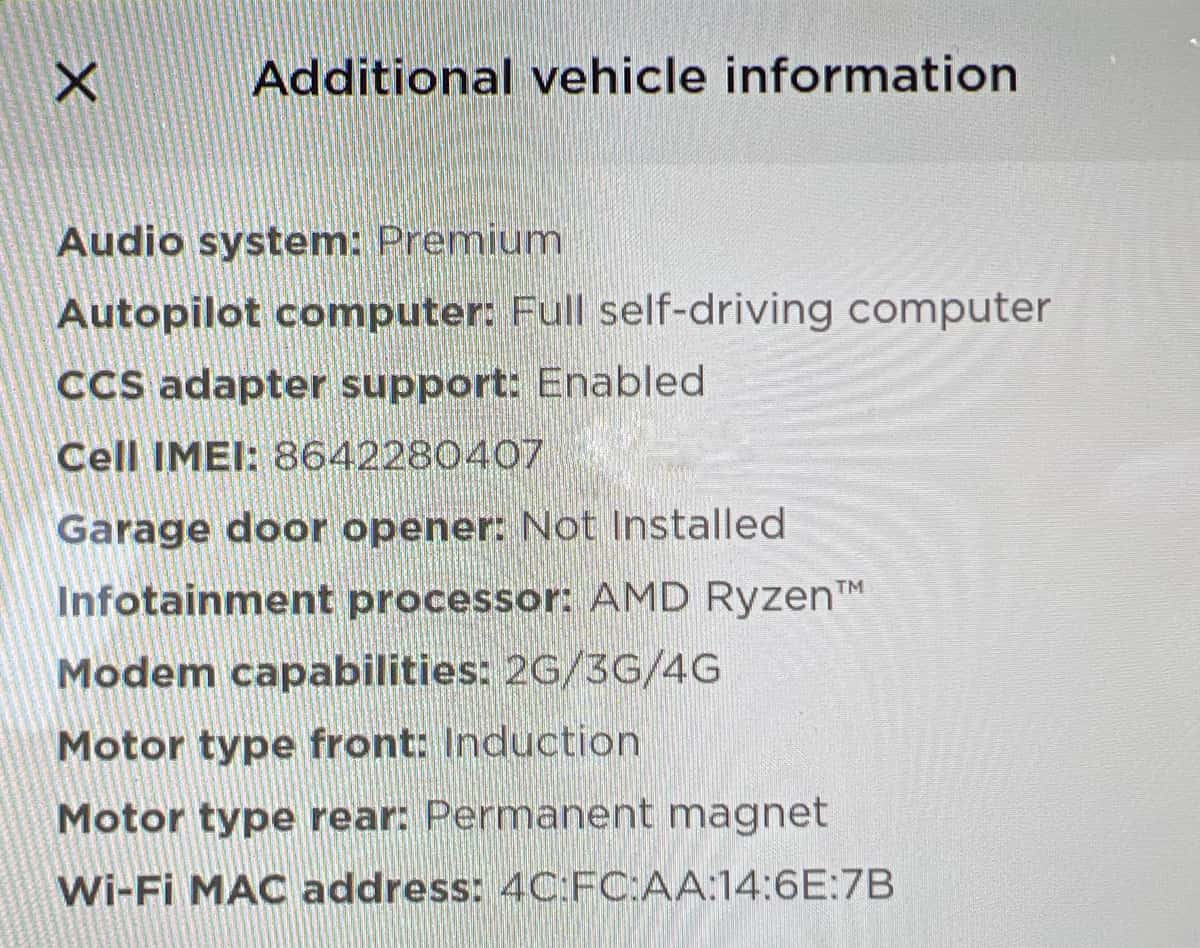 All Model 3s and Model Ys have featured Tesla's MCU 2 infotainment hardware since first being released. Tesla later switched the Model S and Model X to MCU 2 in April of 2018.
We then saw Tesla release MCU 3 this summer on the redesigned Model S.
No one was sure whether the Model 3 and Model Y would eventually adopt the hardware that was used in the Model S.
However, we recently saw some vehicles coming out of Shanghai with Tesla's MCU 3 and other changes. Last month we also posted a video that compared the speed of MCU 2 to MCU 3.
And now according to Discord user ninerbynature, Tesla is now delivering some Model 3s from Fremont with MCU 3 as well.
This is the first known Model 3 to have MCU 3 in North America.
Furthermore, according to Tesla hacker GreenTheOnly, the MCU 3 in the Model 3/Y not only contains the same Accelerated Processing Unit (Combined CPU/GPU) as the Model S, but also the same dedicated GPU.
The Model S GPU is extremely powerful and rivals the PS5 in terms of visual capabilities.
Tesla does not build cars sequentially by VIN. Right now it looks like there may be a mix of MCU 2 and MCU 3 Model 3 and Model Ys.
We expect Tesla to use any remaining MCU 2 units they have on hand, and transition completely to MCU 3 for all their vehicles.