New Tesla Model Y Performance models coming out of China this month have the biggest changes we've seen to the car so far. The cars have several major hardware changes that improve the infotainment system, noise isolated and more.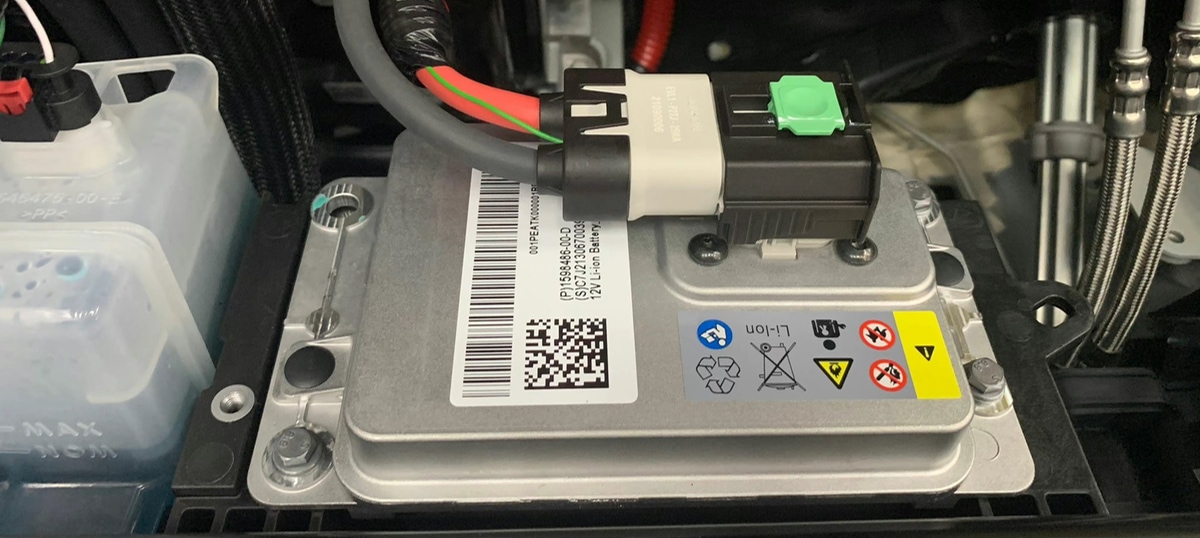 Infotainment Processor
The first major upgrade is the processor that powers the car's infotainment display. It has been upgraded from the Intel Atom processor to a much faster AMD Ryzen chip. It's the same chip that's used in the redesigned Model S and X, although the Model S and X feature 16GB of ram while these new Model Ys appear to have only 8GB.
This processor is much faster than the Atom processors that are currently in Model 3s and Model Ys.
Graphics Processor
The new Model S and X feature a dedicated GPU that is capable of PS5-like graphics. The system is able to play one of the most intensive video games, Cyberpunk 2077.
We thought that this chip would be exclusive to Tesla's higher-priced vehicles, but surprisingly, the new Model Ys feature the same graphics processor in the new Model S and X.
.@xiaoteshushu GigaWorkshop Tear-down of Tesla MIC Model Y Performance.

First look inside the new MCU component, GPU (AMD Ryzen) is the same as Model S Plaid.#Tesla #TeslaChina #ModelYPerformance $TSLA @teslacn @elonmusk @AMDRyzen pic.twitter.com/boiDbIiuw0

— Jay in Shanghai ?? (@JayinShanghai) November 28, 2021
It appears that Tesla plans to keep the infotainment and graphic processors the same across their entire lineup of cars. Having such an advanced processor will surely open up the possibilities to new games and enhanced capabilities in the car.
MCU 3
When the Model S was unveiled, it contained this new processor and high-end gaming capabilities. At the time, no one was sure whether this hardware would be exclusive to the Model S or whether it would trickle down to other vehicles.
Tesla MIC Model Y Performance First Look!

Does AMD Ryzen seem to make the new MIC Model Y Performance look smoother than ever?

What do you think?

AMD YES?

(Video shared by users in our community group) $TSLA @elonmusk pic.twitter.com/0kfLm2G6vo

— 42HOW (@42how_) November 26, 2021
However, at this point it's fairly certain that the AMD Ryzen chip and graphics processor Tesla is using will be a part of Tesla's MCU 3 and will be used across their entire fleet.
Software
Although the new Model Ys coming out of China contain the same CPU and GPU processors as the new Model S, they still feature the same 15" screen as other Model Ys. They also still use the same user-interface as all current Model Ys, although they're certainly capable of running the same Tesla interface in the new Model S.
It's not clear whether the new interface is still being adapted for slightly smaller screens, but we expect that these new Model Ys with MCU 3 will be running the updated Tesla interface in the future.
We don't know if vehicles with MCU 2 will be able to run the updated interface at some point. Tesla employees have previously said off the record that MCU 2 isn't capable of running the new interface found on the new Model S, but it's possible that Tesla figured out a way to run the new interface on MCU 2 vehicles. If the new interface comes to MCU 2 cars, it'll likely need to be adapted to be able to run on slower hardware or limit some of its features, such as dragging and docking windows.
12v Battery
All Teslas up until the release of the redesigned Model S and Model X used 12v lead-acid batteries. This lower voltage battery is used to power door locks, electronics and other smaller items in the car that can't be run off of the high voltage battery.
The 12v lead-acid batteries in Model 3 and Model Ys are the same kind found in just about every other car. The battery is recharged off of the car's main battery. These lead-acid batteries last about four to five years, but we've seen them last only a couple years as well.
With the new Model S, Tesla switched to a lithium-ion based battery that is much lighter and lasts much longer than lead-acid batteries.
These new Model Ys coming out of GIGA Shanghai are coming with the same lithium-ion battery that is found in new Model S and X vehicles.
The battery is estimated to last the life of the vehicle and never needs replacing. This is a nice improvement and it's a great way for Tesla to reduce Tesla service visits.
It also helps increase customer satisfaction and lower the maintenance required for Teslas even further.
Although replacing a lead-acid battery in a vehicle isn't an expensive procedure, having a lithium-ion battery that doesn't need to be replaced is a nice improvement for all future Tesla owners.
It'll be interesting to see whether Tesla will be able to upgrade lead-acid batteries to their lithium-ion models in future service calls for any customers that need one replaced.
Other Changes
Another change that has been noticed in these new models is that the rear passengers windows now have double laminated glass similar to the front windows, to help further isolate road noise.
It's possible that there are other smaller changes in these new models as well, but these have been the major changes observed so far.
These hardware changes are currently exclusive to new Model Y Performance models coming out of China. Tesla slowly makes changes to its lineup throughout the year when possible, but the changes we're seeing here are major improvements to the vehicle.
You can be sure that all Tesla factories will adopt the same hardware changes we're seeing in China across all models in the coming weeks or months.
There has now been a video posted that compares how much faster MCU 3 is compared to MCU 2 when loading various apps.