Tesla has released the long awaited feature, waypoints. Add a Stop, as Tesla is calling the feature, lets you include multiple destinations in your GPS navigation.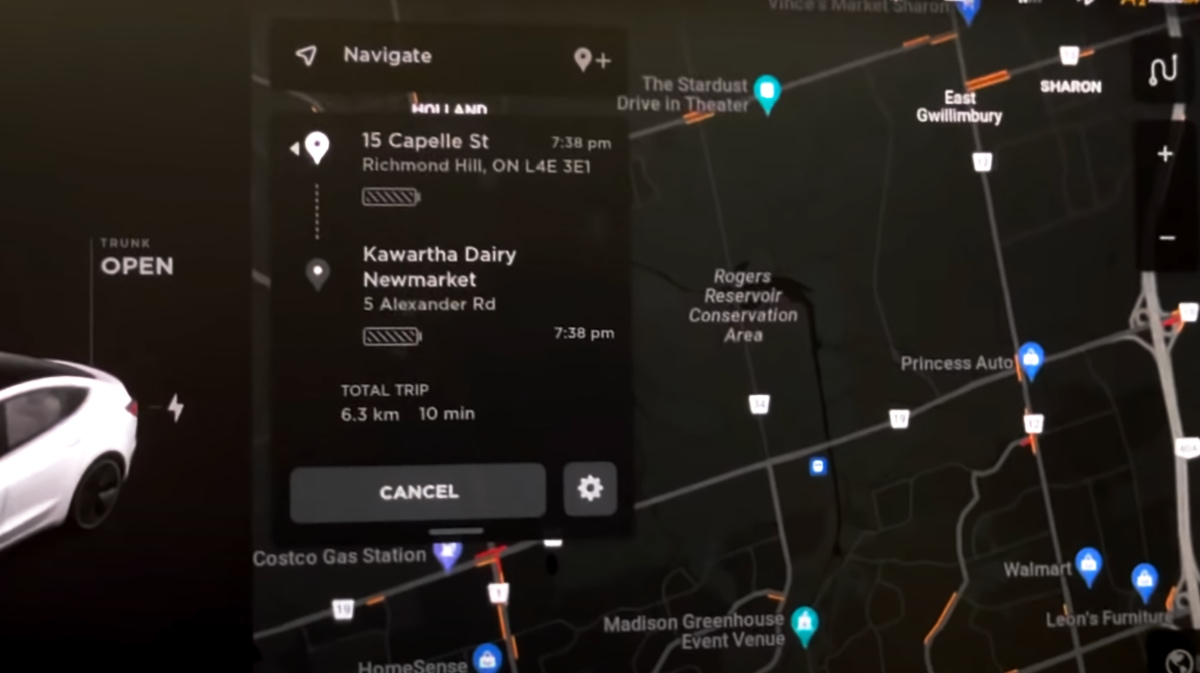 Up until now owners could only enter a single address address into their navigation. If you had multiple stops, you'd need to enter the second address after you arrived at the first.
Having the ability to set multiple destinations is especially useful when setting charging points. It allows you to plan your route and charging stops ahead of time.
It also lets you easily view your final destination's ETA while still on route to one of your previous destinations.
To use waypoints, you add any destination in the same manner as before. However, now you'll notice a new icon to the right of the Navigate box that has a map marker with a plus sign next to it.
Tapping on the icon will bring up the familiar dialog to enter another address, however this destination will now be added as a stop between your current location and your destination.
Your ETA to each destination is shown, letting you know precisely when you'll arrive at each of your scheduled stops.
This feature comes with a couple caveats in its initial implementation. The first is that once you add a stop, you can't remove it without canceling the whole trip and starting over.
Your destinations currently can also not be rearranged, so if you wanted to route to a different stop first or check what would be the optimal route, that also isn't possible just yet.
This is Tesla's first release of waypoints, so expect the feature to be enhanced in future updates as many Tesla features are.
Waypoints are available in Tesla software update 2021.40.6 and will be slowly rolled out to all Tesla models and regions.