All Tesla models in Europe either have a CCS or the older Type 2 charge ports instead of Tesla's proprietary port. This lets Tesla owners charge at a variety of charging locations. It also made it easier for Tesla to open up their Superchargers to other vehicles with the CCS standard without having to make any hardware changes.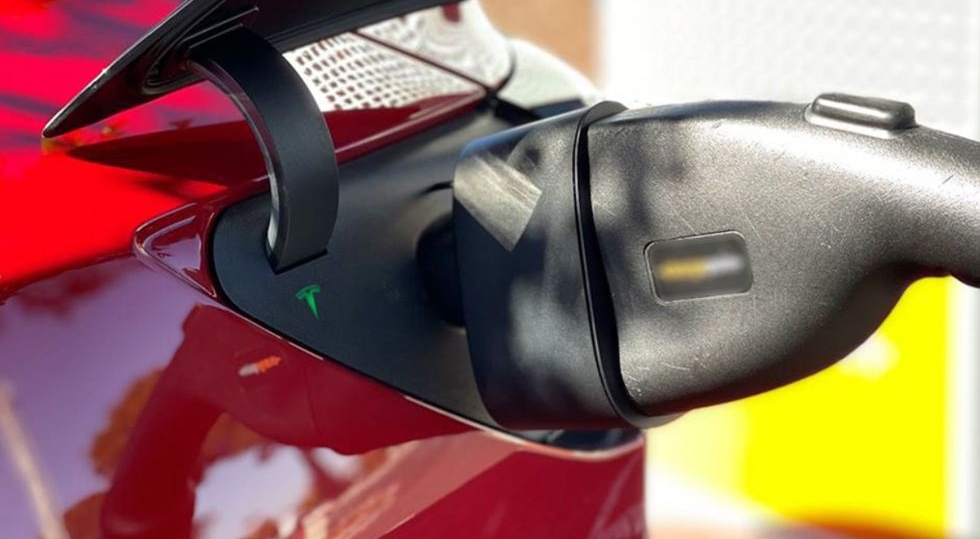 In the US, Tesla still releases cars with their own charge port. This could be a problem in the future as more third-party chargers become available and Tesla owners aren't able to use them.
Tesla recently created and released an adapter that goes from CCS to Tesla's connection, allowing you to use CCS-based chargers. The adapter is available now in South Korea and is said to be launching in North America soon.
Does Your Car Support It?
However, it looks like not all Tesla's will be able to support CCS charging due to hardware requirements.
In software update 2021.40, Tesla now shows additional information about your car. If you go to Controls > Software and tap Additional Vehicle Information, Tesla will now show you two additional details that weren't exposed before.
One is which cellular bands your car is capable of connecting to. Some cars before 2016 can only connect to 2G and 3G networks. With AT&T shutting down their 3G service early next year, these cars will be left without a cellular connection, unless owners opt for an upgrade.
The next new bit of information will show whether your car will support Tesla's CCS adapter. The screen shows 'CCS adapter support' and then shows whether the hardware required for the adapter is installed in your vehicle or not.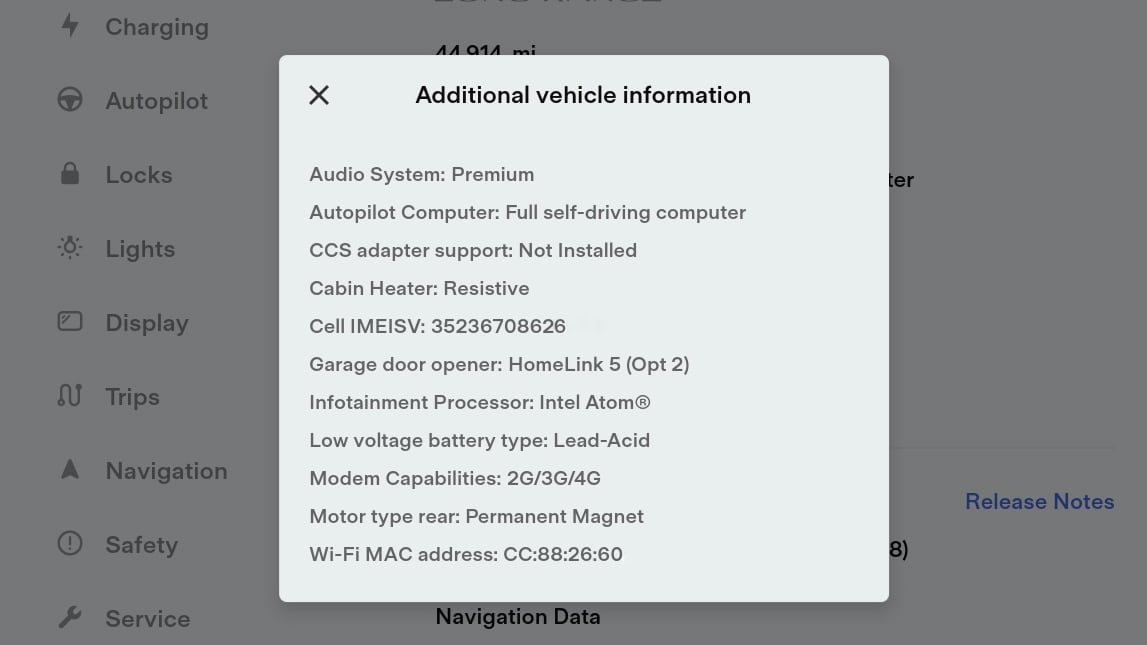 In Europe or Model 3 vehicles already come standard with a CCS charge port so there's no adapter necessary for them. However, for Model S and Model X vehicles, Tesla states that they will support the CCS adapter if they were built after May 1, 2019.
According to Paul Quinnell who received the update and drives a 2018 Model 3 in Canada, his car does not have support for the adapter.
Adapter and Retrofit Costs
If your car isn't support then Tesla can upgrade your car for about $340 USD in Europe. Tesla is expected to offer a similar service in the US. The price includes the CCS adapter itself.
For vehicles that can support the CCS adapter directly, the adapter can be bought directly from Tesla in the future. It currently costs about $250 USD in South Korea and could be slightly cheaper when it's released in the US.
Future of Tesla Charging
It's not clear whether Tesla is planning to switch to an all CCS solution in the future, where future cars will come with CCS ports and Superchargers will have CCS cables, or whether Tesla is simply getting owners ready for non-Tesla charging solutions.
As more electric vehicles are released and become the norm rather than the exception in the future, there will be more charging locations and Tesla simply won't be able to be everywhere. Giving owners the ability to charge at any charging location with the common CCS adapter will make sure that Tesla owners are not at a disadvantage.
Note: Tesla will also be adding WiFi support to Superchargers in the future.