Elon mentioned this summer that Tesla would be opening up their Superchargers to other vehicles. Just a few months later and Tesla has now opened up their first Superchargers to non-Teslas vehicles.
Tesla is starting the program in The Netherlands where Tesla and non-Tesla EVs use the same CCS port. Initially Tesla is making ten Supercharging locations available to other EVs in The Netherlands, but the goal is eventually open up all Superchargers worldwide.
Other vehicles will be able to charge at Tesla Superchargers by utilizing the Tesla app. This is a big advantage for Tesla as it gets non-Tesla owners into the Tesla ecosystem.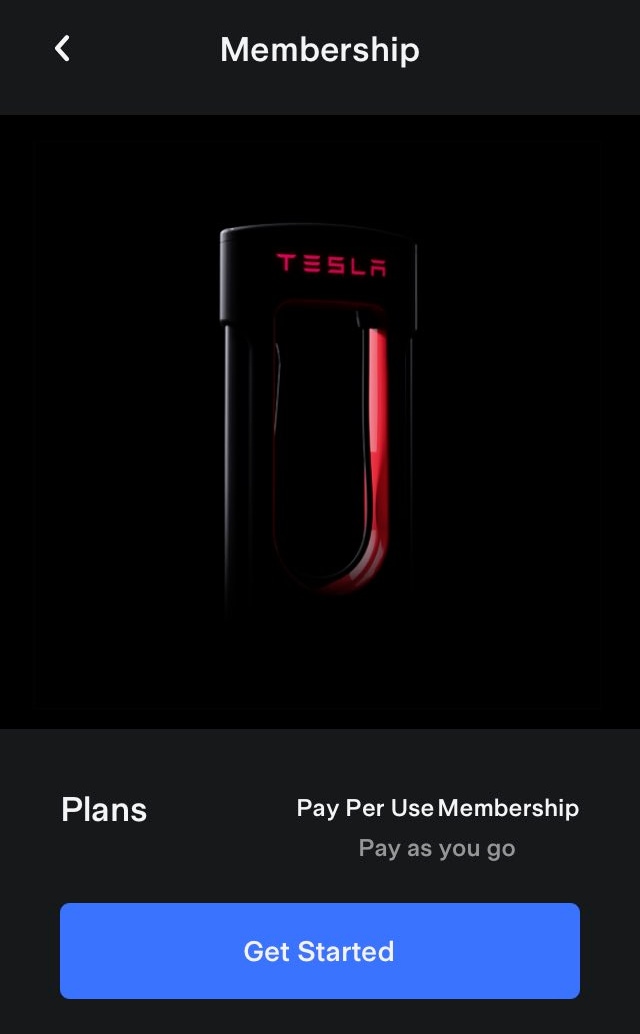 In order to charge, owners will need to create a Tesla account and add payment information. From there they will be able to start a charging session by choosing their stall and tapping Start Charging. While in the app, they'll also be able to browse Tesla models and even place an order for a Tesla.
Price
The price that Tesla charges for Supercharging varies by region and sometimes time of day, because electrical rates vary by region and time of day as well. It looks like non-Tesla owners in The Netherlands will be paying about €0.57/kWh. The price is significantly higher than what Tesla owners pay at the same chargers. In fact, it's almost 2.5 times more costly than charging a Tesla.
Membership
Tesla will also be offering a membership for non-Tesla vehicles. The membership will give owners lower pricing per kilowatt hour. In The Netherlands, the membership will cost €12.99/month and let you charge for the lower kWh pricing that is offering for Tesla vehicles.
It's likely that the pricing for the charging membership and Supercharger use will be similar in other markets.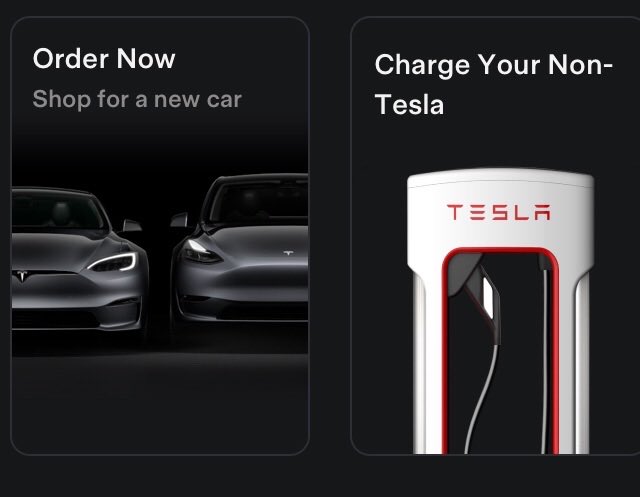 We don't yet know what the membership cost will be, or how much it will lower charging per kWh, but it looks like the membership will only be available to non-Tesla owners. We imagine the rate with a membership will drop considerably but will remain higher than what Tesla owners will pay.
Why This is Good for Tesla Owners
The topic of whether Tesla should expand Supercharging to non-Tesla vehicles can bring differing opinions. Most Tesla owners are worried about a degraded experience at a Supercharger if Tesla opens it up to other EVs.
Superchargers, especially in the Bay Area are already congested, Tesla owners have had to wait over an hour just to start charging, so I can definitely understand their reasoning for being cautious with Tesla expanding Superchargers to other vehicles.
Electric vehicles are the future, there's no doubting that. Along with more EVs there will come more charging solutions.
Back in 2012 Tesla created the first Supercharger because there weren't any options for fast DC charging. Superchargers aren't meant to be a revenue stream for Tesla, but something Tesla needed to offer in order to be able to sell their vehicles.
Tesla has a choice here, they can keep their charging network exclusive to Tesla owners and keep Supercharging as a profit neutral service, or they can turn it into a revenue stream and become the de-facto standard for EV charging.
By turning Tesla's Superchargers into a revenue stream Tesla will be able to more quickly expand their reach, resulting in more Supercharger locations for Tesla and non-Tesla owners.
There will be a large player in the EV charging infrastructure. If Tesla doesn't open up their Superchargers to other vehicles, they're likely to see someone do it and become the predominate player.
The result will be a worse experience for Tesla owners. If Tesla isn't the major charging network, Tesla owners will be left in a less than ideal situation. They'll need to buy an expensive adapter to go from Tesla's proprietary connection to the standard CCS port, or they'll need to find another charging station.
Tesla owners will also be the ones that will need to download another app, create an account, add payment information, etc. They'll need to do all of that, instead of what they do today. Just plug in.
Tesla Owners Have Advantage
Charging a Tesla at a Supercharger will always be the ideal solution and provide the best charging experience. Not only will Tesla owners benefit from faster charging times by having your car precondition the battery for optimized charging, but they'll also have a seamless charging experience that doesn't require them to open the Tesla app, choose their stall and press the start or stop charging buttons.
Idle fees are only charged when the Supercharger is more than 50% full. Non-Tesla cars will not be exempt from idle fees and will need to follow all the same rules as Tesla vehicles.
Idle Fees
In order to prevent cars from taking up precious Supercharging spots while other vehicles are waiting to charge, Tesla started charging idle fees several years ago. The idle fees are high and often much higher than what the cost of charging.
CSS port in the US?
So as Tesla expands their Supercharging network and offers non-Tesla vehicles fast DC charging, we face the question, why is Tesla still using their proprietary adapter? Sure, it was necessary in 2012, but in 2021 where so many things have changed, it doesn't add many benefits over a CCS connection. It prevents Tesla owners from charging at CCS stations, it prevents some non-Tesla owners from their at Tesla chargers and it requires Tesla to build and manage multiple parts for their cars.
We believe Tesla will switch to the CCS charge port globally in the future, instead of using their proprietary Tesla port. Tesla will slowly switch over Superchargers to use a CCS connection and offer an adapter at the station for non-CCS Teslas. This will also allow Tesla owners to charge at any charging locations without purchasing an expensive CCS adapter.
Two years ago Tesla launched their first V3 chargers, capable of charging at up to 1,000 miles per hour and Tesla said they'll be adding WiFi capability to Superchargers in the future.