Batteries vs Hydrogen Fuel Cells
May 11, 2021
By Henry Farkas
Elon Musk has said that hydrogen fuel cell cars are silly, and batteries are the best way to power cars.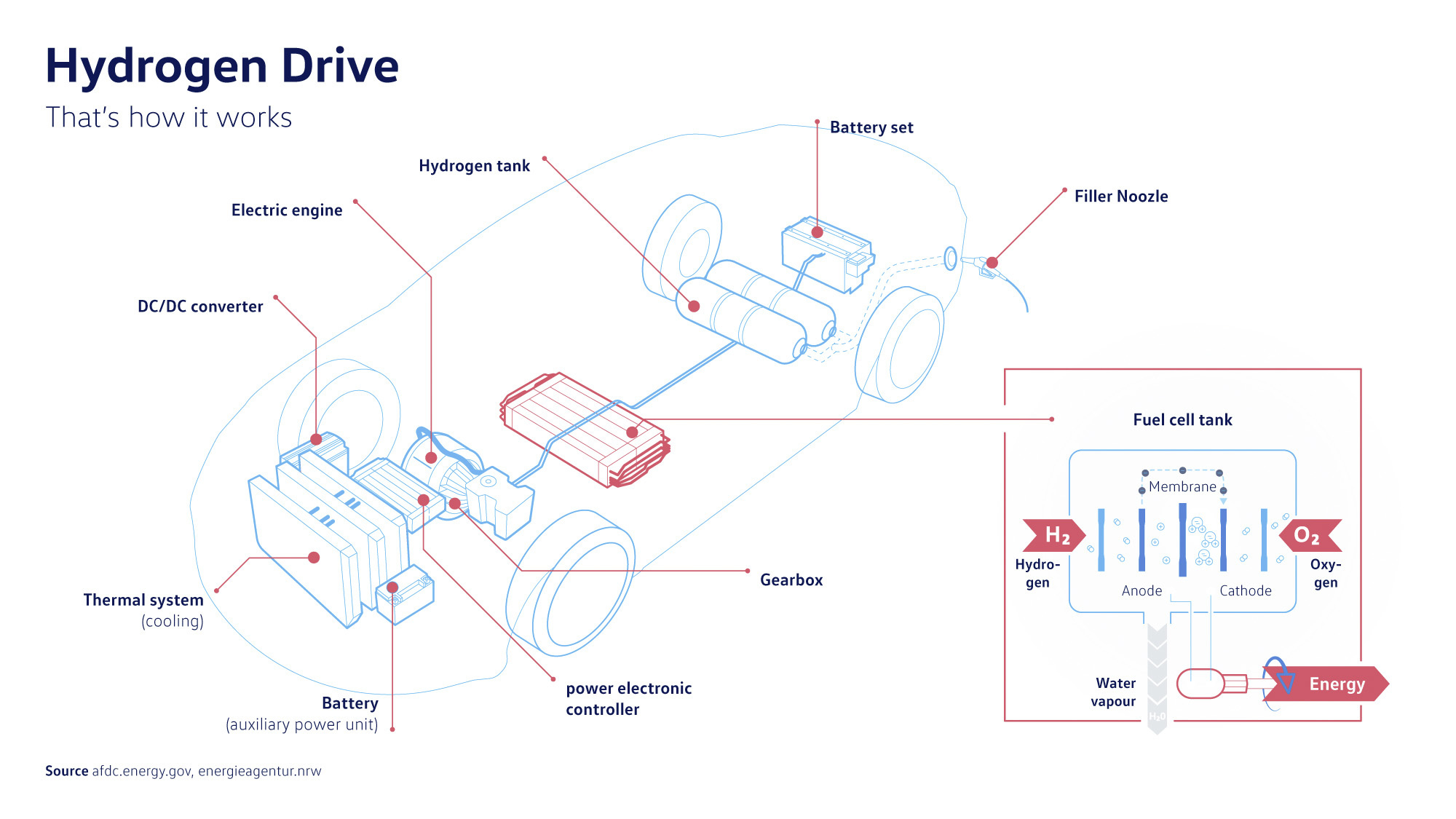 There have been plenty of articles pointing out how inefficient it is to use lots of electricity to make hydrogen from water. Then there's hydrogen leakage during storage and transport because H2 (hydrogen) molecules are so tiny.
All that stuff is correct, and for most car drivers, battery is better. There's an interesting article in Car and Driver that reflects on this issue.
Inefficiency can be overcome in three ways. First, more efficient processes can be devised by clever chemical engineers. Keep in mind that engineers of all flavors are among the smartest people in the world. If it weren't for engineers, we'd all be living in caves and hunting for animals with clubs as our only weapons.
Second, better storage containers that reduce leakage of H2 molecules can be invented. Materials scientists for this job. The strength of a civilization, including the current worldwide civilization, can be measured by the amount of energy that can be controlled, and control of vast energy requires extremely strong metals and, unfortunately, plastics.
Third, appropriate infrastructure needs to be present. That's the main reason Musk was right when he said that hydrogen fuel cell cars don't make much sense. Right now, if you have access to electricity near your car at home or at work, you don't need to go to an electric fast charger unless you're on a road trip. With hydrogen fuel cell cars, you'd be stuck with the dreary bother of filling up a fuel tank at a station once or twice a week. That's so 20th century.
And you can't just add hydrogen to a gas station. They're very different. On the other hand, electricity is ubiquitous. You can put fast charging parking spots in any parking lot.
There's one class of vehicles where hydrogen fuel cell vehicles make lots of sense. That's in the long haul trucking industry. Hydrogen fuel cells and tanks of hydrogen are lighter than batteries with equivalent range. Truck stops could put in hydrogen refueling stations. The stations could receive hydrogen by truck, by pipeline, or, in areas near sources of water, by splitting water molecules into hydrogen, for sale to truckers, and oxygen, for sale to an already present market for oxygen.
Refueling would be quicker than charging batteries so the truck would be moving more--earning money more quickly. And more of the truck's gross weight could be devoted to cargo rather than batteries. Again, earning more money with each trip. Add to that the reduced maintenance needs of electric vehicles as compared to diesel vehicles and the reduction to zero of cancer causing particulates as compared to diesel.
Cities are going to outlaw diesel trucks as soon as there's a viable alternative.
Producing hydrogen will need to become reasonably priced. So far its way too expensive because, chemically speaking, hydrogen really wants to combine with oxygen to become water, and it takes lots of energy to separate them.
And even then, it makes sense only for long haul trucks that need to be kept moving along major highways day and night with one driver sleeping in the back while the other one drives.
And battery electric could still win if rapid charging becomes actually rapid.
In the early days of the automobile, there were plenty of electric cars. But the state of science was such that internal combustion was more capable of improvement, and that has endangered the planet.
The state of science now gives us the ability to stop depending on fossil fuels and start depending on electricity that can be generated in ways that don't destroy the environment for our children and grandchildren.
Whether it turns out to be batteries or hydrogen for long haul trucks depends on which way the science takes us.
For cars and short haul trucks, it's already settled. Batteries win.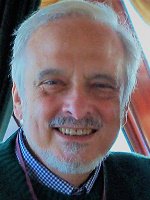 Henry Farkas is a retired country doctor. He bought his Tesla Model 3 in the middle of the pandemic. If you plan to buy a Tesla, you'll want a referral code. That will get you and the person whose code you use 1,000 miles of free supercharging. If you need one, use this one: https://ts.la/henry80997.