FSD Subscription Coming This Month. Here's What to Expect.
Elon Musk said back in December 2020 that a FSD subscription would be made available next year. He has recently said that it's coming this month and that it won't be tied to the wider release of the FSD v9 beta which is expected in May or June. You can probably guess why these two features have similar timelines as Tesla expects FSD v9 to help sell the FSD subscriptions. The new FSD v9 release is also expected to have brand new vector-space visualizations.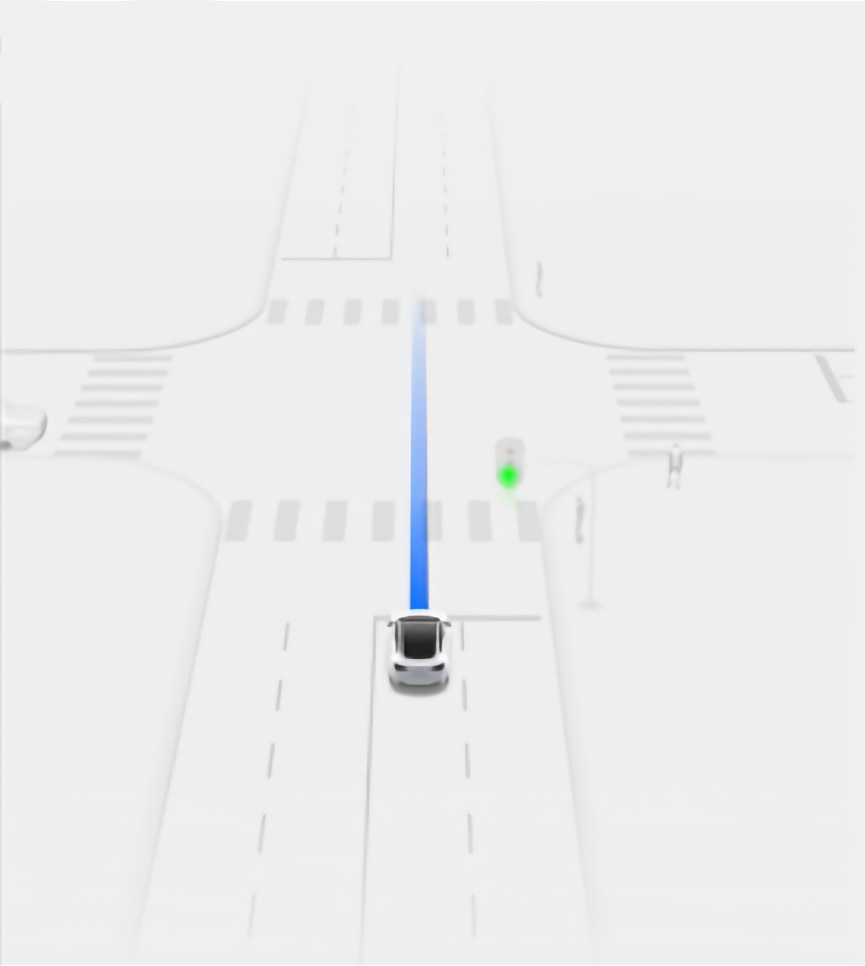 We're now in May and the FSD subscription should be falling upon us any day now. In our initial reporting of the FSD subscription, we talked about why it was smart for Tesla to also offer a FSD subscription in addition to a one-time purchase package. You can read more about those reasons here, but they mostly have to do with the hefty price tag of $10,000, which is a tough pill to swallow for most and also that there are some instances where buying the FSD package outright doesn't make sense, for example if you're leasing your car.
Here's what to expect in Tesla's announcement
The average new car length ownership in the US is 8.4 years. The FSD package currently costs $10,000 USD. So if you take the cost of the package and divide it by the length of car ownership, you get a price of $99/month.
Now, there are probably a few reasons why Tesla wouldn't want to create a $99/month FSD option, even though it's a very attractive price.
First, if Tesla were to release a $99/month option, they'd be sure to annoy a whole lot of loyal supporters who spent $10,000 up front when they bought their cars and only had a fraction of the FSD features available. Secondly, Tesla would much rather you buy the FSD package up front instead of paying for it monthly. By doing that, not only do they have $10k to invest into resources right away, but they also essentially got you to commit to pay for FSD every month for 8-plus years.
So what is a good price? $149 seems plausible. For drivers who have leased their cars for three-years then it'd be a total cost of about $5,300 over the course of the three-years instead of their only other alternative right now, which is the full $10,000 package. This may tip the boat in Tesla's favor for many.
You can certainly bet that Tesla is closely analyzing the percentage of buyers who currently buy the FSD package today and how many of those buyers they would lose if they were to offer a monthly subscription. The answer to that question lies in whether they would make more through FSD subscriptions than what they'd lose in upfront payments.
If we look at the possibility of a $199/month subscription then we're looking at someone paying $7,200 over three-years, which seems just way too close to the full price of $10,000 to make sense. That'd be paying over $20k over that 8 year period.
Now, if Tesla were a traditional company, I would feel pretty comfortable with expecting a $149/month FSD subscription becoming available this month. But if there's one thing that Tesla has taught us over the years, is that there is always a price early adopters pay.
The price of Tesla's cars has dropped dramatically in some cases. Some folks paid more for an AWD Model 3 then what the Performance model ended up costing later on. Elon Musk has often commented on this; saying that technology gets cheaper and early adopters are often helping pave the road for the future.
Whether Tesla releases a $99/month or $199/month FSD subscription completely depends on how many buyers are buying the FSD package today. I have a feeling it's rather low or Tesla wouldn't be considering a monthly subscription in the first place.
As a reader has pointed out, it's possible that Tesla may require a minimum commitment in order to subscribe to FSD at $99/month. This could be used to prevent owners from only subscribing during roadtrips. It could also help offset the costs of any hardware needed to allow FSD, such as upgrading the car's Autopilot hardware from 2.5 to 3.0. Elon Musk has already said that the FSD subscription would cover any hardware needed. A minimum commitment could be one or two-years.
A FSD subscription has the advantage that it is not tied to a particular vehicle, you could subscribe to it in one vehicle, then switch it to another a year or two later. That may be the biggest issue early adopters will have who paid full price for FSD at $7,000 or $10,000. Tesla may allow a one-time transfer of the FSD license for these owners as this has become a popular topic that has yet to be addressed by Elon. It's also possible that Tesla may limit FSD subscriptions to personal use and they would not be able to be used for robotaxis in the future.
We expect Tesla to announce a FSD subscription as low as $99, or as high as $149, in the US very soon.