Download FSD Beta Button
Announced on March 6, 2021
110 days since announcement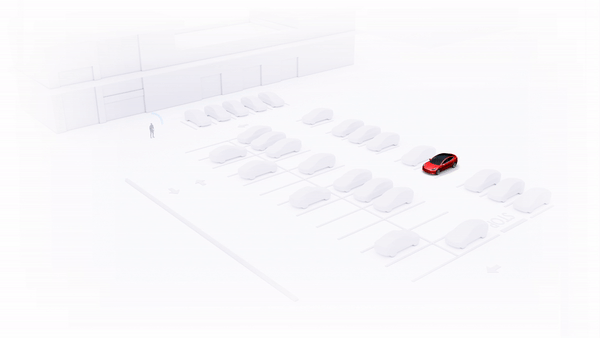 While Tesla's full self-driving capabilities continue to increase, the latest public software build is still very limited on city streets. It will stop at traffic lights and stop signs, but not automatically proceed on a green light or make any turns.
Tesla has been testing out a much more advanced version of their FSD beta to a very limited number of users. However it looks like this is all about to change. Elon recently tweeted that they would be expanding the program to more users and asked Twitter users to let them know if they'd like to try out the FSD beta.
To no one's surprise Tesla and Elon were flooded with requests to accept people into the beta. It's not clear whether Elon saw this coming, but less than a day later Elon tweeted that Tesla would be adding a "Download beta" button to the 'Service' section of the car that would allow users to opt-in to the new 8.3 FSD beta.
Due to high levels of demand for FSD Beta, adding "Download Beta" button to Service section of car display in ~10 days https://t.co/D6M3ZiMarG

— Elon Musk (@elonmusk) March 6, 2021
We can likely expect this option to be available in the software section (Elon likely made a typo when he said Service) next to the 'Standard' and 'Advanced' Software Update Preference section.
In follow up tweets Elon has also said that he expects the 8.3 FSD beta to clear QA by March 20th and that's when we could expect the Download Beta button to show up.
When this button becomes available it will mark the first time a Tesla owner will gain the ability to force a software update for their vehicle. Elon confirmed that after the user agrees to the risks involved, the download will begin immediately if the car is connected to Wi-Fi.
The beta will currently be limited to the US, but Elon has confirmed that Tesla will be looking to expand to Europe and Canada soon.
Update: Elon Musk has now given an update that we should expect the FSD Beta Button during the FSD v9 release, sometime next month. It's disappointing that it's been delayed but good to know that Tesla is still planning to release it.
Update 2: You can read the latest on the ability to download the FSD beta here.
Assuming user approves warning & agrees to drive carefully, it will download latest QA-tested FSD "Beta" build as soon as car connects to wifi

— Elon Musk (@elonmusk) March 9, 2021