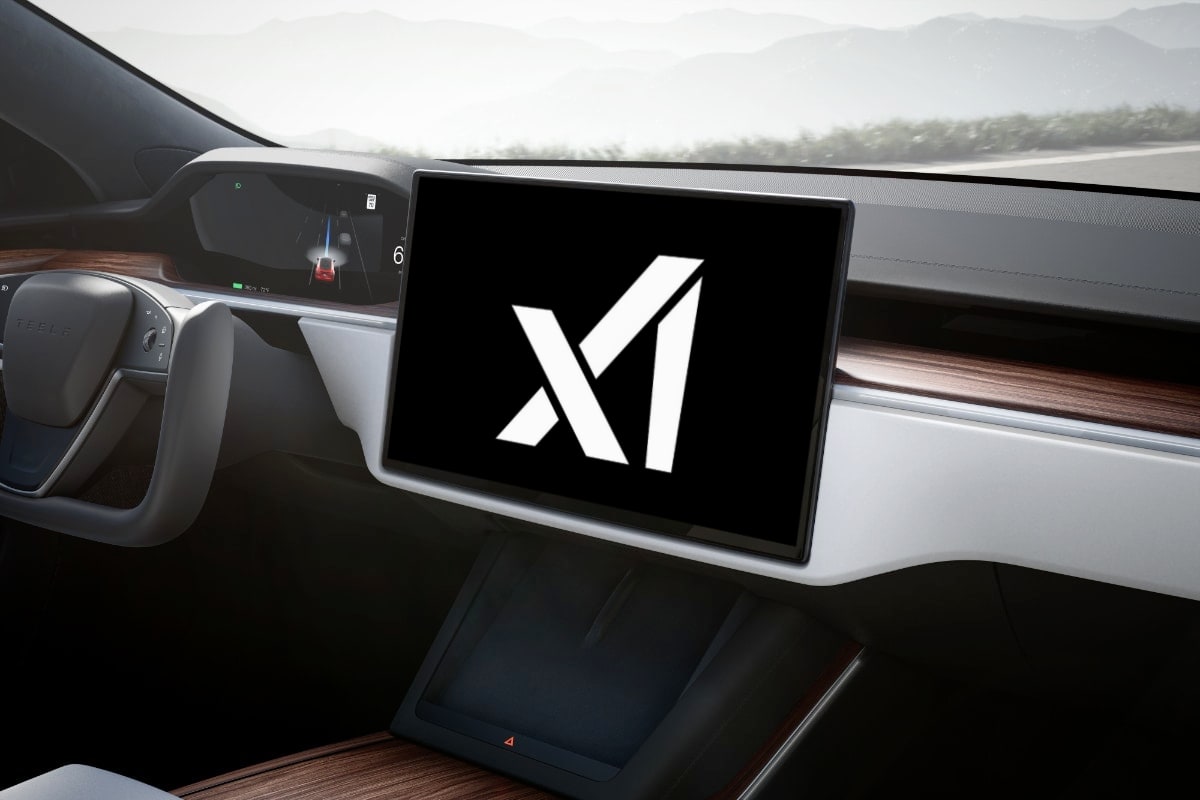 Elon Musk's new venture, xAI, revealed its first-ever product last week. Musk has hinted at possibly incorporating a more compact iteration of this AI tool into Tesla's suite of vehicle technologies.
The day after the announcement, a well-known Tesla advocate, Chuck Cook (via Teslarati), noticed that Musk showed interest in a social media update positing that Grōk, xAI's AI model, might soon operate directly within Tesla's computing environment. Responding to the discussion by Cook, Musk suggested that Tesla could potentially host the world's most robust inference computation provided it can support Grōk's framework.
Musk posted: Provided our vehicle AI computer can run the model, Tesla will probably have the most usable inference compute on Earth.
Even in a robotaxi future, the cars will only be used for ~1/3 of hours/week, leaving 2/3 for distributed inference, like SETI.
Getting to Know Grōk
The precise roles that Grōk will fill in Tesla's ecosystem are still somewhat ambiguous. However, some conjecture points to its potential use as an upgrade to the vehicle's existing voice commands. The social media snippet acknowledged by Musk indicated the SuperPrompt aspect of Grōk could be designed to handle up to 25,000 characters and would initially pull live content from a designated X platform.
Plans are also in motion at xAI to create an application programming interface (API) for Grōk, with expectations set for the model to possess both auditory and visual recognition abilities.
More Grōk Changes Coming
These updates follow Musk's previous statement offering Grōk to X service's Premium Plus subscribers, with packages starting at $16 monthly. This strategic move occurred shortly after Musk introduced xAI, signaling the firm's entrance into the software domain, with Grōk being its initial launch.
On Friday, Musk reassured that the early beta phase would not hinder Premium Plus subscribers from getting their hands on the software. By Saturday, xAI, with Musk at the helm, had officially rolled out Grōk to its Premium Plus clientele, with comprehensive details listed on the company's web portal.
Additionally, the xAI website's career section actively posts job openings across four categories: AI engineering and research, data engineering and web operations, full-stack web development, and systems infrastructure.
In August, xAI used its social platform to reach out to creative talents, educators, and content curators to advance its AI models. This call to action was primarily aimed at individuals with a knack for writing and deep knowledge in specific areas, inviting them to engage with the company directly.
Provided our vehicle AI computer is able to run the model, Tesla will probably have the most amount of true usable inference compute on Earth.

Even in a robotaxi future, the cars will only be used for ~1/3 of hours/week, leaving 2/3 for distributed inference, like SETI.

— Elon Musk (@elonmusk) November 4, 2023