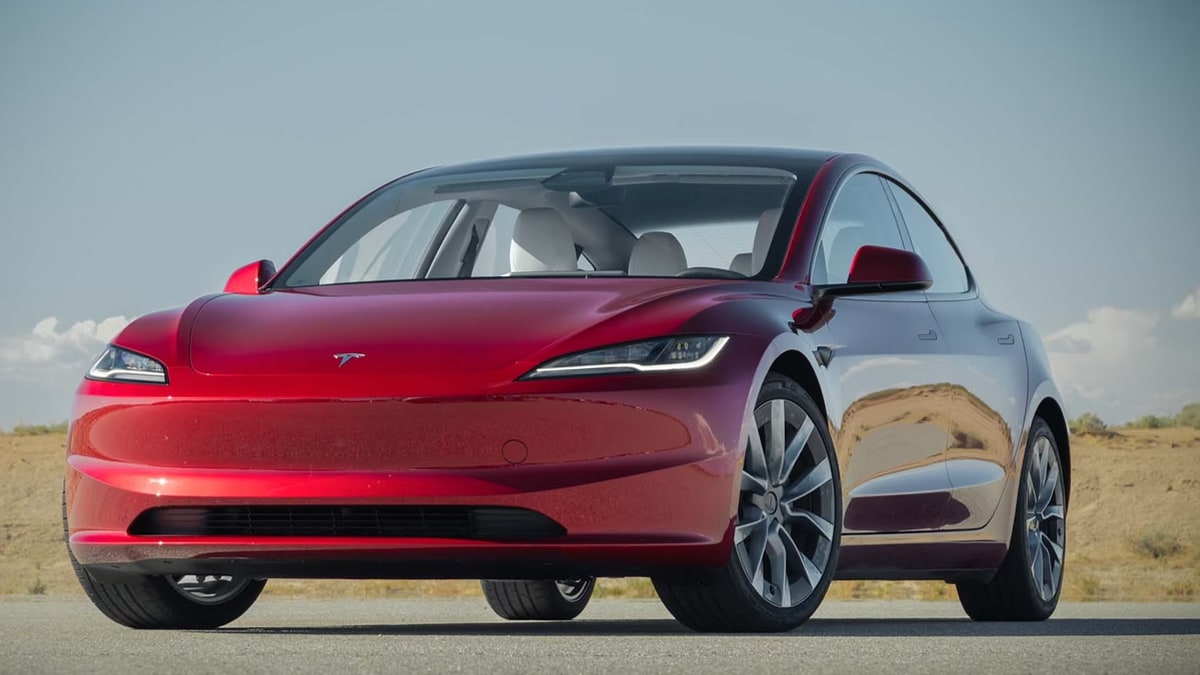 The 2024 Tesla Model 3, also known as the Highland, recently fell into the hands of the folks over at MotorTrend. The staff has been combing through every piece of the car to find the slightest flaw. While the optics of the new look exterior and refined interior get the attention, MotorTrend went poking around underneath the shiny exterior to give a close-up look at significant chassis and suspension upgrades.
Softer Springs and Intelligent Suspension
The 2024 Model 3 Highland, in both its Standard and Long Range variants, has adopted softer springs coupled with innovative frequency-response suspension dampers. This upgrade facilitates a smoother ride, absorbing more significant impacts such as dips, potholes, and bumps.
The frequency-selective damping isn't an entirely new concept; Koni first introduced it in the late 1990s. The technology alters damping force based on the suspension inputs, achieving a perfect balance between comfort and stability.
Steering Updates
The 2024 Model 3 Highland has also seen changes in its steering mechanism. The variable-ratio steering rack from the previous model remains, which adapts its responsiveness based on the driver's input. However, Tesla has adjusted the ratio, moving from 10.3:1 to 10.6:1, requiring the driver to use more steering input for the same turn. This change targets better predictability and increased stability, especially at higher speeds.
Improved Control Arms
A common issue with the outgoing Model 3 was the front upper control arms. They were susceptible to cracking, which allowed water infiltration, leading to rusting and unpleasant noises. The 2024 Model 3 Highland addresses this with its new forged steel control arm, designed to be more resilient to rust, and offers a sealed ball joint housing to prevent water intrusion.
While this upgrade might be hard to spot, the 2024 Model 3's redesigned steering knuckles enhance driving dynamics by providing greater stability, particularly at higher speeds and during braking, and by minimizing bump steer.
Updated Tire Specifications
The U.S. variant of the Model 3 Highland will sport new standard 18-inch all-season Michelin Primacy tires optimized for Tesla. These tires promise reduced rolling resistance, translating to a slight boost in driving range.
Bushings play a pivotal role in ride comfort and handling. Tesla has revamped the bushings in the front and rear suspension and the rear subframe to minimize noise, vibrations, and harshness, elevating the driving comfort of the Model 3.
While Tesla aims to redefine its reputation for impeccable quality with the 2024 Model 3 Highland, there have been observations of inconsistencies, such as the mis-installation of brake dust shields. However, it's worth noting that these were early-build models from Tesla's Shanghai factory. It's anticipated that production will improve as Tesla irons out potential issues on the production line.