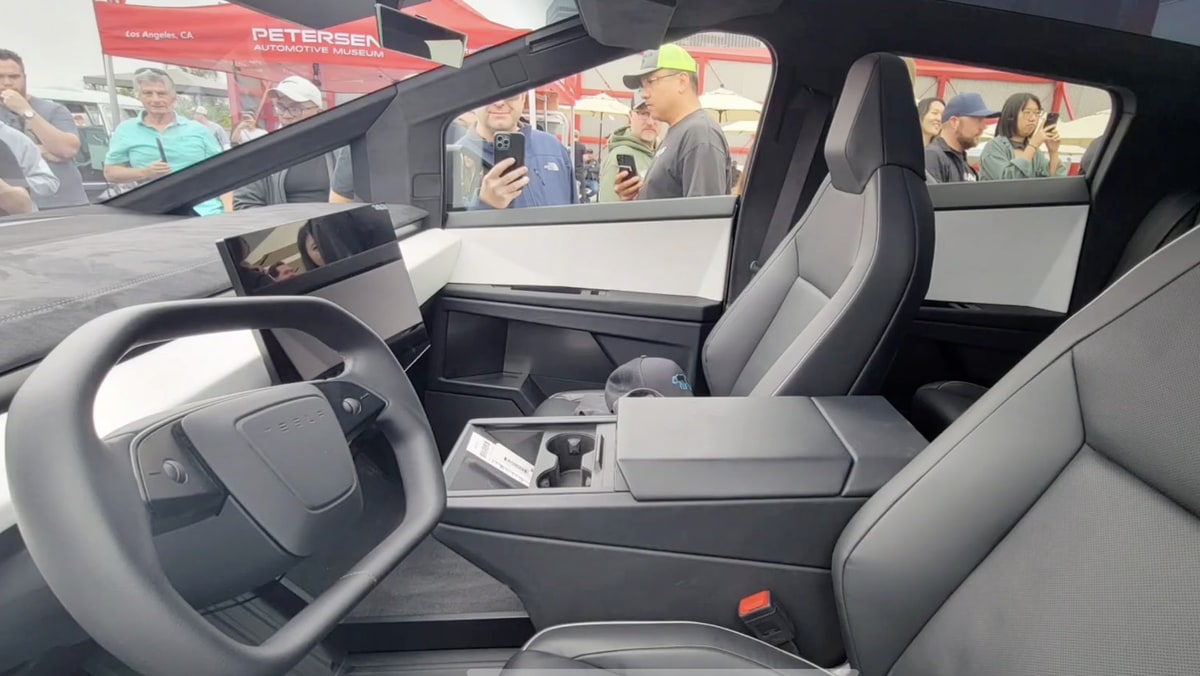 The Peterson Automotive Museum in Los Angeles is a must-see for automotive enthusiasts and Tesla aficionados alike. What better day to see it than October 7th? Petersen Automotive Museum is gearing up for its 29th Annual Gala; despite a star-studded lineup, the Cybertruck will be getting all the attention. A 2024 Tesla Cybertruck, one of the most anticipated vehicles of our time, is up for auction.
The Cybertruck Experience
The unique, low-VIN Cybertruck model, touted for its "ultimate durability and passenger protection," offers the winning bidder the chance to be among the first proud owners of this groundbreaking EV. Given the prestige of the Petersen Gala, with its high-profile attendees and substantial ticket prices - individual seats going for $1,750, tables at $17,500, and Premier Tables at a whopping $30,000 - expectations are that the Cybertruck will easily fetch bids over $250,000.
While the exact date for Tesla's official Cybertruck delivery remains under wraps, the speculation is high. This Petersen Gala auction Cybertruck might be one of the first to hit the roads, marking a significant milestone in automotive history.
Hundreds of beautiful, historical and unique vehicles are housed in the Peterson. However, since the Tesla exhibit opened, Cybertruck has been the fan favorite. The Peterson has essentially acted as the first showroom for the Cybertruck, so it is fitting that it has access to this low-vin version.
A Night of Luxury, Legacy, and Legends
The gala, hosted by automotive legend and longtime TV host Jay Leno, promises to be more than just about the Cybertruck. Those lucky enough to attend will also have the chance to bid on experiences like a VIP Tour of Jay Leno's extensive car collection, a luxurious stay in the Scottish Highlands, a deep dive into automotive history with the Hispano Suiza Experience in Barcelona, and an exclusive journey through some of the world's most private car collections in Scottsdale.
For those passionate about motorsports, the gala will honor two legends: Chip Ganassi and Bobby Rahal. Ganassi, an American businessman and Motorsports Hall of Fame inductee has been a vital part of the North American auto racing scene for over three decades. On the other hand, Bobby Rahal's illustrious 25-year career saw him dominating in Formula 1, Can-Am, LeMans/IMSA, and Indy Cars, with victories in the 1986 Indy 500 and the Daytona 24 Hour and Sebring 12 Hour endurance races.
With all eyes on October 7th, the Petersen Automotive Museum's 29th Annual Gala is set to be an event for the history books. Whether you're there to witness the Cybertruck auction, indulge in the luxurious offerings, or honor motorsport legends, one thing's sure — it's an evening that promises to drive conversations for years to come.