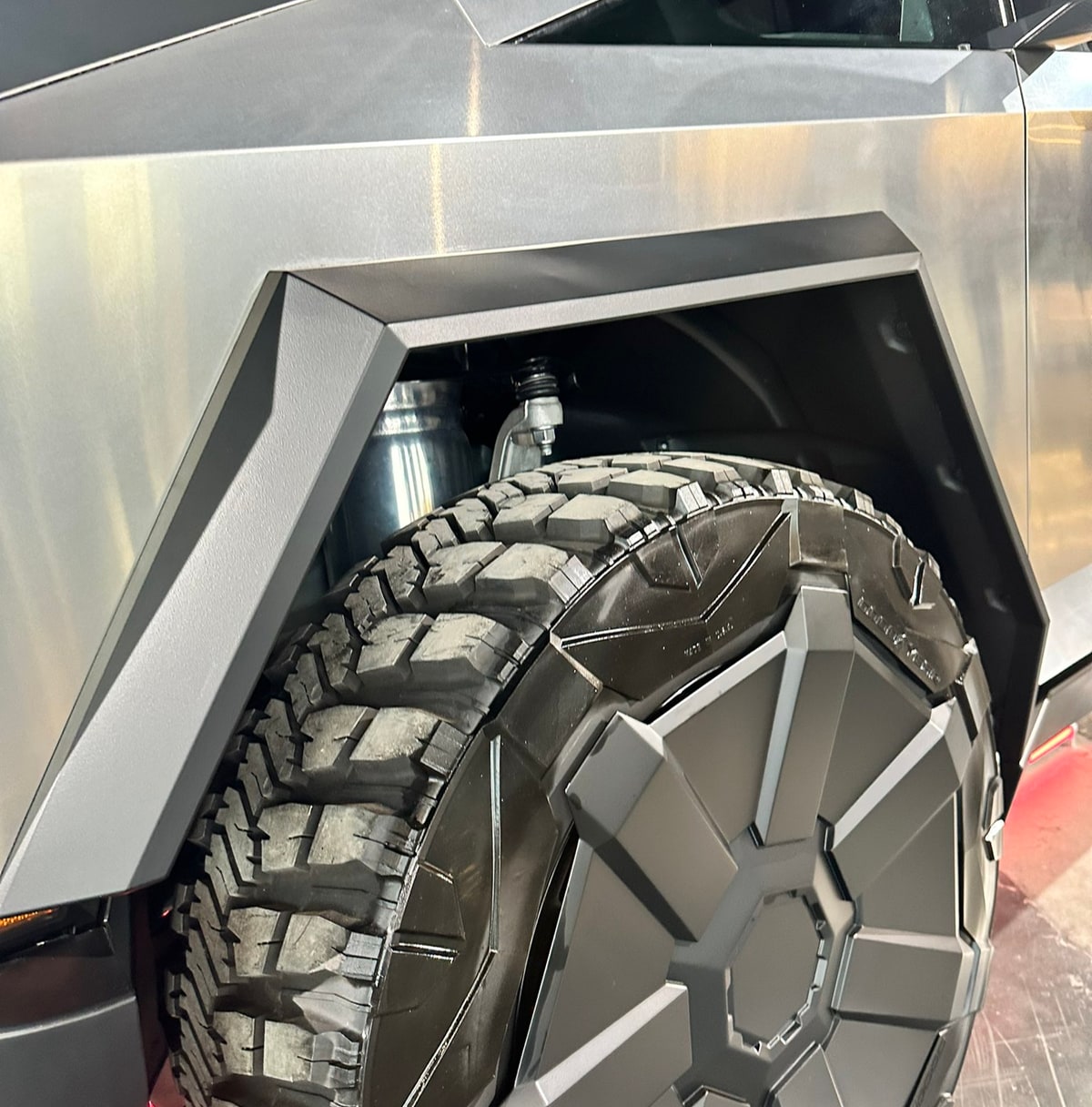 Cybertruck hype reached feverish levels after Investor Day. The futuristic vehicle was on display and even took some lucky people for a test drive. However, wherever there is a parade, there will surely be rain. So, Morgan Stanley's managing director advises staff to manage expectations for clients excited about investing in Tesla.
Adam Jonas, who attended Investor Day, listed five reasons why Cybertruck may not be the vehicle Elon Musk and the Tesla team dream it will be. Instead, he thinks it will be a financial "side-show," a "cultural/zeitgeist," and an "enthusiast/cult car." Let's hear him out. He is considered a Tesla Bull, despite a quick Google search showing he's been writing a bear case for Tesla for years.
Things Have Changed for Tesla
His first point is that Tesla was a different company in 2019 when Cybertruck was unveiled. When you adjust for the multiple stock splits, Tesla is worth ten times more today. He believes the company's values and goals have changed since 2019.
Tesla has changed significantly in the past four years, and the company is focused on launching a more affordable vehicle. Musk laid out his plan for a more sustainable energy future that included getting more people into electric cars, a goal that can only be achieved if those cars are affordable for more people. Unfortunately, Cybertruck is unlikely to be under the title: affordable.
How Far Can Unique Go?
The investor's next point is calling the Cybertruck the "ultimate avant-garde vehicle." He believes that the unique aspects of Cybertruck will lose some appeal when there are several on the road.
Okay, fair point. However, how many white Teslas do you see on the road today? No one seems to mind driving the same color Model 3 and Model Y. Besides, if someone is concerned about losing that "indescribable something," as Jonas puts it, they can get a wrap. Also, with rumors that the next platform may use Cybertruck's stainless steel exterior, the company doesn't seem concerned about too many stainless steel vehicles.
Restrict Cybertruck Production
To that point, the Morgan Stanley employee wonders if Tesla should restrict the production of Cybertruck. He forecasts that the production volume could ramp up to 100,000 units per year, which means it will be 2030 by the time 500,000 are on the street. He ponders if the company should limit production to 420,699 Cybertrucks.
This makes sense if his production figures are close to reality. It could take decades to fill the millions of Cybertruck orders. Look at how much things have changed in the four years since it was announced; imagine the changes that could happen before filling all those orders. These orders may fall under the same category as the long-awaited Roadster 2.0.
Price Point Concerns
In his next point, Jonas says the employee who gave him a Cybertruck ride said the vehicle weighed 7,000 pounds, equivalent to a Chevy Silverado 3500HD. That has Jonas thinking the price will be significantly higher than the first announced $39,900.
At this point, anyone who thinks they will get a Cybertruck for forty grand better forfeit their reservation now. But Jonas's point is relevant: if the price comes in too high, the waitlist will be drastically reduced by the many who put in a reservation for a $39,900 truck.
Not a Competitor for Traditional Trucks
Based on that point, Jonas doesn't think the Cybertruck he saw and rode in "poses a significant threat to the established pickup truck market."
He could be right. It will be a difficult sell if it's big, heavy, and considerably expensive. We should also note that just days before this letter to Morgan Stanley staff, Jonas dropped Tesla as his preferred U.S.-listed automaker and now backs Ferrari NV. Yes, that Ferrari, the builder of supercars.
If you are on the waiting list for a Cybertruck, it's worth considering the points Jonas has raised. However, while Cybertruck has generated significant hype and excitement, it is essential to account for the potential challenges and limitations it may face in the market. With Tesla's changing values and goals, the Cybertruck's unique design, uncertain price point, and limited production, it remains to be seen whether it will be the ultimate game-changer in the pickup truck market. But you'll have plenty of time to decide if you want to take delivery of your Cybertruck as limited production starts this summer, with a ramp-up beginning next year.