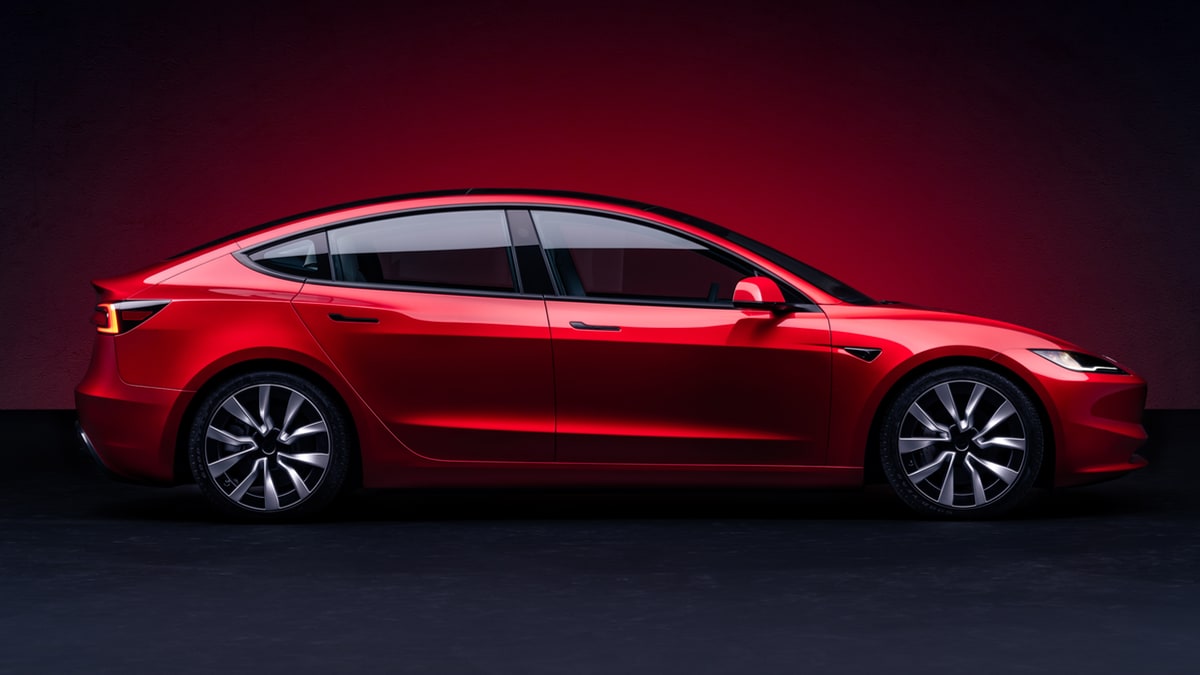 Tesla outdid itself with the refreshed Model 3, known as the Highland. Despite all the fantastic upgrades, something is missing - the Performance version or perhaps the Plaid. The letter "T" has shown up on vehicle certificates in Europe, and despite Elon Musk's sense of humor, it is unlikely this is a Mr. T reference.
Deciphering the 'T'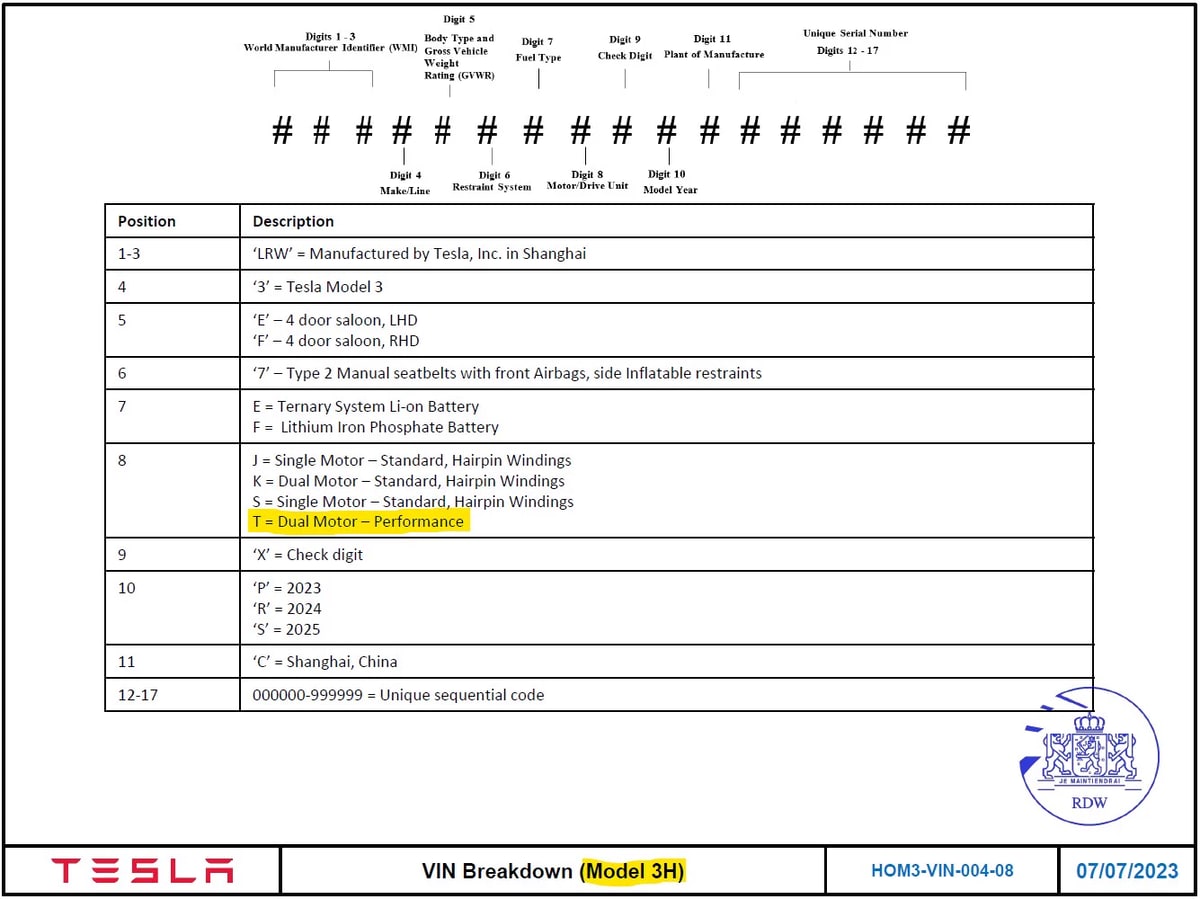 Diligent scrutiny of the European Type Certificate, issued by the Dutch vehicle authority RDW and shared on the TFF Forum, revealed a subtle yet pivotal alteration — including the letter 'T' in the eighth digit of the Model 3 Performance's VIN.
This seemingly minor detail, indicative of the vehicle's motor/drive unit type, sparked curiosity and speculation on the forum. Could it be a tri-motor setup to usher in a new Plaid version of the Model 3? This vehicle has already got endless amounts of zip, but three motors? May The Schwartz Be With You!
This could also explain the Model 3+ badging that was spotted during the Ministry of Industry and Information Technology (MIIT) in China inspection of the refresh. However, the regulatory filings highlighted just two distinct variants of the car: a rear-wheel drive (RWD) with a 194 kW motor and an all-wheel drive (AWD) dual-motor setup that combines to deliver a formidable 331 kW of maximum power.
Initial conjectures leaned towards the possibility of a tri-motor setup, drawing parallels with the Plaid variants of the Model S and Model X. However, a deeper dive into the certification document clarified that the Model 3 Performance retained its Dual Motor setup, dispelling the possibility of a tri-motor upgrade.
Strategic Enhancements: A Glimpse into Potential Upgrades
Given the documented specifications, it becomes plausible that Tesla has strategically enhanced one of the dual motors, potentially aligning it with the advanced motor found in the Model S/X Plaid. This modification is poised to augment the top-end speed and acceleration of the Model 3 Performance, addressing its comparative limitations in extended races against traditional gas-powered supercars.
Meanwhile, the Model 3 refresh has become the new Bigfoot of the roads of North America, with rare sightings posted on social media. However, it appears the continent is excluded from the initial launch of the Model 3 Highland. Internal communications within Tesla suggest North American enthusiasts might have to exercise patience until 2024.