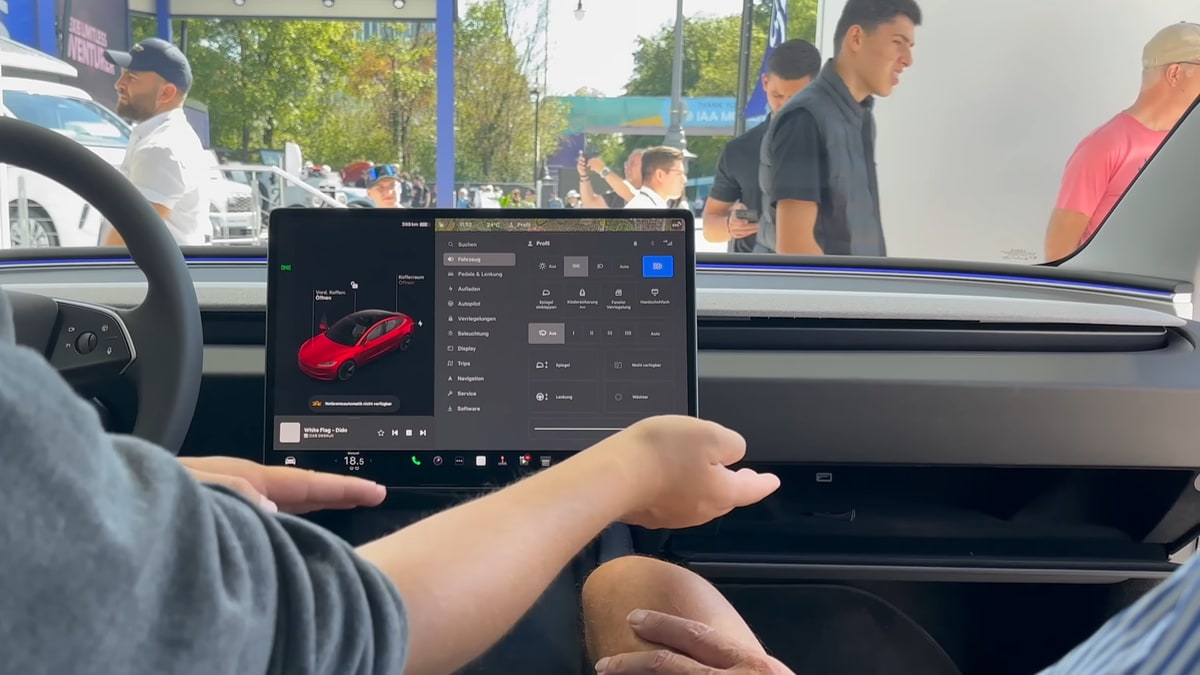 The new Tesla Model 3, the Highland, was revealed with great fanfare. There is so much to take in that some minor details can be overlooked. As more videos and pictures emerge from fans and critics, we are learning just how meticulous Tesla was when renewing the popular sedan.
While the spotlight has shone brightly on the groundbreaking advancements and features, a subtle touch might have been missed, but it is worth taking note of the improved glove box.
Tesla modernized the glove box operation in the original Model 3, allowing users to open it with a voice command or lock it with a PIN code. Yet, the act of closing it retained its old-world charm, reminding us of its humble origins — until the Highland refresh. Out of Spec Reviews took their YouTube viewers to IAA in Munich. In one of their videos (below), the host is a little surprised when he closes the glovebox. Instead of a latch, a magnet sealed the glove box shut, offering a quiet, streamlined solution that not only reduces parts and increases reliability but reduces cost as well. You can view the glovebox in action below at the 23:20 mark:
Why the Magnetic Glove Box Matters
Tesla's decision to replace the conventional latch with magnets might seem trivial at first, but on closer inspection, it embodies the brand's ethos of constant evolution:
Durability Over Time: Unlike traditional latches that can wear out or break, magnets promise longevity, ensuring that users enjoy a consistently smooth experience.
Economical and Efficient: By opting for magnets over a mechanical latch, Tesla not only simplifies the design but potentially reduces production and maintenance costs — a testament to the company's dedication to value and innovation.
Fusing Old with the New: Closing a glove box with a gentle touch, thanks to the magnets, feels refreshing, especially in a car where you can command the same compartment to open with the power of your voice or touch. It's a blend of heritage and futuristic design.
A Brief Dive into Glove Box History
The glove box, or "glove compartment," as it was traditionally known, originates in the early days of motoring. The compartment was initially intended for drivers to store their driving gloves — hence the name. The very first glove boxes were just simple compartments, but as cars evolved, so did their accessories, leading to the inclusion of a latch for added security.
In a world of technological leaps, small, meticulous improvements often showcase a brand's dedication to progress and refinement. The magnetic glovebox is one of those small yet greatly appreciated moves that show the automaker is leaving no stone unturned or the glove box unopened in its endless improvements.