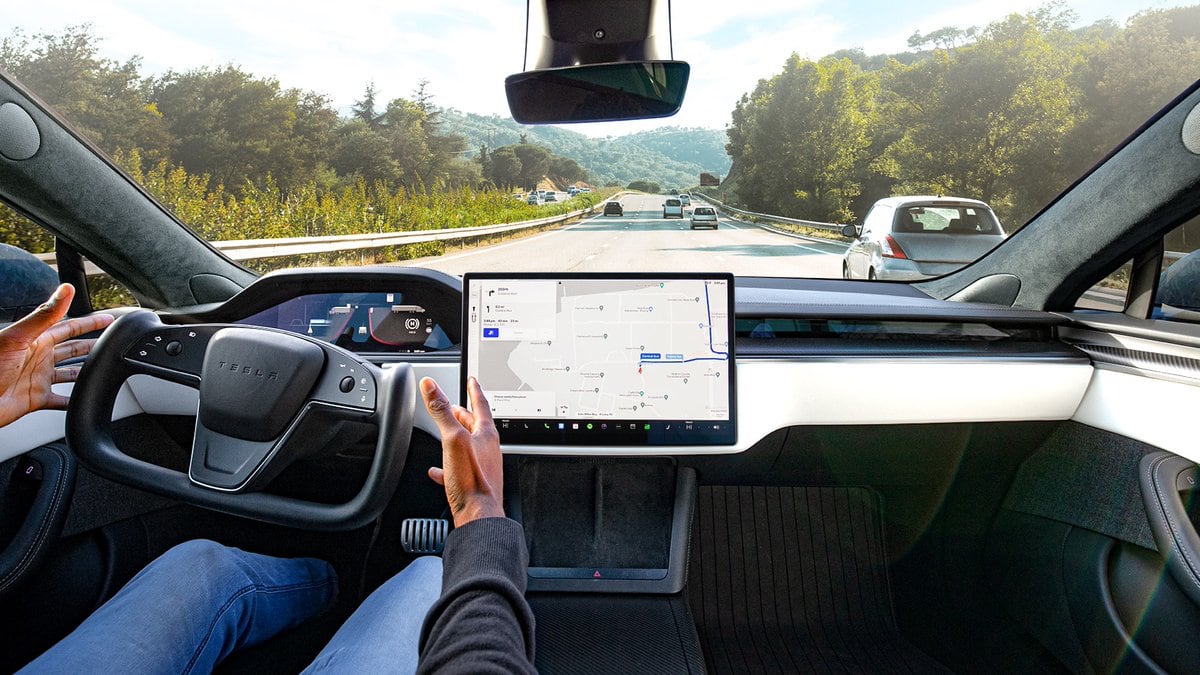 In a landmark second-quarter earnings call, Tesla reported revenue of $24.9 billion and a net income of $2.7 billion, considerably surpassing Wall Street estimates. But catching many by surprise was the company allowing a one-time opportunity for customers to transfer their Full Self-Driving (FSD) package during the next three months.
This topic has dogged Tesla and Elon Musk for years, and rightfully so. The price of FSD has skyrocketed. Therefore any early adopters of the technology that got it for the bargain basement price of $5,000 would have to pay triple that fee if they wanted to update their Tesla. In May, the company posted on Twitter asking for improvement ideas. The ability to transfer FSD was high on the list.
Once again during the earnings call, a question about FSD transferability arose. Musk revealed that, in response to customer demand, Tesla would permit the one-time transfer of FSD for the duration of Q3. This opportunity would allow existing Tesla owners to upgrade to a new Tesla model without repurchasing the costly FSD package, which sells for $15,000 in the US.
Tesla Hints at Potential FSD Licensing Partnership
In the same earnings call, Musk indicated another groundbreaking initiative on the horizon. He revealed early talks of licensing Tesla's FSD technology to another major automaker, without disclosing specifics.
This prospective collaboration underscores Tesla's unique standing in the autonomous vehicle market. Musk emphasized the crucial role of Tesla's extensive road data, gathered through its Autopilot and Dojo projects, in its success. This invaluable pool of data, unmatched by any competitor, underpins Tesla's rapid progress in AI development and its leading position in the industry.
Listen to Tesla's Earnings Call
You can listen to a replay of Tesla's earnings call below.
FSD Transfers and Future Expectations
The decision to allow FSD transfers during Q3 is anticipated to drive a spike in Tesla sales. Owners have traditionally been reluctant to upgrade their Tesla vehicles, as the high cost of the FSD package — coupled with its non-transferability — made such upgrades financially unattractive. This unprecedented concession, combined with Tesla's existing FSD monthly subscription service in the U.S., is expected to enhance Tesla's market appeal and profitability in Q3 significantly.
Tesla used the Q2 earnings call platform to share another impressive milestone: vehicles equipped with FSD beta have driven more than 300 million miles. The significance of this achievement extends beyond its impressive scale. It represents a wealth of data collected for training Tesla's autonomous systems, further improving the safety and performance of FSD.
Requirements for FSD Transfer
Tesla has now posted the requirements for the transfer of FSD to another vehicle, according to Twitter user, @Kdahlenburg
The requirements are below:
We are pleased to inform you that as a loyal Tesla owner with Full Self Driving capability, you may be eligible to participate in our current transfer program. We appreciate your continued support and dedication to sustainable transportation.
Program: Receive Full Self Driving capability on any new Tesla vehicle delivered between July 20, 2023 and September 30, 2023 when you forfeit the Full Self Driving capability on your current Tesla vehicle. Subject to the below terms and conditions. Tesla does not guarantee delivery within the program's end date.
Terms and Conditions:
In order to be eligible for this program, you must:
1. Be the legal and registered owner of Tesla vehicle that currently has Full Self Driving capability included at the time of delivery of the new Tesla vehicle. The vehicle cannot be the subject of a pending cancellation or buyback request. For EMEA only: Those on an Operational Lease with third-party Lease and Fleet Management companies are ineligible, unless they first purchase the vehicle from the leasing company.
2. Take delivery of your new titled Tesla vehicle between July 20, 2023 and September 30, 2023.
3. Accept the forfeiture of the Full Self Driving capability on your current Tesla vehicle.
Alternatively, you can choose to trade-in your current Tesla vehicle altogether directly with Tesla when you purchase your new Tesla vehicle. Tesla will remove Full Self Driving capability from your current Tesla vehicle up to one week before your scheduled delivery day for your new Tesla. During this process, your current vehicle will automatically reboot for a few minutes after put in park.
4. The Full Self Driving capability can only be transferred once and so cannot be transferred to another vehicle or to another person even if the vehicle is privately sold. This offer cannot be combined with any other promotion, and is not redeemable for cash.
5. Tesla reserves the right to change, modify, or terminate this offer at any time without prior notice.
6. The forfeiture of Full Self Driving capability on your current vehicle is non-reversible after you take delivery of the new Tesla vehicle, or we remove Full Self Driving capability from your current vehicle, whichever occurs first. This remains non-reversible even in the event that you cancel or reverse your purchase after you have taken delivery.
7. Used vehicles and vehicles for commercial purposes are not eligible for this program.
8. Tesla may remove the Full Self Driving capability from your new vehicle if it determines in good faith that you have breached any of these terms or made any misrepresentations about Full Self Driving on your current vehicle.
9. This offer cannot be applied retroactively after the new Tesla vehicle is delivered.
Please read the terms and conditions above carefully. By signing this binding acceptance letter, you acknowledge that you understand and agree to the terms and conditions outlined above.
To accept this offer, please complete the information below, sign, and return this letter to your Tesla Sales Advisor before delivery of your new Tesla vehicle. Vehicle Identification Number (VIN) of the Tesla vehicle with forfeited Full Self Driving capability: ...