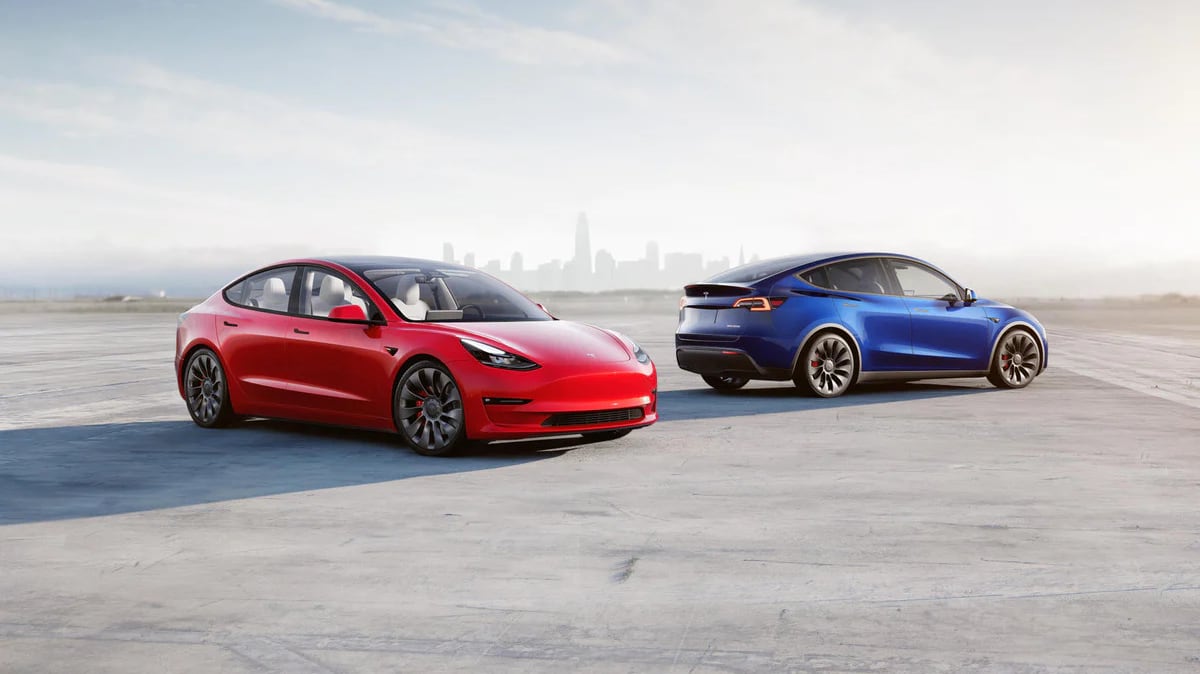 Tesla continues to make waves in the electric vehicle market as it slashes prices for its cars in Europe, Israel, and Singapore. The price cuts follow similar moves in the US last week, putting immense pressure on competitors and making EVs increasingly affordable for consumers. Tesla's high margins and expanding global production facilities allow it to take bold steps.
Aggressive Price Cuts Put Pressure on Competitors
The recent price cuts have affected multiple countries' Model 3 and Model Y lineups. In Germany, for example, the Model 3 price was reduced by €2,000 (4.5%) to €41,990, while the Long Range version now costs €50,990, and the Performance version has seen a 9.8% reduction to €54,990. The Model Y Performance price was reduced by 9.2% to €60,990.
Singapore has witnessed price cuts ranging from 4.3% to 5% for Model 3 and Model Y vehicles. Israeli customers were pleasantly surprised as the base Model 3 with rear-wheel drive saw an impressive 25% reduction in price after multiple cuts since January 2023.
High Margins and Expanding Production Facilities Fuel Price Reductions
The Hong Kong Economic Times also reported that Tesla plans to slash prices for Model 3 and Model Y in China. The Model 3 Performance is expected to receive a 14.7% price reduction, the Long Range version an 11% cut, and Model Y prices to be reduced by about 9%.
These price cuts are both a good and bad sign for Tesla. On the one hand, it allows the company to move existing inventory and reach more price-sensitive customers. On the other hand, analysts argue that these reductions may affect Tesla's margins.
Tesla's Unique Pricing Strategy Boosts Market Share and Demand
Tesla's aggressive pricing strategy is a unique opportunity for the company to increase market share and demand for its vehicles. Unlike legacy automakers that operate through a dealership model, Tesla can control prices at the executive level, giving it an edge in the competitive EV market.
As Tesla continues to expand its production facilities globally and improve the production capacity of its Model 3 and Model Y vehicles, consumers can expect more price adjustments and growing pressure on Tesla's competitors.