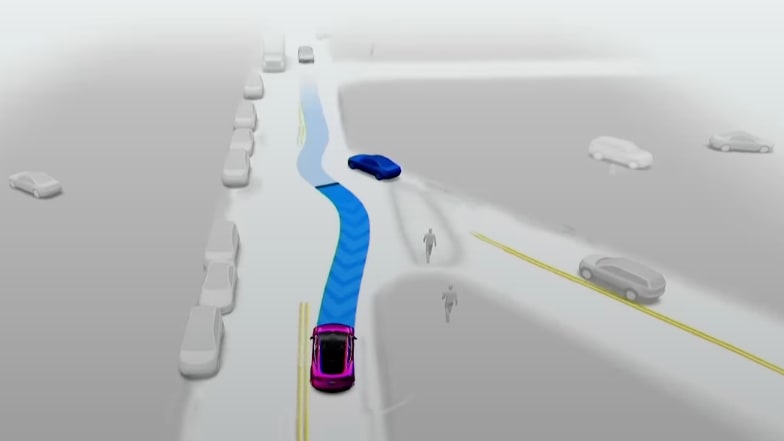 Tesla's Full Self-Driving (FSD) system has been a topic of great discussion and anticipation for many Tesla owners and enthusiasts. The latest release, FSD Beta 11.3.3, was sent out to almost 20% of testers but seemed to slow down on Sunday.
In response to a tweet, where the user announced they were getting V11.3.3, Elon Musk, tweeted: It's close. One more round of refinement is needed. However, another wave of v11.3.3 went out after his tweet.
Musk's tweet would lead us to believe Tesla's engineers have identified some final improvements that need to be made before the FSD system is ready for wider release. However, the additional wave of installs after his tweet are curious.
The Release of FSD Beta v11
FSD Beta 11.3 was initially released to Tesla employees, which was then followed by Beta 11.3.1, which was distributed to the original 1k testers. Since then Tesla has rolled beta 11.3.2, but it was halted after reaching about 9% of testers due to identifying critical issues. The release of 11.3.3 addressed these issues and has expanded to almost 35% of testers as of this morning.
The update includes bug fixes and new driving visualizations, such as wider paths, blue chevrons, stop lines, and blue traffic lights. The update also introduces the "Voice Drive Notes" feature, allowing drivers to provide hands-free feedback on Autopilot disengagement.
The improvements to FSD Beta's features and performance include smoother lane changes in dense traffic scenarios, better handling during scenarios with high curvature or large trucks, improved driving behavior next to parked cars in narrow lanes, and new text blurbs on the user interface to communicate upcoming maneuvers. The updates signify Tesla's commitment to the development and improvement of its self-driving technology, inching closer to a future where autonomous vehicles are more commonplace on the roads.
Tesla's Continuous Push to Autonomy
Tesla has continuously refined its FSD technology through fleet learning, user feedback, and rigorous testing. The company strives to bring autonomous driving closer to reality, and Musk has emphasized the importance of driver vigilance even while using the FSD Beta. The system may not detect all objects and may not brake or slow down for crossing traffic or stationary objects, particularly when moving at high speeds.
The announcement of another round of refinement for the FSD Beta indicates that Tesla is committed to addressing the challenges faced in previous versions and improving the functionality and safety of its autonomous driving system. As the company continues to work on expanding its fleet of FSD Beta testers and gathers crucial data to make further enhancements, the future of autonomous driving becomes closer to becoming a reality for Tesla owners. The next release, version 11.3.4, will undoubtedly bring even more improvements and advancements to Tesla's FSD system.