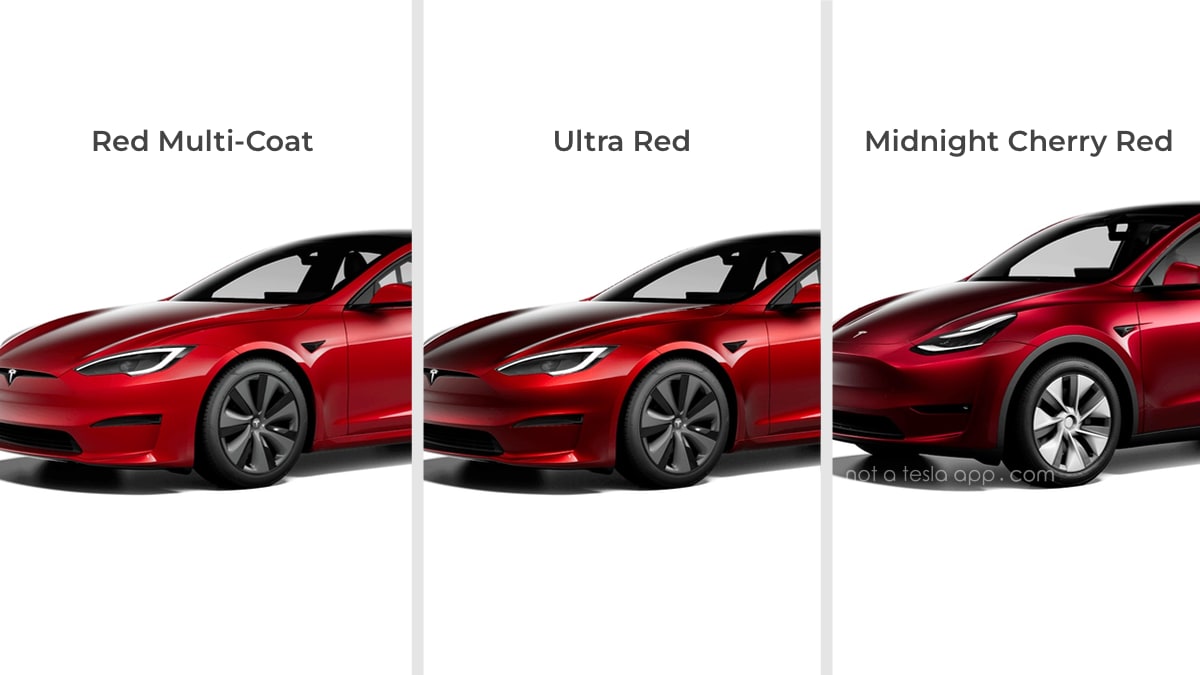 Tesla has launched a new paint color option called "Ultra Red" for the Model S and Model X, which are built at Tesla's Fremont factory.
This new paint color replaces the previous Red Multi-Coat option that was offered on these vehicles and is still available for the Model 3 and Model Y in various regions.
A couple of months ago Tesla's Chief Designer, Franz von Holzhausen alluded to new paint colors coming to North America.
Many were hoping the new colors would include the new Giga Berlin exclusive colors of Midnight Cherry Red and Quicksilver.
However, this new 'Ultra Red,' appears to be much more similar to Midnight Cherry Red than the Red Multi-Coat it replaces.
The new color appears to be slightly lighter than Midnight Cherry Red, but noticeably darker than the Red Multi-Coat paint. Midnight Cherry Red utilizes many layers of paint (up to 13) that we're told are only possible at Giga Berlin. Tesla may be trying to achieve a similar color to Midnight Cherry Red with Ultra Red, but working with the limitations of the Fremont paint shop.
Although the new color is currently only available for the Model S and Model X, it's possible it could spread to the Model 3 and Model Y as well.
Tesla is all about being able to manufacture at scale efficiently, so we don't see Tesla keeping three different red paint options around long-term. We'll likely see Tesla consolidate the options down to Midnight Cherry Red and Ultra Red in the future.
The new paint color for the Model S and Model X costs an additional $3,000 USD.
The news of this new paint color comes on the heels of a rumor that Tesla's next-gen platform may not use paint at all, instead opting for a stainless steel-like look of the Cybertruck.