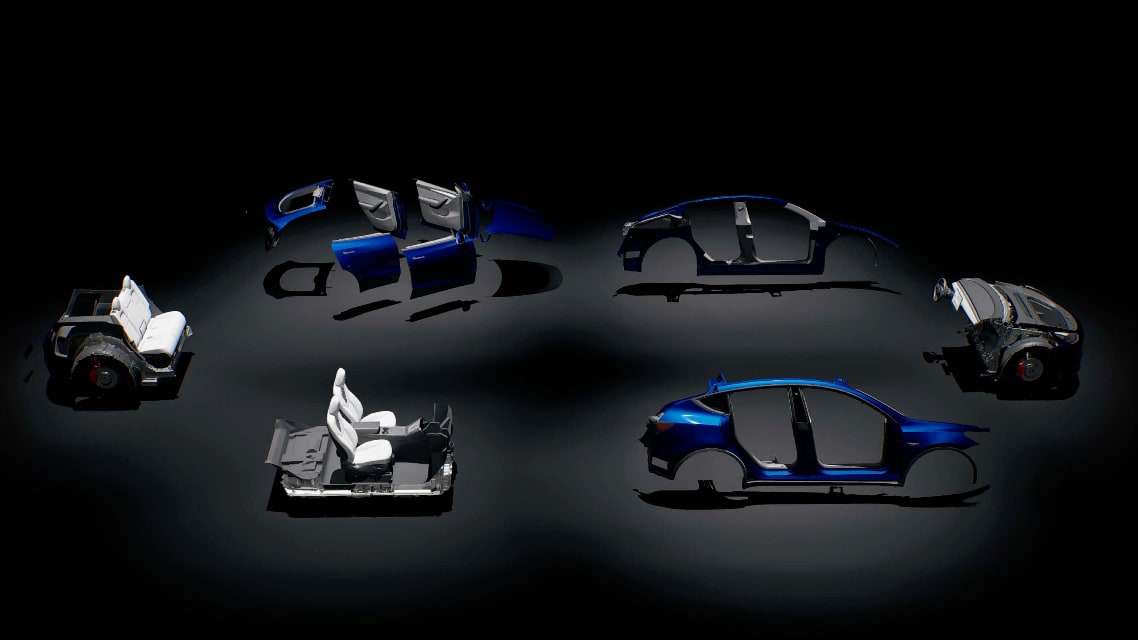 Tesla has revolutionized the automobile industry with its innovative and futuristic electric vehicles. The company's mission to accelerate the world's transition to sustainable energy has propelled it to become one of the most valuable car companies in the world. But Tesla's success is not just based on its mission or sleek designs. The company has constantly worked towards improving efficiency in its manufacturing process, resulting in faster production times, lower costs, and, ultimately, greater accessibility to electric vehicles for consumers.
During Investor Day, Tesla's Chief Designer Franz von Holzhausen and Lars Moravy, Vice President of Vehicle Engineering, discussed how the company continues to improve its manufacturing process, allowing it to produce more vehicles faster.
Cybertruck Changed How Tesla Works
Tesla's Cybertruck is a prime example of how the company has continued to innovate and improve its manufacturing process. Before this vehicle, the company intended to scale production by combining design, engineering, and manufacturing. This change resulted in a more efficient process; however, the shift to fully automated manufacturing caused production issues, leading Tesla to understand the importance of balancing human and robotic labor.
Now, instead of designing a vehicle and figuring out how to manufacture it, Tesla designed the Cybertruck around the manufacturing process. This approach led to using stainless steel, which resulted in a more efficient operation and a dynamic design. Tesla's manufacturing approach has always focused on making constraints part of the solution.
Changes to the Entire Process
As detailed in the slide presentation, the modelized structural battery is on the floor, and the interior and seats are attached from the bottom up or top down. This allows for better operator density, less time doing nothing, and a 30% improvement in space-time efficiency. In addition, Tesla is now looking to balance parallel and series manufacturing, building all sides of the cars independently, painting only what is necessary, and assembling the car parts only once. This will lead to a 40% reduction in footprint, allowing for faster factory building and more output per unit. This innovation will reduce costs by up to 50% and increase the scale and adoption of electric vehicles.
Tesla's success in the automobile industry is based on more than just its mission or sleek designs. The company's commitment to improving manufacturing efficiencies has not only made electric vehicles more accessible to consumers but has also set it apart from its competitors.
Tesla's ability to combine design, engineering, and manufacturing simultaneously and turn constraints into solutions has resulted in innovative and exciting vehicles that are also affordable. By improving manufacturing processes, Tesla is accelerating the world's transition to sustainable energy and changing the automobile industry.