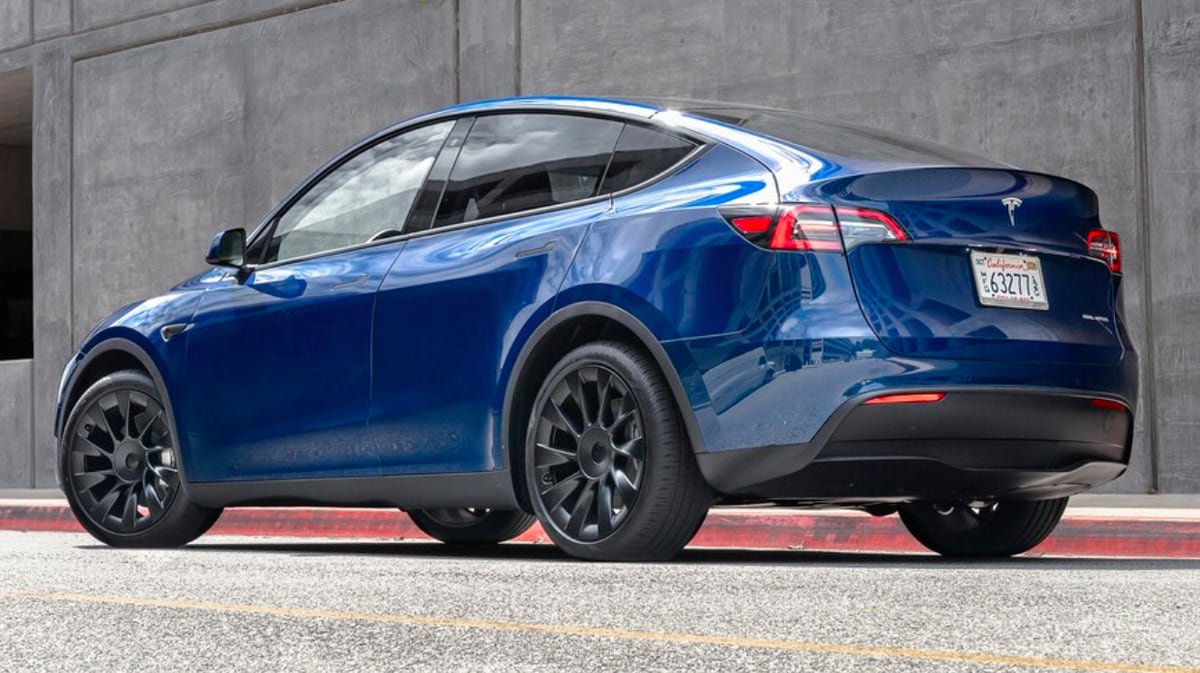 Tesla has announced a recall for 3,470 Model Y SUVs over concerns that some second-row seatbacks may not be properly fastened, reducing the seatbelt system's performance. However, unlike most Tesla recalls, which can be fixed through over-the-air (OTA) software updates, this issue requires a service visit.
The affected vehicles were manufactured between May 23, 2022, and February 5, 2023. Approximately 4% of them may have one or more bolts securing the second-row seatback frames to the lower seat frame that are not properly torqued to specifications. It's a potential issue because the second-row seat belt system loads go through the lower seat frame, and if the bolts are not tightened correctly, the seat belt system may not work as intended in a collision, increasing the risk of injury.
How to Determine if Your Tesla is Impacted
The NHTSA plans to send letters to affected owners by April 25, with free repairs available at Tesla service centers. However, there is a faster way than waiting for snail mail. The Tesla app notifies owners of outstanding recalls. Tesla owners can check their vehicle's VIN at any time on the website. Remember, the VIN is conveniently found at the bottom of the app home screen. There is also a page on the Tesla website listing recalls. Impacted owners must schedule a Mobile Service visit or visit a service center to have the bolts inspected and re-torqued if necessary.
Tesla first discovered the problem on December 10, 2022, during an inspection at the Fremont factory. The company investigated with its supplier from December 11 to January 27, 2023, to determine the root cause. The reason and affected vehicles were identified by February 17, leading to a recall decision. Additionally, Tesla knows five warranty claims between December 9, 2022, and February 14, 2023, which may be related to this issue.
Proof Different Terminology Needed
Elon Musk has been vocal several times about the term recall. Last Month he tweeted: Definitely. The word "recall" for an over-the-air software update is anachronistic and just flat wrong!
While this shows that Tesla is not immune to traditional recall when vehicles have to go in for service, it also shows the issue with the wording. As more manufacturers catch up to Tesla's technology, over-the-air updates should become far more prevalent, making the word recall even more confusing.
For lack of better words, this recall follows a recent large-scale OTA recall of 362,000 Tesla vehicles regarding Full-Self-Driving Beta software that the NHTSA deemed unsafe for use at specific intersections. While the issue will be resolved through an OTA update, it continues to stir strong opinions from those who disagree with the NHTSA's terminology and those who consider Tesla's FSD software unsafe.
Tesla aims to improve its quality control and production standards, as outlined during its Investor Day event, and reduce the frequency of recalls.