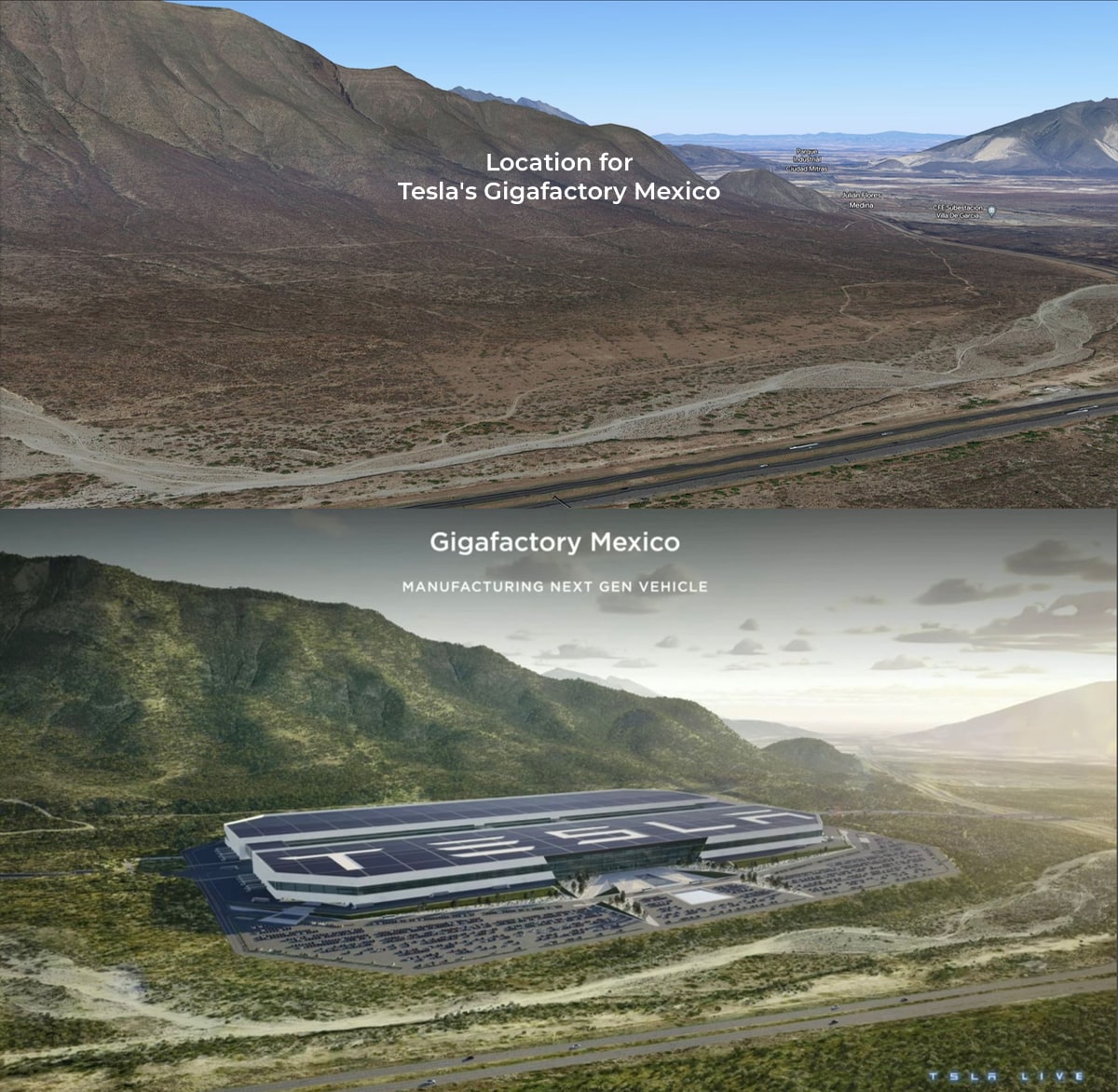 Elon Musk announced at the recent Investor Day that Tesla will open a new gigafactory in Mexico's northern border state of Nuevo Leon. The factory, which is expected to be the world's largest electric vehicle plant, will be worth over $5 billion and will supplement the output of Tesla's other factories. While it's a big win for Mexico, Canada, which was also rumored to be in the running, has been left out in the cold.
The announcement comes after months of speculation and phone calls between Musk and Mexican President Andres Manuel Lopez Obrador, including a one-hour call the night before the Investor Day event. The new gigafactory in Mexico is expected to create up to 6,000 jobs in Nuevo Leon, and Tesla is considering producing batteries in the country. According to senior officials, Musk is also interested in further investment in Mexico.
Musk has hinted at Canada
At a shareholder meeting in August 2022, Musk asked the crowd where the next gigafactory should be built; he then said, "We get a lot of Canada. I am half-Canadian. Maybe I should?"
A recent email to owners highlighted the company's positive impact on Canada's economy. Tesla's total contribution to Canadian GDP in 2021 was $762 million, and the company provided 6,645 full-time jobs in the country, including 3,100 direct jobs, due to its operations and spending. The direct employment impact is equivalent to 3% of all jobs in the auto parts manufacturing sector.
Mexico is a Hot Spot for EVs
Perhaps the letter was intended to soften the blow when Tesla decided to go with Mexico. Nuevo Leon has many advantages for its plant due to its proximity to Austin, where Tesla has its headquarters. This will be Tesla's third factory outside of the US, after the firm recently opened plants in China and Germany. Tesla's announcement comes just a few weeks after BMW said it would be investing in a factory in Mexico. Ford also manufactures its electric SUV in the country.
While Canada missed out this time, Tesla plans to have 10-12 gigafactories worldwide. When it breaks ground in three months, the company will reveal what vehicles it will produce at the Nuevo Leon factory. Musk said there would be an official ground-breaking event at that time.