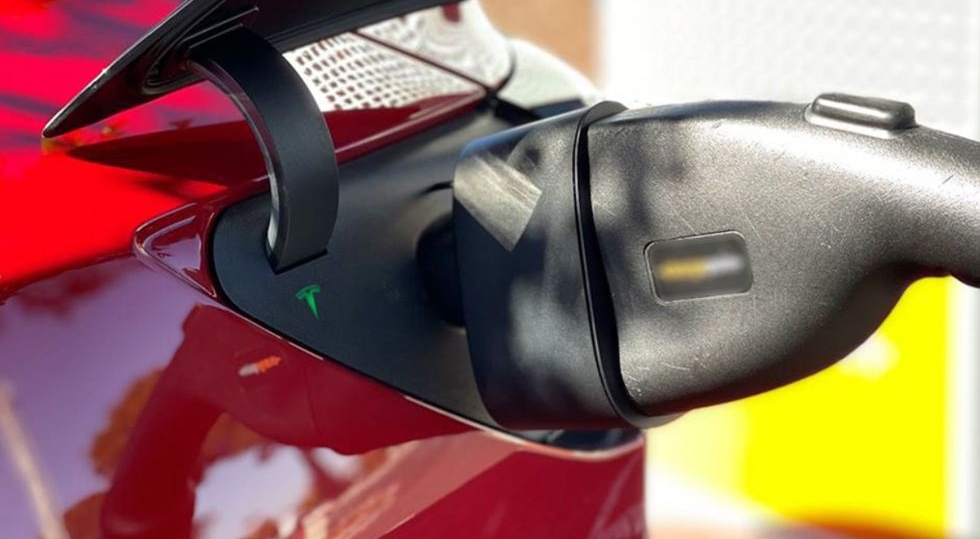 Tesla has announced pricing for the CCS adapter retrofit, which allows Tesla owners to use third-party CCS charging networks. The retrofit is $450 USD, and includes the $175 CCS adapter.
Does Your Tesla Require a Retrofit?
The CCS modulation allows Tesla owners to tap into other charging networks, but not all Tesla models are CCS-compatible. Some models can charge with CCS once the adapter is attached, while others, especially those before 2020, are not CCS-ready. To check if your Tesla is suitable for CCS, go to Controls, tap Software, and then Additional Vehicle Information. Next, look for CCS adapter support, which will show either "Not Installed" or "CCS Enabled."
If your Tesla is not CCS-ready, you will need a retrofit, and Tesla has messaging in its mobile app that guides owners on scheduling an appointment for a retrofit. However, the CCS Adapter Retrofit is currently only available for Model S and Model X owners, with Model 3 and Model Y owners waiting until mid-2023 for availability.
Good-bye Range Anxiety
The availability of the CCS adapter is good news for Tesla owners, who can now access a broader range of charging options, making it easier to travel long distances without range anxiety. Despite Tesla's extensive network of over 40,000 Supercharger stations, there are still areas where finding a charging station can be stressful. However, the growing number of charging stations nationwide, including CCS charging stations, can provide Tesla owners with a much-needed break. In addition, Tesla recently included non-Tesla charging stations in its navigation features.
CCS stations can reach speeds of over 300 kW in the US and are the preferred plug of several manufacturers. While there was a petition to have Tesla charging hardware be the industry standard, and Tesla opened up the patent to allow competitors access, CCS is now the preferred option. Charging stations, including Electrify America, Electrify Canada, and several third-party power suppliers, use CCS, as do most auto manufacturers.
Overall, the availability of Tesla's CCS adapter is a welcome addition for Tesla owners. It will make it easier for them to travel long distances and access a broader range of charging options. As the demand for electric vehicles continues to grow, it's essential to have access to reliable charging options.