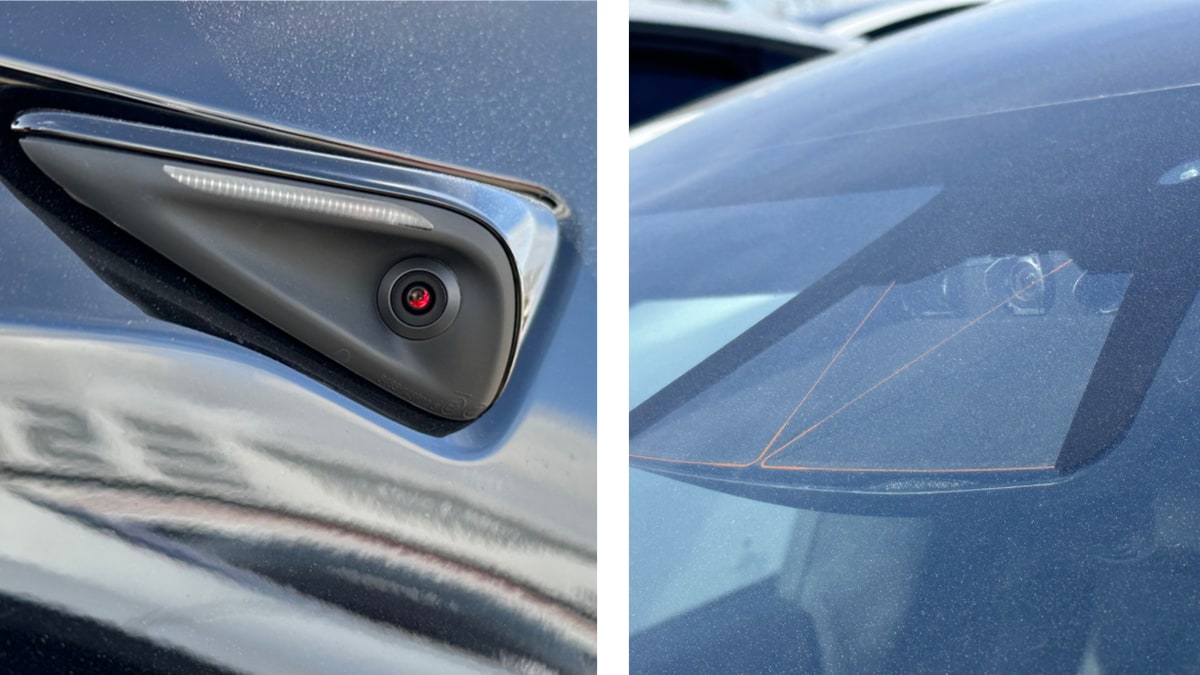 We have a confirmed spotting of Tesla's Hardware 4.0 (HW4). Tesla super hacker @greentheonly validated a finding by Twitter user @klwtts. The Kilowatts posted photos of new vehicles in Tesla's Fremont parking lot. The photos showed a Tesla with updated cameras, which GeenTheOnly later confirmed are part of HW4.
No New Cameras in HW4 Initially
A week ago, Greentheonly posted a widely viewed thread by pulling apart a new HW4 computer and showing a detailed breakdown. What got the most attention was the number of camera ports. Three additional spots are added for a total of 12, with one marked as a spare. It was believed the new cameras will be used in the front bumper. However, the Kilowatts' discovery contradicted this finding because no new cameras were found on the Teslas that were confirmed to have HW4.
One of our sources has confirmed that HW4 will in fact not include any new cameras as previously suspected. They say HW4 will include the same number of cameras as HW3 has today. The extra ports on HW4 will go unused, for now. Tesla is expected to add additional cameras down the road, but the first cars with HW4 will not include new bumper cameras. When Tesla decides to add additional cameras, it could be in a hardware revision such as HW4.5.
No Changes to Existing Camera Placement
While our source confirmed that HW4 will include an HD radar and updated cameras as expected, they also confirmed that camera placements were going to stay the same as HW3.
The photos by the Kilowatts provided insight into what to expect with the new HW4 cars. Model S and Model X images showed the side repeater cameras have new housing and appear to be pointed more outward instead of straight back with the current version. This positioning could cut down the blindspot noted in an excellent video by Mike Hoffman of CyberOwners last year.
It was believed that the forward-facing camera system would be reduced to two after leaked images showed the reduction. However, the front camera housing on these new vehicles appears to still feature three front-facing cameras.
Tesla has its Investor Day event coming up on March 1st, where we expect they will talk more about hardware 4.0.